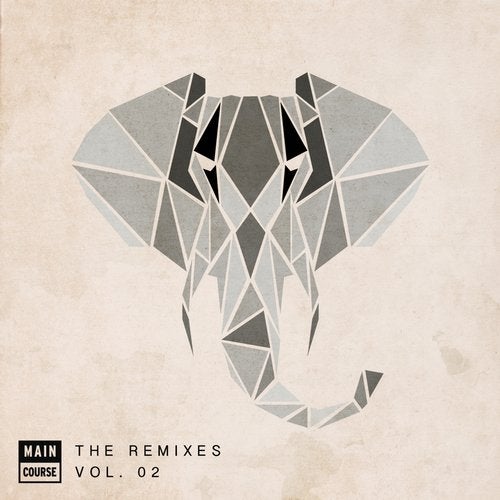 Style
Carnival, Bass House, Trap
Released
15/04/2014
Quality
MP3/320kbps
Label
Main Course
Cat
MCR020 Wax Motif & Neoteric — Das Machines (Botnek Remix) 04:31
Symone — Buyakasha (Grandtheft & Smalltown DJs Remix) 03:21
4B — Bomboclat (Infuze Remix) 03:17
4B — Bomboclat (Ape Drums Remix) 03:07
BOT & David Heartbreak — Ben Hur (Gianni Marino Remix) 03:12
2D Noize — The Hood (Craig Williams Remix) 04:48
Douster — Violento (Poolboy92 Remix) 05:38
Douster — Violento (Sharkslayer & First Gift Remix) 04:23
amazon
We set the bar pretty high for ourselves last year with Volume 1 of our remix compilation, but are proud to say this collection may even top that. Some of our biggest releases get incredible remixes from some of the hottest names in the game – that's love. Let me break it down for you again!
Rising Canadian duo Botnek (Dim Mak) tag team Wax Motif & Neoteric's Das Machines and make it bigger, stronger, and heavier. Already played nightly by Tommy Trash, Congorock and others this will impact Miami and beyond this summer. More Canadians (Grandtheft & Smalltown Djs - fresh off their 'Flying' EP Release on Main Course) deliver the perfect complimentary remix to Symone's late 2013 smash Buyakasha, a nightly set-opener for Major Lazer. This remix gets slowed down and based up with head nod appeal. Classy and Bombastic; Just like Canada. Hotly tipped bass producer Infuze strikes back! Flipping 4B's smash Bomboclat and morphing it into a cavernous horror filled. Already supported by Diplo & BBC Radio 1! Ape Drums (Slow Roast) throws his hat into the ring too, with his remix of Bomboclat as he flips the pancake faster than a cracked out line cook at a truck stop diner. Then Drops it in the deep fryer for that extra crunch feel. House special! Master craftsman Gianni Marino attacks Bot & David Heartbreak's intense 'Ben Hur'. this is Chinese New Years on mescaline! One of the wildest remixes in the pack, which is going to sound right at home on a festival stage near you this summer. Craig Williams brings out the heavy Techno artillery on his remix of 2D Noize's 'The Hood'. Employing a vast technical knowledge of synthesis & hardware, you'll notice many of his tricks are homemade and self taught, and this mix builds towards a frantic payload. Who knew classy could be this hype? Next up, Poolboy92 takes us to a realm with this one; it is basically a movie in song form. the story is unclear & the movements blend together like watercolors; we can make out that our protagonist had met someones elses girl at a party before it got Violento. Finally, Finnish affiliates Sharkslayer & First Date give Violento a much more contemporary, but still very hyped remix. Airhorns and whistles and Teki Latex speaking Spanish – it gets no better!
Dead Link? (REPORT 1-5 Days) сообщить о ссылке на перезалив
Скачать альбом.
Категории
Новинки Басс Музыки
Теги
Album
,
Ambient Dubstep
,
Bass
,
Bes
,
Big Beat
,
Breakbeat
,
Breakcore
,
Breaks
,
Brostep
,
Carnival
,
Chillstep
,
ChillTrap
,
Crossbreed
,
Cutworx
,
Darkside
,
Darkstep
,
Deathstep
,
Deep Drum and Bass
,
Deep Dubstep
,
Diplo
,
DJ 007
,
DJ C-LeeN
,
Dj Gvozd
,
dj hornet
,
DJ Hype
,
DJ Profit
,
Drum and Bass
,
Drumfunk
,
Drumstep
,
Dub
,
Dubstep
,
Frenchcore
,
Friction
,
Funky Breakbeat
,
Funky Breaks
,
Future Bass
,
Future Beats
,
Future Garage
,
Garage
,
Glitch Hop
,
Grime
,
Halfstep
,
Hard Dubstep
,
Hardcore
,
Hardstyle
,
In Beat We Trust
,
Industrial
,
Intelligent DNB
,
Intelligent Manners
,
Juke
,
Jump Up
,
Jungle
,
Lady Waks
,
Let It Roll
,
Liquid funk
,
London Elektricity
,
Master Stensor
,
Melodic Dubstep
,
Midtempo
,
Miss Mants
,
Moombahton
,
NELVER
,
Neurofunk
,
Neurohop
,
Noisia
,
Oldschool Drum and Bass
,
Oldschool Dubstep
,
Pirate Station
,
Progressive Breaks
,
Ragga Jungle
,
Record breaks
,
Reggae
,
Rene LaVice
,
Riddim
,
Rossum
,
Russian Drum and Bass
,
Skrillex
,
Soulful Drum and Bass
,
Speedcore
,
STUNNA
,
Take
,
Tearout
,
Techstep
,
TOP 100
,
Trap
,
Uk Garage
,
Uptempo
,
vocal drum and Bass
,
Vocal Dubstep
,
World Of Drum and Bass
,
брейкбит
,
брейкс
,
Глитч Хоп
,
Грайм
,
дабстеп
,
драм энд бейс
,
Пиратская Станция
,
Трэп
,
Хардкор
,
Хардстайл
Показать все теги