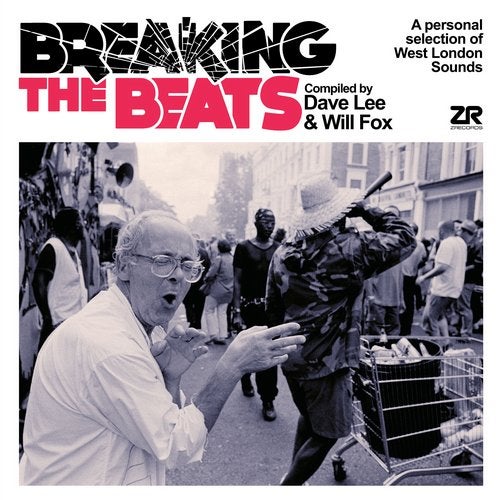 Style:
Jazz / Broken-Beat / Nu Jazz / Beats
Date:
11/09/2020
Quality:
MP3 320 kbps
Label:
Z Records
Cat#
ZEDDCD050Любителям ломаныр ритмов посвещается, пианино, клавиши, джан, барабанные установки. фанковый звук, просто красивая музыка брокент бит и джаз все в одном сборнике от продюсеров Дэйва Ли и Вилла Фокса. Очень красивый джазовый саунд с смесью барабанов и битов.
The artist formally known as Joey Negro aka Dave Lee brings together a fresh and unique compilation with partner in sound Will Fox that dives deep into the west end sound of London's broken beat, soul and two-step scene. Featuring tracks from the likes of Bugz In The Attic, Jazzanova and Atjazz to 4 Hero and Sunburst Band, we've pulled up numbers like NSM's deep, woozy and downtempo "DJ Power (Use It)" to Jazztronik's piano-laden and garaged influenced "Samurai". Sweet, warm and deeply vocal still is Afronaut & Melissa Browne's "Transcend M.E." with a stripped back, breathy and stepping number from Mark de Clive-Lowe, with Likwid Biskit's closing track "The All New Ummm" surfing into some balmy, LA beat-scene territory.
1. 4Hero – Hold It Down (Bugz In The Attic's Co-Operative Mix) 7:18
2. Agent K – Feed The Cat 7:32
3. Fourth Kind – Take Me To Your Sky 4:26
4. Domu, Face – Save It 5:58
5. Jazztronik – Samurai 8:29
6. Nova Fronteira – Baila Conmigo (AtJazz Remix)6:50
7. Kaidi Tatham – Organic Juggernaut 4:40
8. Vikter Duplaix – Manhood 5:48
9. Vincent Parker, Taylor McFerrin – Broken Vibes 7:52
10. NSM – DJ Power (Use It) 6:43
11. The Sunburst Band, IG Culture – Turn It Out (IG Culture Remix)6:06
12. Bembe Segue, Blakai – Afrospace 5:30
13. Agent K – Hands 11:03
14. Bugz In The Attic, Daz-I-Kue, Colonel Red – Rokstone (Soon Come) (Several Small Furry Bugz Co-Operating In The Attic Remix) 6:37
15. Afronaut, Melissa Browne – Transcend M.E. 7:55
16. Lars Bartkuln – Dimensions 7:48
17. Homecookin – Lazy Days 5:53
18. Hajime Yoshizawa – Endless Bow 5:34
19. Jazzanova, Incognito – Get Into My Groove (Jazzanova Remix) 7:12
20. Mark De Clive-Lowe – Slide 4:25
21. East West Connection – Mint Sauce 6:24
22. Likwid Biskit – The All New Ummm 4:17
Dead Link? (REPORT 1-5 Days) сообщить о ссылке на перезалив
Listen Online
.
Скачать альбом.
Категории
Новинки Басс Музыки
Теги
3D Stas
,
Agressor Bunx
,
Album
,
Alex Wicked
,
APHRODITE
,
Audio
,
Bad Syntax
,
BCee
,
Bes
,
Black Sun Empire
,
Break
,
Bryan Gee
,
Calibre
,
Cam Lasky
,
Camo and Krooked
,
Code Pandorum
,
Command Strange
,
Conrad Subs
,
Counterstrike
,
Current Value
,
Cutworx
,
DAVIP
,
DC Breaks
,
Deekline
,
Derrick
,
Detach
,
Diplo
,
DJ C-LeeN
,
Dj Hornet
,
DJ Hype
,
DJ Profit
,
DRS
,
Drumsound and Bassline Smith
,
Duoscience
,
Ed Solo
,
Electrosoul System
,
ENEI
,
Excision
,
Fabio
,
Floyd The Barber
,
Forbidden Society
,
Fred V
,
Friction
,
Furney
,
Grafix
,
Greekboy
,
Grooverider
,
Gydra
,
Holly
,
HYBRID MINDS
,
Intelligent Manners
,
John B
,
Kasper
,
Keeno
,
Krewella
,
L 33
,
Lady Waks
,
Let It Roll
,
London Elektricity
,
LOWRIDERZ
,
Mage
,
Mechanical Pressure
,
Mefjus
,
Metrik
,
Miss Mants
,
mSdoS
,
Mutantbreakz
,
nCamargo
,
Need For Mirrors
,
NELVER
,
Neonlight
,
Neuropunk
,
Noisia
,
Ozma
,
Pirate Station
,
Prodigy
,
Random Movement
,
Rene LaVice
,
Rossum
,
Shade k
,
Shiny Radio
,
Signal
,
Skrillex
,
SkyLabCru
,
SPY
,
Stanton Warriors
,
STATE OF MIND
,
STUNNA
,
Surreal
,
Technimatic
,
Teddy Killerz
,
TeeBee
,
The Upbeats
,
Tonika
,
TOP 100
,
Truth
,
Under Break
,
Windom R
,
Yellow Claw
,
ZARDONIC
Показать все теги