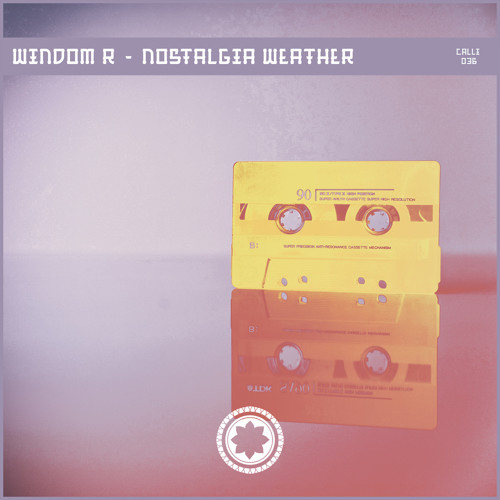 Style:
Breaks
Format:
MP3
Quality:
320 kbps
Release date:
27/06/2019
Label:
Calligraphy
Cat:
CALLI036
Each of us has our own understanding of beauty and standard. The feeling experienced for the first time leaves a trace inside us for a long time, being a hook for nostalgia. And while some are upset that it used to be better, others move forward, absorbing and learning everything new that comes their way.
Trying not to stand still, we move on and present you a new EP by Windom R. Recalling the best years of Breaks music, Dima mixes the canonical elements of the genre with the new sounding. Do not limit yourself to only memories, create the new! • Windom R — Feel It 7:16
• Windom R — Innate Dissent 5:40
• Windom R — New King 7:31
• Windom R — Nostalgia 6:09
• Windom R — Think About 6:23
Amazon
У каждого из нас своё понимание красоты и эталона. Впервые испытанное чувство надолго оставляет внутри след, являясь "крючком" для ностальгии. И пока одни огорчены, что раньше было лучше, другие идут вперёд, впитывая и познавая всё новое, что попадается на пути.
Стараясь не стоять на месте, мы двигаемся дальше и представляем вам новую EP от Windom R. Вспоминая о "лучших годах Брейкс музыки", Дима смешивает каноничные элементы жанра с новым звучанием. Не ограничивайте себя одними лишь воспоминаниями и творите новое, друзья!
Dead Link? (REPORT 1-5 Days) сообщить о ссылке на перезалив
Скачать альбом.
Категории
Новинки Басс Музыки
Теги
Album
,
Ambient Dubstep
,
Bass
,
Bes
,
Big Beat
,
Breakbeat
,
Breakcore
,
Breaks
,
Brostep
,
Carnival
,
Chillstep
,
ChillTrap
,
Crossbreed
,
Cutworx
,
Darkside
,
Darkstep
,
Deathstep
,
Deep Drum and Bass
,
Deep Dubstep
,
DJ 007
,
DJ C-LeeN
,
Dj Gvozd
,
dj hornet
,
DJ Hype
,
DJ Profit
,
Drum and Bass
,
Drumfunk
,
Drumstep
,
Dub
,
Dubstep
,
Floyd The Barber
,
Frenchcore
,
Friction
,
Funky Breakbeat
,
Funky Breaks
,
Future Bass
,
Future Beats
,
Future Garage
,
Garage
,
Glitch Hop
,
Grime
,
Halfstep
,
Hard Dubstep
,
Hardcore
,
Hardstyle
,
In Beat We Trust
,
Industrial
,
Intelligent DNB
,
Intelligent Manners
,
Jump Up
,
Jungle
,
Lady Waks
,
Let It Roll
,
Liquid funk
,
London Elektricity
,
Master Stensor
,
Melodic Dubstep
,
Midtempo
,
Miss Mants
,
Moombahton
,
NELVER
,
Neurofunk
,
Neurohop
,
Noisia
,
Oldschool Drum and Bass
,
Oldschool Dubstep
,
Pirate Station
,
Progressive Breaks
,
Ragga Jungle
,
Record breaks
,
Reggae
,
Rene LaVice
,
Riddim
,
Rossum
,
Russian Drum and Bass
,
Sayruss
,
Skrillex
,
Soulful Drum and Bass
,
Speedcore
,
Take
,
Tearout
,
Techstep
,
TOP 100
,
Trap
,
Trip-hop
,
Uk Garage
,
Uptempo
,
vocal drum and Bass
,
Vocal Dubstep
,
World Of Drum and Bass
,
брейкбит
,
брейкс
,
Глитч Хоп
,
Грайм
,
дабстеп
,
драм энд бейс
,
Пиратская Станция
,
Трэп
,
Хардкор
,
Хардстайл
Показать все теги