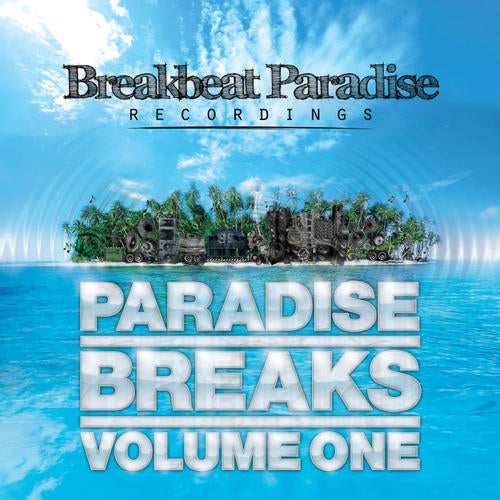 Music
Breaks, Funky Breakbeat
Released
14/02/2011
Format
MP3,320kbps
Label
Breakbeat Paradise
Nr
BBP030
Type
Compilation
Celebrating its 30th release, Paradise Breaks have compiled the most essential cuts from the label so far on this new compilation that comes loaded with goodies from Badboe, Basement Freaks, Omegaman and Infamous amongst others. From the slick sample-tastic "Nothing But The Funk" to the Stetasonic-looping big beat fun of "Sound Like That" by Phunk Sinatra vs Basement Freaks, there's variety aplenty as well as quality nu-disco/breaks action across these fifteen tracks.
Эксклюзивные сброрники брейкбит музыки от лейбла брэйкбит парадайс. Слушаем настоящую брейк музыку. • Badboe — Nothing But The Funk (Fretless Remix) 5:59
• Basement Freaks, — Jam In The Jungle (Parker Remix) 3:58
• Phunk Sinatra — Sound Like That (Basement Remix) 4:14
• Pale The Kid — Work That Sucker (Calagad13 Remix) 4:39
• Badboe — Walk Out Laughing (Break The Box Remix) 7:12
• Badboe — What You Wanna Do (Funkanomics Remix) 5:39
• Jayl Funk — Monkey Phonk (Jayl Funk Remix) 5:16
• Omegaman — Hip Drop (Original Mix) 4:47
• Badboe — My Bad (Original Mix) 5:54
• Jayl Funk — Keep on Singin 3:30
• Badboe — Funk In The Air (Fort Knox Five Remix) 4:23
• Badboe — Dynamite (All Good Funk Alliance Remix) 4:45
• Infamous — Strike3 (Jayl Funk Remix) 4:28
• B.B. Borne — Mentally Defective 5:29
• Basement Freaks — Street Assassin (Rephrase Remix) 4:14
amazon
BBP Recordings is thrilled to celebrate the 30th release with a compilation album of the best tunes in the BBP catalog. After 5 years in business its time to look back to find the grooviest jams and cream of the crop remixes from the Breakbeat Paradise crates. Contributing to this great album are funky breaks heavyweighters like Basement Freaks who delivers the smashing Sound Like That tune with Phunk Sinatra. BadboE is heavily represented with tunes from his successful Break The Funk and Break The Funk Remixed albums. Nu funk master Jayl Funk is providing the classic funky breaks alongside funky champs like Omegaman, Pale The Kid, Infamous & B.B. Borne. Remixes are brought by funky breaks legends like Fort Knox Five and All Good Funk Alliance as well as talents like Parker, Rephrase, Funkanomics, Fretless, Calagad13 & Break The Box. No funky DJ can go wrong with this amazing collection of state-of-the-art funky breaks, which perfectly sums up the 5 first fantastic years of Breakbeat Paradise Recordings. A lot of groovy music is coming up and we look forward to another wicked period of providing you with the funkiest breaks the scene has to offer so stay tuned...
Dead Link? (REPORT 1-5 Days) сообщить о ссылке на перезалив
Скачать альбом.
Категории
Новинки Басс Музыки
Теги
Album
,
Ambient Dubstep
,
Bass
,
Bes
,
Big Beat
,
Breakbeat
,
Breakcore
,
Breaks
,
Brostep
,
Carnival
,
Chillstep
,
ChillTrap
,
Crossbreed
,
Cutworx
,
Darkside
,
Darkstep
,
Deathstep
,
Deep Drum and Bass
,
Deep Dubstep
,
Diplo
,
DJ 007
,
DJ C-LeeN
,
Dj Gvozd
,
dj hornet
,
DJ Hype
,
DJ Profit
,
Drum and Bass
,
Drumfunk
,
Drumstep
,
Dub
,
Dubstep
,
Frenchcore
,
Friction
,
Funky Breakbeat
,
Funky Breaks
,
Future Bass
,
Future Beats
,
Future Garage
,
Garage
,
Glitch Hop
,
Grime
,
Halfstep
,
Hard Dubstep
,
Hardcore
,
Hardstyle
,
In Beat We Trust
,
Industrial
,
Intelligent DNB
,
Intelligent Manners
,
Juke
,
Jump Up
,
Jungle
,
Lady Waks
,
Let It Roll
,
Liquid funk
,
London Elektricity
,
Master Stensor
,
Melodic Dubstep
,
Midtempo
,
Miss Mants
,
Moombahton
,
NELVER
,
Neurofunk
,
Neurohop
,
Noisia
,
Oldschool Drum and Bass
,
Oldschool Dubstep
,
Pirate Station
,
Progressive Breaks
,
Ragga Jungle
,
Record breaks
,
Reggae
,
Rene LaVice
,
Riddim
,
Rossum
,
Russian Drum and Bass
,
Skrillex
,
Soulful Drum and Bass
,
Speedcore
,
STUNNA
,
Take
,
Tearout
,
Techstep
,
TOP 100
,
Trap
,
Uk Garage
,
Uptempo
,
vocal drum and Bass
,
Vocal Dubstep
,
World Of Drum and Bass
,
Глитч Хоп
,
Грайм
,
Пиратская Станция
,
Трэп
,
Хардкор
,
Хардстайл
,
брейкбит
,
брейкс
,
дабстеп
,
драм энд бейс
Показать все теги