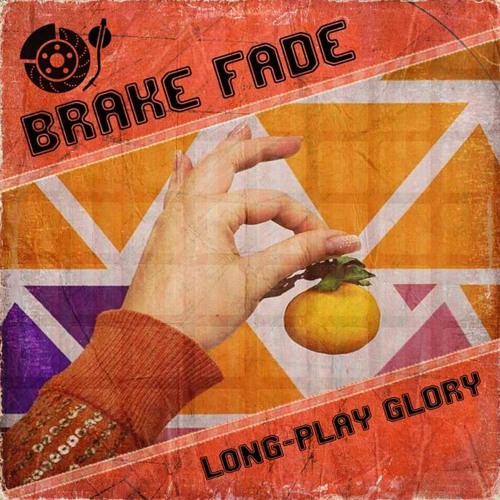 Genre
Big Beat / Breakbeat / Oldschool / Breaks / Electro-Freestyle
Released
28/06/2020
Quality
mp3/320 kbps
Label
Independent
Type
Album
Воскрешённый после почти 20-летнего перерыва breakbeat / big beat проект из Санкт-Петербурга. Большая часть треков на альбоме перезаписана с набросков и рабочих версий сделанных в 1997-2001 годах.14 / 1:09:15
Brake Fade — Breaks Better Than Alcohol 5:42
Brake Fade — Turn Out The Light 5:12
Brake Fade — Breakdown 5:16
Brake Fade — Wack Rockin 4:45
Brake Fade — Bout Love 5:23
Brake Fade — Rock It (Album Mix) 4:28
Brake Fade — Got To Break Away 4:12
Brake Fade — Karambak 5:38
Brake Fade — Who's That Bitch 4:52
Brake Fade — Bunker Day 5:45
Brake Fade — Wake Your Look Up 4:45
Brake Fade — Takmak ('19 Remake) 3:48
Brake Fade — Bonus Beats - Beavis Beats 4:06
Brake Fade — Rock It (Chipmunks Edit) 5:24
Tracks in album Long-Play Glory partially written in the late 90s and rerecorded in 2019-2020. Never was published before.
online
Увлечение музыкой еще в далеком 1997 году перешло для меня из потребительского в творческое. Первые записи делались тогда на карточке Yamaha XG, а с выходом в августе 1998 года SB Live, появиась возможность семплирования и, так сказать, понеслась)
Ориентирами в те годы были Chemical Brothers, Moby, The Prodigy, Fatboy Slim и всяческие сборники раннего UK брейкбита. В большинстве своём недоделанные, рабочие версии треков сохранялись на аудиокассетах и постепенно доводились до ума, все шло хорошо. Но, в начале нулевых у меня случился переход от брейкбита к тяжелому металлу (да так бывает), и надолго... почти на 20 лет) И вот, в 2019 году, в очередной раз обнаружив старые записи, было принято решение отсортировать материал по разнице в стилистике и перезаписать всё с нуля. (Оригиналы, к сожалению, находятся в основном на дешевых китайских кассетах середины 90х и восстановлению уже не подлежат.) Результат сего творчества публикую сегодня, 26-го июня, в формате альбома. Ну что, возвращаемся на 20 лет назад? =)
Dead Link? (REPORT 1-5 Days) сообщить о ссылке на перезалив
Скачать альбом.
Категории
Новинки Басс Музыки
Теги
Album
,
Ambient Dubstep
,
Bass
,
Bes
,
Big Beat
,
Breakbeat
,
Breakcore
,
Breaks
,
Brostep
,
Carnival
,
Chillstep
,
ChillTrap
,
Crossbreed
,
Cutworx
,
Darkside
,
Darkstep
,
Deathstep
,
Deep Drum and Bass
,
Deep Dubstep
,
Diplo
,
DJ 007
,
DJ C-LeeN
,
Dj Gvozd
,
DJ Hype
,
DJ Profit
,
Drum and Bass
,
Drumfunk
,
Drumstep
,
Dub
,
Dubstep
,
Frenchcore
,
Friction
,
Funky Breakbeat
,
Funky Breaks
,
Future Bass
,
Future Beats
,
Garage
,
Glitch Hop
,
Grime
,
Halfstep
,
Hard Dubstep
,
Hardcore
,
Hardstyle
,
In Beat We Trust
,
Industrial
,
Intelligent DNB
,
Intelligent Manners
,
Juke
,
Jump Up
,
Jungle
,
Lady Waks
,
Let It Roll
,
Liquid funk
,
London Elektricity
,
Master Stensor
,
Melodic Dubstep
,
Midtempo
,
Miss Mants
,
Moombahton
,
NELVER
,
Neurofunk
,
Neurohop
,
Noisia
,
Oldschool Drum and Bass
,
Oldschool Dubstep
,
Pirate Station
,
Prodigy
,
Progressive Breaks
,
Ragga Jungle
,
Record breaks
,
Reggae
,
Rene LaVice
,
Riddim
,
Rossum
,
Russian Drum and Bass
,
Skrillex
,
Soulful Drum and Bass
,
Speedcore
,
STUNNA
,
Take
,
Tearout
,
Techstep
,
TOP 100
,
Trap
,
Trip-hop
,
Uk Garage
,
Uptempo
,
vocal drum and Bass
,
Vocal Dubstep
,
World Of Drum and Bass
,
ZARDONIC
,
Глитч Хоп
,
Пиратская Станция
,
Трэп
,
Хардкор
,
Хардстайл
,
брейкбит
,
брейкс
,
дабстеп
,
драм энд бейс
Показать все теги