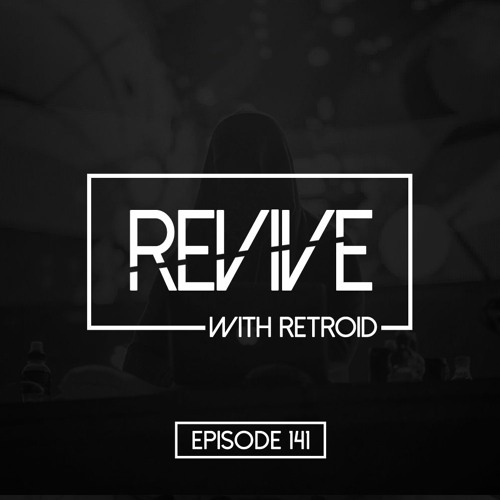 Style:
Breaks, Nu-Skool-Breaks, Breakbeat, Progressive Breaks
Date:
18/02/2021
HQ:
MP3 320 kbps
Rar:
268 mb
All mixes
Breakbeat Episode 141
with music from Secret Factory, Petko Turner, Organik, Pourtex, Static Guru, Falden, Force Mass Motion and more. Hour two features a guest mix from the mysterious Henry Dex.141 выпусr агрессивно-прогрессивного брейкбит саунде от Ретройда, вторая часть от Генри Дэкса. Это пожалуй сегодня лучшее прогрессив брейкс радиошоу. Сам Retroid не отдает в 320 kbps, а дает возможность на своём патреоне за бабки скачать сеты в хорошем качестве, но мы как обычно в седле, 2 куска радиошоу распилины и упакованы специально для вас. Качаем прогрессив брейкбит радиошоу "REVIVE 141"/
tracklistPt.1 Retroid
01.Timo Maas feat. Rottler - Utopie (Secret Factory & SouveQ Remix) [Stripped Down]
02.Future Sound Of London - Papua New Guinea (Petko Turner Edit) [CDR]
03.Sasha - Bloodlock (OrgaNik's Saturnalia Mix) [CDR]
04.Moshic - Who Dared Touched My Soul (Itay Dailes Remix) [Contrast]
05.Nir Yooz - Vayu (Kay Aka Khalil Touihri Remix) [Electronic Tree]
06.John Askew - Battery Acid (Force Mass Motion Remix) [Discover]
07.Aiden Francis - Departure (Original Mix) [Nothing But]
08.Empire Of The Sun - We Are The People (Pourtex Remix) [CDR]
09.Static Guru & Sean McClellan - Alien Focus (Original Mix) [Base Industry]
10.Falden Feat. Diana Miro - So Far Away (Original Mix) [Anjuanadeep]
Pt.2 Henry Dex
01.Bodry - Angry Flowers (Original Mix) [CDR]
02.Brame & Hamo - Retro Active (Original Mix) [Soft Computing]
03.Boss Doms ft Kyle Pearce - I Want More (HOSH Remix) [WM Italy]
04.Quivver - What's Not Going On (Original Mix) [Boz Boz]
05.GVN - I Don't (Original Mix) [Anjunabeats]
06.Redlight - Dreamquest (Original Mix) [Dream Vision Future]
07.Tibasko - Only You (Original Mix) [Another Rhythm]
08.Malou, Nils Hoffmann, Ben Bohmer - Breathing (CRi Remix) [Anjunadeep]
09.Cassian ft Tora - Imagination (Original Mix) [Rose Avenue]
10.Far&High - Overflow VS Daft Punk - Robot rock (Andro remix) [CDR]
11.Martin H - Over (Original Mix) [Solar]
12.Hot Chip - Hungry Child (KiNK Mix) [Domino]
13.Tommy Farrow - Let's Just (Original Mix) [Stress]
14.Swoose - Lotus (Original Mix) [Global Underground]
Listen Online
.
Dead Link? (REPORT 1-5 Days) сообщить о ссылке на перезалив
Download for free music.