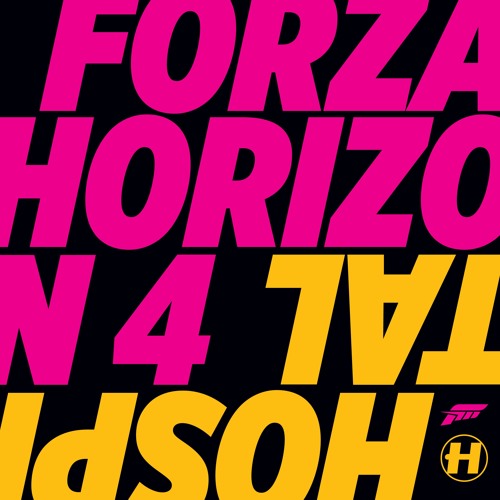 Styles.
Drum&Bass, Liquid funk, Soundtrack
Released.
25/10/2018
Quality.
MP3 320 kbps
Label.
Hospital
Cat.
NHS341DDIf you're familiar with the Forza franchise you will know two things; the game is best played to a D&B soundtrack and Hospital Records in-game radio station. Now for the first time (definitely in Hospital history, perhaps in D&B history too) the label have created an album of tracks specifically for the game. And your DJ sets. Cue Hospital's finest operators, each proffering stone cold gems. S.P.Y's "Rock Da House" is an impeccable hypnotic stepper that's been doing the business on dub all summer, Urbandawn's "Caffeine" has enough filtered disco pump to put led in your pencil for about 20 years while his collaboration with Whiney "Loki" is a splintered step jam with dramatic orchestral twists. Elsewhere London Elektricity gets sincerely symphonic on "Now That's A Switch", Hugh Hardie goes all Good Looking on "Offshore", Lakeway does some serious damage with the junglised grime hybrid "Stomp Your Soul" and Krakota gets absolutely filthy on "Mismatch". And that's not even half of it. May the Forza be with you.
Tracklist
1. Keeno – While the World Sleeps (04:11)
2. London Elektricity – That's a Switch (04:58)
3. Fred V & Grafix – Auckland Sunrise (03:42)
4. Bop & Subwave – City Lights (04:37)
5. Krakota – Mismatch (03:45)
6. Kings Of The Rollers – Hot Wheels (04:46)
7. Urbandawn – Caffeine (04:09)
8. Metrik – Dawnbreaker (05:01)
9. Nu:Logic – The Sound of Your Smile (03:45)
10. Polaris – Lessons Learned (07:20)
11. Logistics – Let the Senses Clear Your Mind (04:13)
12. S.P.Y – Rock Da House (04:57)
13. Whiney & Urbandawn – Loki (04:24)
14. Makoto – Wading Through the Crowds (feat. Karina Ramage) (04:35)
15. Keeno – Brave Face (06:23)
16. Mitekiss – Veloce (05:00)
17. Etherwood – Haltija (05:28)
18. Hugh Hardie – Offshore (04:22)
19. Lakeway – Stomp Your Soul (05:06)
20. Polaris – Empire (06:59)
Listen Online
.
Dead Link? (REPORT 1-5 Days) сообщить о ссылке на перезалив
Download for free music.
Категории
New Bass Releases.
Теги
3D Stas
,
Agressor Bunx
,
Album
,
Alex Wicked
,
APHRODITE
,
Bad Syntax
,
BCee
,
Bes
,
Black Sun Empire
,
Break
,
Bryan Gee
,
Calibre
,
Cam Lasky
,
Camo and Krooked
,
Code Pandorum
,
Command Strange
,
Conrad Subs
,
Counterstrike
,
Current Value
,
Cutworx
,
D-Sabber
,
DC Breaks
,
Deekline
,
Derrick
,
Detach
,
Diplo
,
DJ C-LeeN
,
Dj Hornet
,
DJ Hype
,
DJ Profit
,
DRS
,
Drumsound and Bassline Smith
,
Duoscience
,
Ed Solo
,
Electrosoul System
,
ENEI
,
Enigma Dubz
,
Excision
,
Fabio
,
Floyd The Barber
,
Forbidden Society
,
Fred V
,
Friction
,
Furney
,
Goldie
,
Grafix
,
Greekboy
,
Grooverider
,
Gydra
,
HYBRID MINDS
,
Intelligent Manners
,
John B
,
Kasper
,
Keeno
,
Krewella
,
L 33
,
Lady Waks
,
Let It Roll
,
London Elektricity
,
LOWRIDERZ
,
Mage
,
Mechanical Pressure
,
Mefjus
,
Metrik
,
Miss Mants
,
mSdoS
,
nCamargo
,
Need For Mirrors
,
NELVER
,
Neuropunk
,
Noisia
,
Ozma
,
Pirate Station
,
Pola and Bryson
,
Prodigy
,
Random Movement
,
Rene LaVice
,
Rossum
,
Shade k
,
Shiny Radio
,
Signal
,
Skrillex
,
SkyLabCru
,
SPY
,
Stanton Warriors
,
STATE OF MIND
,
STUNNA
,
Surreal
,
Technimatic
,
Teddy Killerz
,
TeeBee
,
Tonika
,
TOP 100
,
Total Science
,
Truth
,
Under Break
,
Windom R
,
Yellow Claw
,
ZARDONIC
,
Zero T
Показать все теги