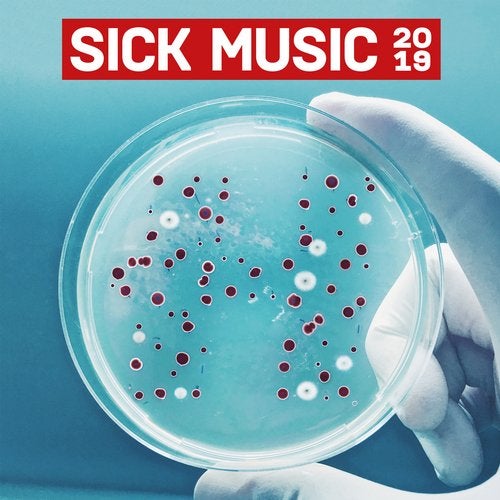 Style:
Drum and Bass
Release date:
25/01/2019
Format:
MP3
Quality:
320 kbps
Label:
Hospital
Cat:
NHS345DD
Three words: "Police In Helicopter"... One of the biggest dubplates last year is finally here, and it's joined by 24 other exceptional bangers as the Hozzy team roll out another absurd stack of "Sick" freshness from across the board. Genuinely on point tune for tune highlights include Pete Cannon's outstanding drumfunk lash out "Ella", Flava D's first D&B tune (the breath taking "Return To Me"), a bone shaking duet from the next gen gems Unglued and Bou ("Ascendant Man"), both Fed V & Grafix's first solo tunes since they split and an absolute neck breaking gully snapper from Lakeway in the form of "War Dub". And that's just scratching the surface, this is a humungous V/A album. Hot enough to burn down a cane field or two... 1. Fred V – Burning Me (03:23)
2. Degs – Poveglia (feat. De:Tune) [Whiney Remix] (04:08)
3. London Elektricity – Funkopolis (05:20)
4. S.P.Y – Dusty Fingers (feat. Diane Charlemagne) [Metrik Remix] (04:35)
5. John Holt – Police in Helicopter (Benny L Remix) (04:26)
6. Inja & Whiney – Be My Cure (03:46)
7. Makoto & Hugh Hardie – Bluebird (04:58)
8. Bou & Unglued – Ascendant Man (04:25)
9. Flava D – Return to Me (04:24)
10. Mitekiss – Lie Awake (feat. Degs) (05:17)
11. Lakeway – War Dub (04:04)
12. Grafix – Frozen (04:35)
13. Logistics – Levitate (04:13)
14. MRSA – Nail Out (05:14)
15. Krakota – Reload (03:45)
16. Gridlok – It's Not Techno (04:40)
17. Anile – Allergens (Bop Remix) (04:40)
18. Impish – Hive (05:02)
19. Polaris – Alignment (05:20)
20. Pete Cannon – Ella (05:28)
21. Murdock – Headshot (06:20)
22. Inmost & Saikon – Untold History (04:57)
23. Zephire – Desperation (Primate Remix) (05:04)
24. Dip Vertigo & Dr. Apollo – Red (feat. Josh Phillips) (04:46)
25. WALKR – Solis (05:53)
26. VA – Sick Music 2019 (Continuous Mix) (50:45)
Amazon
Hospital Records proudly present the next chapter in their massive compilation series, 'Sick Music 2019'. It's packed with 25 brand new and exclusive tracks from Hospital and Med School surgeons alongside some very special guest features, all carefully selected as the future drum & bass anthems of 2019. This diverse selection of 174 beats comes from the likes of London Elektricity, Fred V, S.P.Y, Metrik, Grafix, Logistics, Whiney, Unglued, Benny L, Flava D, Bou, Pete Cannon, Gridlok and many more.
After the announcement of the dynamic duo's decision to focus on individual projects, Fred V and Grafix present their first solo releases in almost a decade. Renowned for synth-driven symphonies and soothing songwriting, Fred V brings a high dose of octane electronica in the down tempo fix, 'Burning Me'. Grafix has taken a fresh direction with 'Frozen' travelling down the rough and rugged techy route, ready to shatter dancefloors worldwide. Plus it's about to be a big year for Hospital Records' commander-in-chief London Elektricity as he returns from the studio a the dynamic funk-ladened D+B spectacular, 'Funkopolis'.
Other highlights include Benny L's re-rub of John Holt's reggae hit 'Police In Helicopter', with a rugged bass to make the rave shake. The first lady of Bassline and UKG royalty Flava D also joins the fold for an exclusive first flex into the realms of D+B, the silky slick selection 'Return 2 Me'.
The latest rendition of our 'Sick Music' series also sees a string of all-star remixes with Whiney's robust rework of Degs' summer anthem 'Poveglia', Bop's long awaited glitch-riddled remix of Anile's 'Allergens' and S.P.Y's 'Dusty Fingers' getting a special Metrik rework.
Dead Link? (REPORT 1-5 Days) сообщить о ссылке на перезалив
Скачать альбом.
Категории
Новинки Басс Музыки
Теги
Album
,
Ambient Dubstep
,
Bass
,
Bes
,
Big Beat
,
Breakbeat
,
Breakcore
,
Breaks
,
Brostep
,
Carnival
,
Chillstep
,
ChillTrap
,
Crossbreed
,
Cutworx
,
Darkside
,
Darkstep
,
Deathstep
,
Deep Drum and Bass
,
Deep Dubstep
,
DJ 007
,
DJ C-LeeN
,
Dj Gvozd
,
dj hornet
,
DJ Hype
,
DJ Profit
,
Drum and Bass
,
Drumfunk
,
Drumstep
,
Dub
,
Dubstep
,
Floyd The Barber
,
Frenchcore
,
Friction
,
Funky Breakbeat
,
Funky Breaks
,
Future Bass
,
Future Beats
,
Future Garage
,
Garage
,
Glitch Hop
,
Grime
,
Halfstep
,
Hard Dubstep
,
Hardcore
,
Hardstyle
,
In Beat We Trust
,
Industrial
,
Intelligent DNB
,
Intelligent Manners
,
Jump Up
,
Jungle
,
Lady Waks
,
Let It Roll
,
Liquid funk
,
London Elektricity
,
Master Stensor
,
Mechanical Pressure
,
Melodic Dubstep
,
Midtempo
,
Miss Mants
,
Moombahton
,
NELVER
,
Neurofunk
,
Neurohop
,
Noisia
,
Oldschool Drum and Bass
,
Oldschool Dubstep
,
Pirate Station
,
Progressive Breaks
,
Ragga Jungle
,
Record breaks
,
Reggae
,
Rene LaVice
,
Riddim
,
Rossum
,
Russian Drum and Bass
,
Sayruss
,
Skrillex
,
Soulful Drum and Bass
,
Speedcore
,
Take
,
Tearout
,
Techstep
,
TOP 100
,
Trap
,
Uk Garage
,
Uptempo
,
vocal drum and Bass
,
Vocal Dubstep
,
World Of Drum and Bass
,
брейкбит
,
брейкс
,
Глитч Хоп
,
Грайм
,
дабстеп
,
драм энд бейс
,
Пиратская Станция
,
Трэп
,
Хардкор
,
Хардстайл
Показать все теги