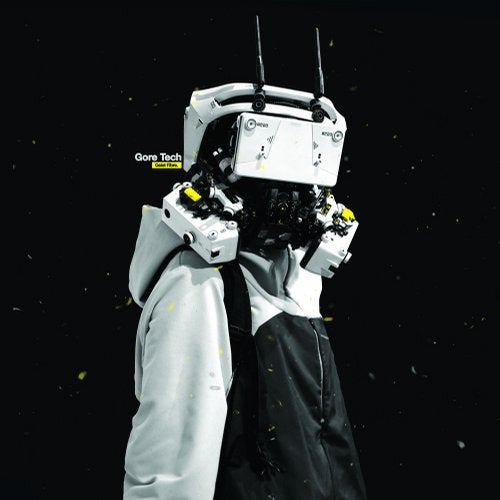 Style:
Drum and Bass, Darkside, Neurofunk, Techno
Format:
MP3
Quality:
320 kbps
Release date:
12/04/2019
Label:
Ohm Resistance
Catalog:
49MOHM 1. Gore Tech — Black Sun (02:28)
2. Gore Tech — Hunter (05:26)
3. Gore Tech — Badlock (04:19)
4. Gore Tech — Division (06:40)
5. Gore Tech — Widow System (04:07)
6. Gore Tech — Pathogen Slumber (03:58)
7. Gore Tech — Proximity Shift (Original Mix) (06:02)
8. Gore Tech — War-ware (05:18)
9. Gore Tech — Net Terminal Gene (03:25)
10. Gore Tech — Thermoptics (07:30)
11. Gore Tech — Ghostcode (02:56)
12. Gore Tech — Dawn Marker (02:13)
Amazon
Presenting the latest in sonic architecture for the hyper-realised, the self-aware non-entities and synths alike. Drum & Bass sonic weapons collide with Downtempo vocal tracks and a robotic Techno banger rounds out this ultra-dancefloor cache of sound programs. Gore Tech is Manchester UK's leading exponent of hard electronic music and Geist Fibre is easily his finest hour. With a series of advanced neuro(toxic)funk Drum & Bass tracks comprising the majority of the album, Geist Fibre is aimed squarely at the DnB dancefloor, but the additional flavors at different tempos make it a complete album that can be enjoyed in its entirety. Geist Fibre is the electronic music soundtrack for the futurephobic - sonic messages from a world where science fiction has always proven too benevolent, and our developed technological reality stands at odds with human existence.
Dead Link? (REPORT 1-5 Days) сообщить о ссылке на перезалив
Скачать альбом.
Категории
Новинки Басс Музыки
Теги
Album
,
Bass
,
Big Beat
,
Breakbeat
,
Breaks
,
Brostep
,
Carnival
,
Crossbreed
,
Darkstep
,
Deathstep
,
Deep Dubstep
,
DJ C-LeeN
,
Dj Gvozd
,
Drum and Bass
,
Drumstep
,
Dubstep
,
Future Bass
,
Future Beats
,
Future Garage
,
Garage
,
Glitch Hop
,
Grime
,
Hardcore
,
Hardstyle
,
Intelligent DNB
,
Jump Up
,
Jungle
,
Lady Waks
,
Liquid funk
,
Melodic Dubstep
,
Midtempo
,
Moombahton
,
Neurofunk
,
Oldschool Drum and Bass
,
Pirate Station
,
Progressive Breaks
,
Riddim
,
Russian Drum and Bass
,
Soulful Drum and Bass
,
Techstep
,
TOP 100
,
Trap
,
Uk Garage
,
vocal drum and Bass
,
брейкбит
,
брейкс
,
дабстеп
,
драм энд бейс
,
Трэп
,
Хардкор
Показать все теги