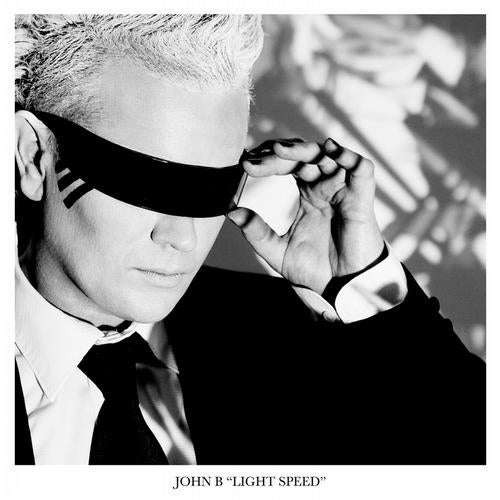 Style:
TranceStep / Drum and Bass
Release date:
06/02/2012
Format:
MP3
Quality:
320 kbps
Label:
Beta Recordings
• John B — The Horde (7:05)
• John B — Robot Lover (4:59)
• John B — When the Time Comes (Radio Edit) (3:50)
• John B, NSG — Light Speed (Radio Mix) (3:17)
• John B — Vertigo (6:43)
• John B, Shaz Sparks — Shining in the Dark (Radio Mix) (4:03)
• John B, Kirsty Hawkshaw — Connected (7:44)
• John B, Code 64 — The Journey (8:13)
• John B, Shaz Sparks — Red Sky (Acoustic Intro Version) (6:33)
• John B — Dancing in the Dark (Radio Edit) (4:02)
• John B, Shaz Sparks — Heroes (5:19)
• John B — Numbers (Camo & Krooked Remix) (4:32)
• John B, Jillian Ann — Love Again (6:20)
listen online
About release
Over the course of the past 15 years John B has become one of the most eclectic, unique and respected artists in electronic music. His ability to stretch the elastic of drum & bass over the past decade has brought him together with an array of figureheads from all corners of the scene from Metalheadz boss Goldie, to legendary global DJ Paul Oakenfold. Defying categorisation, John's catalogue straddles electro, punk rock, trance, latin, techno and Drum and Bass. Now as we enter 2012 hes ready to drop his brand new album Light Speed, a full-force electro/trance D&B hybrid of truly epic proportions. feat. collaborations with an array of superb vocalists Light Speed is a prime example of an artist not afraid to wear his heart on his sleeve and follow his musical ideals, and with one of the busiest DJ schedules in the business it seems the rest of the world would agree. Long live the John B, Original to the end! British super producer John B has known for ages what Lady Gaga is only just discovering: the importance of pushing boundaries with a well-manicured hand. Truly international, John has brought dance music to some of the farthest flung places on the globe, including Siberia and the sub continent. And he has the air miles to prove it. He plays regular dates in Russia, Miami, LA, and the Czech Republic, and has South American and Indian tours coming up later this year. John's been a pioneer of sub genres through his production and DJing as well as via the diverse releases from talent on his own labels, Beta and Nu electro dubstep. All of the artists nurtured within these stables have gone on to achieve success in their own right. Nu:tone, Logistics and Commix all began their careers working with John and have gone on to make massive waves in dance music. More recent Beta graduates to the big time have been Camo & Krooked; Gemini; drum step outfit, Terravita; Receptor; and Xilent, whose Ayah Marar remix was recently put out by MOS.And further galvanising Johns affinity with Eastern Europe, Toolroom new boys Indivision from Estonia, will be releasing a house track on Beta. While Russian outfit, Gmorozov get bedded in at Nu electro dubstep. Johns last album, electro dubstepstep, saw him credited with single-handedly developing a new style in drum and bass. Scything through that years releases, it was hailed as a tongue in cheek electro overdose for models and porn stars and garnered him a diverse and unrivalled global fan base.His referencing of colourful counter-cultures such as fetish, euro pop, burlesque, street fashion and the avant garde, have brought him into the orbits of electrohouse scene favourites such as Larry Tee, Mark Moore and Tommie Sunshine, who were all champions of Johns electro dubstepstep album. And his electro friendships dont end there. Hes done remixes for Heaven 17, Howard Jones, My Robot Friend, and SExpress. More recently Johns tracks have been receiving the remix treatment by some of the most exciting new artists. His track, Red Sky, feat. Shaz Sparks, was sampled by Nicky Minaj in her song Here I Am, and has been remix by cutting-edge producers Rebel Sonix and Subsonik & Smooth. Jack Beats have also put their own stamp on Johns seminal Up All Night, out on Herves Cheap Thrills imprint. And at the time of writing this, the remix for Johns tune NuМегабайтers has 860,000 coМегабайтined views on Youtube and counting. But hes been putting his skills to good use in return, with trance and bass remixes for Anjunabeats and a brand new Ben Nicky track; as well as Michael Cassettes Through the Windows; and drum and bass remixes for chart topping bands such as Pendulum and Bloc Party.In 2009, John was voted best drum and bass DJ in DJ Magazines top 100 poll. Last year D&B titan Andy C just pipped him to the post. But despite having to settle for runner up, John leaped an impressive 16 places to finish at nuМегабайтer 76 overall. One of the first electronic artists to fully exploit the power of the internet, Johns website www.john-b.com includes everything from his very own personal blog and style diary to exclusive audio, back stage videoblogs, glamour tips and outrageous tour photos.And by creating exclusive free content hes been able to amass a hugely loyal global following. His live sets and studio mixes regularly exceed 100,000 downloads and, as his podcasts near their 100th episode theyve hit the itunes top 10 too.
Dead Link? (REPORT) сообщить о ссылке на перезалив
Скачать альбом.
Категории
Новинки Басс Музыки
Теги
Album
,
Bass
,
Big Beat
,
Breakbeat
,
Breaks
,
Brostep
,
Carnival
,
Crossbreed
,
Darkstep
,
Deathstep
,
Deep Dubstep
,
DJ C-LeeN
,
Dj Gvozd
,
Drum and Bass
,
Drumstep
,
Dubstep
,
Future Bass
,
Future Beats
,
Future Garage
,
Garage
,
Glitch Hop
,
Grime
,
Hardcore
,
Hardstyle
,
Intelligent DNB
,
Jump Up
,
Jungle
,
Lady Waks
,
Liquid funk
,
Melodic Dubstep
,
Midtempo
,
Moombahton
,
Neurofunk
,
Oldschool Drum and Bass
,
Pirate Station
,
Progressive Breaks
,
Riddim
,
Russian Drum and Bass
,
Soulful Drum and Bass
,
Techstep
,
TOP 100
,
Trap
,
Uk Garage
,
vocal drum and Bass
,
брейкбит
,
брейкс
,
дабстеп
,
драм энд бейс
,
Трэп
,
Хардкор
Показать все теги