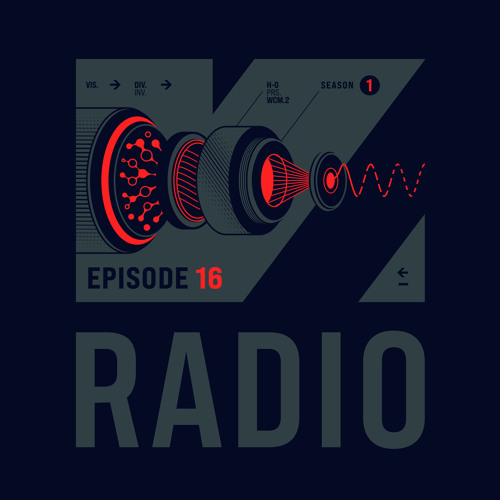 Styles
Drum and Bass, Future Beats, Wonky/Beats
Release
21/4/2021
Quality
MP3/192kbps
Rar
82 Mb
ЂAll Mixes (Link)ї
Ќа этой неделе: СIdleТ Phace и Buunshin, Neosignal 30 апрел€. ј также нова€ музыка от Sleepnet, Objectiv, Waeys & Levela и другихЕ Ќаслаждайтесь!
Tracklist
The Upbeats Ч Realm Х VISION
Elliot Yorke Ч Creepin Х BANDCAMP
Sulex Ч Out Of Time Х EKOU
Vici Ч Stay Focused Х HYPERACTIVITY
Yung Raj Ч INCURSION DUB Х
4NC¥ Enei Ч Ignit Х CRITICAL
DBR UK Ч Special Request Х STAND TOGETHER
Yatuza Ч Dispositions Х SINFUL MAZE
Fearful & Mtwn Ч Obliteration Х YUKU
Trex Ч Dopamine Х TRUST
GEST Ч Huaxi Х SHOGUN
Ivy Lab Ч NASDAQ Х 2020
Tryst Temps Ч Tactical Х 4NC¥
Screamarts & Halflow Ч Minimal Х OVERVIEW
Mosillator Ч ITТS PAINING Х 4NC¥
NC-17 Ч VoodooIZM Х DISPATCH
Styke Ч Tough Luck Х DIFFRENT
MUADEEP Ч Taser Х DOME OF DOOM
Phace x Buunshin Ч Idle Х NEOSIGNAL Х VISION RADIO RELOAD
Airstrike & Lyndon Jarr Ч Fresh Fruits And Whistles Х THE DREAMERS
A.T.5 Ч Barrel Bell Х KOSMOS
Amon Tobin Ч Rise To Ashes Х NOMARK
Listen Online
.
Dead Link? (REPORT 1-5 Days) сообщить о ссылке на перезалив
Download for free music.