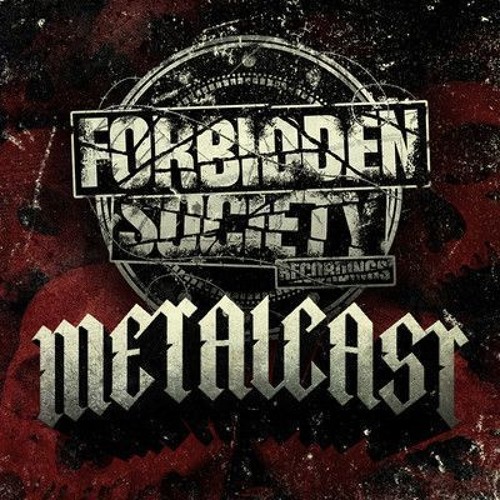 Release date:
12.06.2015
Quality:
MP3.320 kbps
Size:
59 Mb
Style:
Drum and bass
Tracklist
1.Forbidden Society - Can't be Soft (Counterstrike remix)
2.Counterstrike & Machine Code - Psychopath
3.Cooh & Current Value - Misfit (Counterstrike remix)
4.Counterstrike - Rotterdam Sangomas VIP
5.Black Sun Empire - Gunseller
6.Counterstrike - The Seed
7.Counterstrike - Polarize
8.Counterstrike - Empire (Audio remix)
9.Counterstrike - Bionics
10.Counterstrike - Cipher
11.Counterstrike - Devil Fish
12.Counterstrike - Pulverize
13.Counterstrike - Impossible Mission
online
INTERVIEW WITH COUNTERSTRIKE
FSRECS: Hi Justin. Whats up at Counterstrike headquarters? Any striking news? Some new beats we can expect in 2015?
Justin: Ahoj! Doing a lot of gigs at the moment. On Saturday I did 10 hours of travel to Ekatarinburg, DJ'ed and without sleep travelled 10 hours back to Prague. It's Monday morning and I'm super tired. Studio computer is switched on though and this week I'll be starting the 3rd song of our new album. 15 songs to go and we'll probably choose the best 13. God knows how long that will take. These days writing songs takes me at least 3 weeks. It takes Eaton even longer. I guess as you get older you get more critical. With the album we are trying to represent the entire spectrum of our sound. From our early, technoid neuro sound to our current harder sound most people know us for nowadays. Apart from the album we have a few other things in the works. Some collabs and remixes with Cooh, Current Value, Machine Code, Hallucinator, I:GOR and of course your very own, Forbidden Society.
FSRECS: How long do you live in Prague a why Prague actually? Why not Wien, or Bratislava or shift back and forth to South Africa?
Justin: I've been in Prague for almost 5 years. We moved here initially because my wife has Czech ancestry. To be honest I had never even been to Prague before we moved here. I just saw it as some kind of new adventure in my life. Of course I was very lucky, because to me Prague is one of the coolest places in Europe. It's beautiful setting next to the river, it's central proximity in Europe, it's relatively cheap and of course, the beer. I miss South Africa a lot, but the reality is that it's very far from where most of my bookings are, here in Europe. It just would not be viable for me to travel from Cape Town to Europe every weekend.
FSRECS: For those who haven't experienced your specific conjunction of djing and visualisations, can you please elaborate, how does it work and whether you are planning something special or extraordinary for your set at this summer's Let It Roll?
Justin: It's called Counterstrike AV. It's been Eaton (500 Mills, ½ of Counterstrike) life long dream to fuse his 3D animation with our music. With time, this technology has become available, so Eaton jumped at the opportunity. He made 3D animations to all our songs and we use Serato Video to perform. The only pitfall is that the video setup needs to be really good. Something which most clubs don't have. Most promoters also don't want to spend thousands of Euros to hire a big LED screen. So we just keep it for special occasions. As far as your question goes about my set for LIR. I always bring my absolute best for every set. I see every set as an extraordinary moment and never take it for granted.
FSRECS: How much time per year do you actually spend traveling, i mean either to gigs or just exploring new lands, is there any particular country or a continent where you haven't played yet and you would like to?
Justin: I travel a lot. I would say I spend up to a 100 days a year travelling. It's the thing that tires me most. usually my Monday are spent recovering and building up my health again. Travelling is extremely taxing on your body. The world is a big place, there is a lot of places I'd still like to see, Asia in particular, but today (Monday) I just want to see the 4 walls of my studio.
FSRECS: Let It Roll Open Air is gonna be huge. You are gonna perform at Forbidden Society Recordings stage, are you looking forward to that? How do you rate Jindra's label by the way? Or are you guys close friends so you don't feel objective enough for that, hehe. What else are you looking forward to this summer?
Justin: Of course. I love the LIR open airs. So far I've only played at one, but that was a fantastic experience. FS Recs has grown by leaps and bounds. Just goes to show what's possible with hard work and focus. It's come from me and Jindra just talking about it over beers to it becoming one of the biggest labels in hard d&b. Further in the summer I need to get to a sea somewhere, coming from Cape Town which is a coastal city, it's one of the things I miss the most.
FSRECS: Your actual Top 5 please?
Justin:
Counterstrike FSRECS: Rotterdam Sangomas VIP
Current Value & Cooh FSRECS: Misbit (Counterstrike remix)
Katharsys FSRECS: Life's a Bitch (Counterstrike remix)
Machine Code and Counterstrike FSRECS: Psychopath
Hallucinator & Counterstrike FSRECS: Revolver
Dead Link? (REPORT 1-5 Days) сообщить о ссылке на перезалив
Скачать альбом.
Категории
Новинки Басс Музыки
Теги
3D Stas
,
Agressor Bunx
,
Album
,
Alex Wicked
,
APHRODITE
,
Audio
,
Bad Syntax
,
BCee
,
Bes
,
Black Sun Empire
,
Break
,
Bryan Gee
,
Calibre
,
Cam Lasky
,
Camo and Krooked
,
Code Pandorum
,
Command Strange
,
Conrad Subs
,
Counterstrike
,
Current Value
,
Cutworx
,
DAVIP
,
DC Breaks
,
Deekline
,
Derrick
,
Detach
,
Diplo
,
DJ C-LeeN
,
Dj Hornet
,
DJ Hype
,
DJ Profit
,
DLR
,
DRS
,
Drumsound and Bassline Smith
,
Duoscience
,
Ed Solo
,
Electrosoul System
,
ENEI
,
Enigma Dubz
,
Excision
,
Fabio
,
Floyd The Barber
,
Forbidden Society
,
Fred V
,
Friction
,
Furney
,
Gancher and Ruin
,
Grafix
,
Greekboy
,
Grooverider
,
Gydra
,
HYBRID MINDS
,
Intelligent Manners
,
John B
,
Kasper
,
Keeno
,
Krewella
,
L 33
,
Lady Waks
,
Let It Roll
,
London Elektricity
,
LOWRIDERZ
,
Mage
,
Mechanical Pressure
,
Mefjus
,
Metrik
,
Miss Mants
,
mSdoS
,
Mutantbreakz
,
nCamargo
,
Need For Mirrors
,
NELVER
,
Neuropunk
,
Noisia
,
Ozma
,
Pirate Station
,
Prodigy
,
Random Movement
,
Rene LaVice
,
Rossum
,
Shade k
,
Shiny Radio
,
Signal
,
Skrillex
,
SkyLabCru
,
SPY
,
Stanton Warriors
,
STATE OF MIND
,
STUNNA
,
Surreal
,
Technimatic
,
Teddy Killerz
,
TeeBee
,
Tonika
,
TOP 100
,
Truth
,
Under Break
,
Windom R
,
Yellow Claw
,
ZARDONIC
Показать все теги