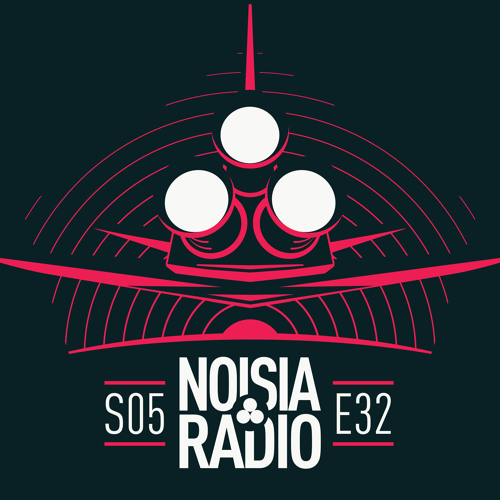 Style:
Drum and Bass, Future Beats, Wonky
Format:
MP3
Quality:
192 kbps
Zip:
84 Mb
«All Mixes (Все сеты ноизия)»
This week in Noisia Radio: Because the three of us are on our separate holidays we have Posij & Former take over with a 60 minute guest mix. We hope you enjoy their selection as much as we do!
Tracklist
Posij & Former - Half Over [DIVISION]
Posij - Chasing [DIVISION]
Former - Sympathy Mutant [DIVISION]
Former - Aleph Here [DIVISION]
Northern Barrier - Cold Sweat [SEMINAL]
Kumarachi - Never Stop [DEEP IN THE JUNGLE]
Total Science & War - Cool & Deadly [C.I.A.]
Stimpy - Simple World [RHYTHMETIC]
Posij - Techplant [CRITICAL BINARY]
Ulterior Motive & Jubei - Walnuts [GUIDANCE]
Dr. Apollo - Hydrotherapy [PLAY ME]
Medio - O Ladrao [SKALATOR]
Solace - Never Let Go [HALOGEN]
Jubei - Defendor [DUB]
Fracture - Give Me Love Ft. Fox [1985]
SD - Iron Wall [COMMERCIAL SUICIDE]
Ill Truth - So Addicted [C.I.A.]
Solace - Be With You [HALOGEN]
Thenticy & Høst - Buff Squad [BANDCAMP]
Captivate - Discipline [DEVIANT]
Posij - On The One [WOST BEHAVIOR]
Posij - Ecstatic [NEODIGITAL]
Ternion Sound - Ukanda Ikandu [GOURMET BEATS]
Surreal - Pique [BANDCAMP]
Chapman - Scriptures [CHESTPLATE]
Mateba - Overreact [METHLAB]
Former - Edge Mecha [DIVISION]
Noisia & Former - Cleansing [DIVISION]
Posij - Wait A Minute [DIVISION]
Sofie LeTitre - Stranger (Former Remix) [DIVISION]
Posij - The Fun [DIVISION]
Former - ID
524F43 - Spectrum 53.1 [COD3:QR]
Almaty - Gennario (Endian Remix) [NAIVE]
BOT - Purp Burp [MAIN COURSE]
Randomer - Stupid Things I Do (New School Mix) [CLONE BASEMENT SERIES]
Cassegrain - Trappist (The Mover Remix) [ARCING SEAS]
Former - ID
Bad Zu - MSKVBD [HYPERBOLOID]
Listen Online
Новый сет "Noisia Radio" уже на www.dabstep.ru, бесплатно качаем и слушаем! Ноизия представляют слушателям самые новые треки в стиле драм-энд-бейс, фьюче-битс/вонки, экспериментал бейс, драмстеп, иногда даже и дабстеп. Ребята презентуют всё самое лучшее из мира бейс музыки!
Dead Link? (REPORT 1-5 Days) сообщить о ссылке на перезалив
Скачать альбом.
Категории
Новинки Басс Музыки
Теги
Album
,
Ambient Dubstep
,
Bass
,
Bes
,
Big Beat
,
Breakbeat
,
Breakcore
,
Breaks
,
Brostep
,
Carnival
,
Chillstep
,
ChillTrap
,
Crossbreed
,
Cutworx
,
Darkside
,
Darkstep
,
Deathstep
,
Deep Drum and Bass
,
Deep Dubstep
,
Diplo
,
DJ 007
,
DJ C-LeeN
,
Dj Gvozd
,
DJ Hype
,
DJ Profit
,
Drum and Bass
,
Drumfunk
,
Drumstep
,
Dub
,
Dubstep
,
Frenchcore
,
Friction
,
Funky Breakbeat
,
Funky Breaks
,
Future Bass
,
Future Beats
,
Future Garage
,
Garage
,
Glitch Hop
,
Grime
,
Halfstep
,
Hard Dubstep
,
Hardcore
,
Hardstyle
,
In Beat We Trust
,
Industrial
,
Intelligent DNB
,
Intelligent Manners
,
Juke
,
Jump Up
,
Jungle
,
Lady Waks
,
Let It Roll
,
Liquid funk
,
London Elektricity
,
Master Stensor
,
Melodic Dubstep
,
Midtempo
,
Miss Mants
,
Moombahton
,
NELVER
,
Neurofunk
,
Neurohop
,
Noisia
,
Oldschool Drum and Bass
,
Oldschool Dubstep
,
Pirate Station
,
Prodigy
,
Progressive Breaks
,
Ragga Jungle
,
Record breaks
,
Reggae
,
Rene LaVice
,
Riddim
,
Rossum
,
Russian Drum and Bass
,
Skrillex
,
Soulful Drum and Bass
,
Speedcore
,
STUNNA
,
Take
,
Tearout
,
Techstep
,
TOP 100
,
Trap
,
Uk Garage
,
Uptempo
,
vocal drum and Bass
,
Vocal Dubstep
,
World Of Drum and Bass
,
Глитч Хоп
,
Грайм
,
Пиратская Станция
,
Трэп
,
Хардкор
,
Хардстайл
,
брейкбит
,
брейкс
,
дабстеп
,
драм энд бейс
Показать все теги