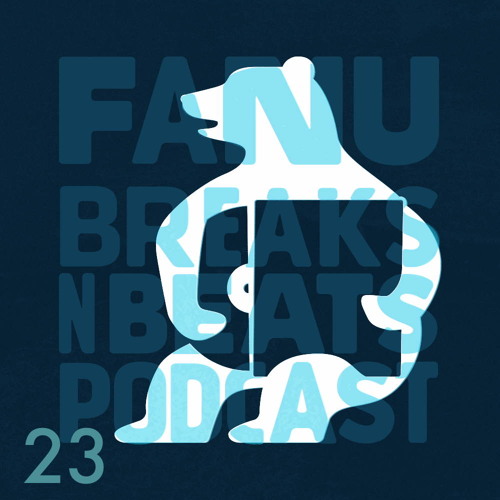 Style:
Drum&Bass
Format:
MP3, 320 kbps
Rar:
118 Mb
Release date:
30/09/2019
After a half-year break (pun sort of intended), Breaks & Beats Podcast is here with episode 23.
Tracklist
Proc Fiskal - Death (Cosmic Bridge)
Maltin Worf Ц Rock on (Defrostatica)
J Majik Ц Hold You (Infrared)
HMR - Prophecy (Straight-Up Breakbeat)
SB81 - Headspace (Narratives)
Mister Shifter - Culture War (dub)
Esc - Black Tiles (Straight-Up Breakbeat)
Esc - Arrowhead (Straight-Up Breakbeat)
Dubmonger Ц Shrouded
Seppa Ц Trust (Slug Wife)
Jem One Ц The Hardcore (Metalheadz)
Gremlinz & Jesta Ц Departed (Metalheadz)
Ray Keith Ц What Time Dread (31)
Mono/Poly Ц Teach You All A Lesson (20/20)
Black Barrel - Lost Meaning (Metalheadz)
Peyote Buttons
: Love Of My Life (Fanu remix) [SPUN Recs.]
online
HavenТt been making these as often as I used to, as an almost complete death of DJ booking demand has been discouraging (hey I still wanna DJ!), and I literally havenТt touched the decks for around a year (aside from sampling). So, time to warm up Ц and this is a good way to contribute to my beloved culture anyways. As always, I donТt plan these much, and I certainly donТt practice for mixtapes Ц itТs a spontaneous one-time performance like real DJ set, and thatТs it! AutumnТs here, which means this music works better than ever, and I sure as heck IТm fond of these types of vibes.
I did f**k up a bit but thatТs what you get when you donТt (have a need toЕ) practice for a yera. But I guess it was an ok effort, considering. Afer recording this one, I actually felt IТd be warmed up for a better/tighter performance, but naaah, canТt do it twice. ThereТs supposed to be two vinyl EPs full of this type vibes from myself still in 2019.
Dead Link? (REPORT 1-5 Days) сообщить о ссылке на перезалив
Download for free music.