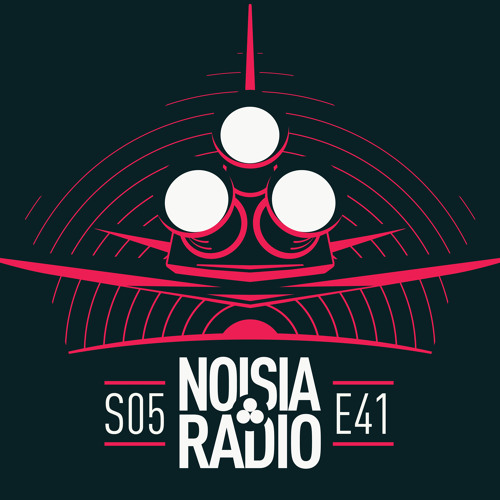 Style
Drum and Bass, Future Beats, Wonky
Format
MP3/192kbps
Rar
84Mb
«All Mixes (Все сеты ноизия)»
Noisia Radio this week: We have none other than our friend Hybris doing a sixty minute tribute mix to our Invisible Imprint, with a selection of songs taken from the Invisible Definition I, II and III albums. Enjoy!
TracklistHybris' Invisible Definition Mix
Noisia & Joe Seven - Ease Forward
Arclight - Byzantium
Billian - Oni
Survey - Swim
Xtrah - Isolation
Kije & Jay Mythix - Perebor
Abstract Elements - Magnitogorsk
Signal - Pixilate
Fre4knc - Red Shadow
Dauntless - Geomacy
Subtension - Hi There
Hybris - Unpleasant Pheasant
Current Value - Enticement
Kije - Unnova
Silent Witness - Being Human
Noisia & Alix Perez - Underprint
Xtrah - Compulsive
Fre4knc - Crustacean
Ground - Swindle
Abstract Elements - Join Us
MRSA - Push Me Down the Stairs
Noisia & Phace - Floating Zero
Proxima - Wubba Lubba
Abstract Elements - Uranus
Doctrine - Airlock
Hybris - Insect Mating Dance
Davip - Helicopters
NickBee & Subtension - Burnout
Hybris - Timeloop
Listen Online
Новый сет "Noisia Radio" уже на www.dabstep.ru, бесплатно качаем и слушаем! Ноизия представляют слушателям самые новые треки в стиле драм-энд-бейс, фьюче-битс/вонки, экспериментал бейс, драмстеп, иногда даже и дабстеп. Ребята презентуют всё самое лучшее из мира бейс музыки!
Dead Link? (REPORT 1-5 Days) сообщить о ссылке на перезалив
Скачать альбом.
Категории
Новинки Басс Музыки
Теги
Album
,
Ambient Dubstep
,
Bass
,
Bes
,
Big Beat
,
Breakbeat
,
Breakcore
,
Breaks
,
Brostep
,
Carnival
,
Chillstep
,
ChillTrap
,
Crossbreed
,
Cutworx
,
Darkside
,
Darkstep
,
Deathstep
,
Deep Drum and Bass
,
Deep Dubstep
,
Diplo
,
DJ 007
,
DJ C-LeeN
,
Dj Gvozd
,
DJ Hype
,
DJ Profit
,
Drum and Bass
,
Drumfunk
,
Drumstep
,
Dub
,
Dubstep
,
Frenchcore
,
Friction
,
Funky Breakbeat
,
Funky Breaks
,
Future Bass
,
Future Beats
,
Garage
,
Glitch Hop
,
Grime
,
Halfstep
,
Hard Dubstep
,
Hardcore
,
Hardstyle
,
In Beat We Trust
,
Industrial
,
Intelligent DNB
,
Intelligent Manners
,
Juke
,
Jump Up
,
Jungle
,
Lady Waks
,
Let It Roll
,
Liquid funk
,
London Elektricity
,
Master Stensor
,
Melodic Dubstep
,
Midtempo
,
Miss Mants
,
Moombahton
,
NELVER
,
Neurofunk
,
Neurohop
,
Noisia
,
Oldschool Drum and Bass
,
Oldschool Dubstep
,
Pirate Station
,
Prodigy
,
Progressive Breaks
,
Ragga Jungle
,
Record breaks
,
Reggae
,
Rene LaVice
,
Riddim
,
Rossum
,
Russian Drum and Bass
,
Skrillex
,
Soulful Drum and Bass
,
Speedcore
,
STUNNA
,
Take
,
Tearout
,
Techstep
,
TOP 100
,
Trap
,
Trip-hop
,
Uk Garage
,
Uptempo
,
vocal drum and Bass
,
Vocal Dubstep
,
World Of Drum and Bass
,
ZARDONIC
,
Глитч Хоп
,
Пиратская Станция
,
Трэп
,
Хардкор
,
Хардстайл
,
брейкбит
,
брейкс
,
дабстеп
,
драм энд бейс
Показать все теги