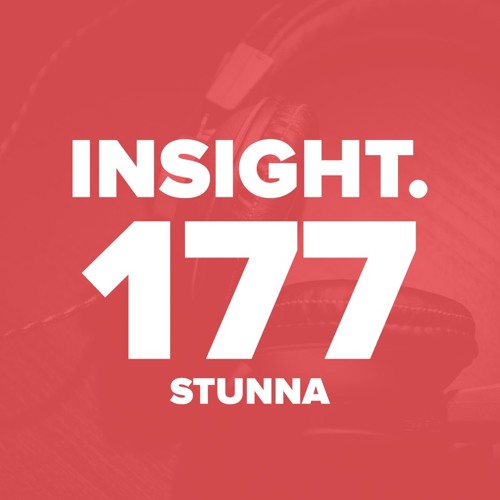 Style:
Liquid-Dnb, Drum&Bass
Rar:
174 Mb
Format, Quality:
[mp3 320 kbps]
(Все сеты) All Episodes
Новый эфир драм-энд-басс шоу от продюсера и ди-джея STUNNA! Недавно у меня была возможность записать специальный гостевой микс" для 177-го издания в серии подкастов INSIGHT, которую ведет STILLHEAD (ранее DFRNT). Большое спасибо всем!
Tracklist
01. Raumskaya – Supermassive (Bop Remix)
02. Stunna – Optima
Stunna Guest mix
03. Kimyan Law Featuring Elyn – Understory
04. Naibu Featuring Tamara – Hana (Remix)
05. Jaskin + Uneven – Again
06. Kyhu – Abandoned
07. Seathasky – November
08. Sonar's Ghost – Women Aren't From Venus
09. Friske – Resolution
10. Artilect – Mefo
11. Derrick + Tonika – Hypno Trip
12. Microfunk Crew – Bikini Bottom
13. Method One + Stunna – Loose Threads
14. Sicknote + Bane – Bait Kush
15. Sully – X Plus Y
16. Naibu – Clouds (Electrosoul System Remix)
17. Nucleus + Paradox – Plexus
18. Precise – Control
19. Adred + Dave Owen – 2 Times
20. Seba + Jr Vallo – Wasabi
21. Theory – F The Police
22. Quentin Hiatus – Different Strokes (Stunna Remix)
Mix end
23. Quentin Hiatus – Red Controller
24. Ricky Force – Ecstasy [Absys]
Online
This time round on Insight we've got the start of something special for you.
I'm going to be hosting a number of mixes from artists that I've supported in the past and hopefully each episode will see a few tracks from me at the top and tail, with a guest mix in-between taking the focus.
First up, we have a DJ and producer who has been on my radar for years now. Back in May 2011 I played his remix of Seba's Painted Skies which won him a remix competition, and since then I've played a handful of his tracks over the years.
I was fortunate enough to be able to work with him back when I produced as DFRNT and we put out a joint EP on Cut Records with my track Dark Blue, along with his remix, and since then I've been keeping up with his unique blend of melodic and rhythmically interesting drum & bass.
Not content with production alone, he also hosts a regular show on the huge web radio station Bassdrive, and you can catch his show "The Greenroom" on Wednesdays from 8-11pm London time, or 2-5pm on his local Chicago time.
It is of course, Stunna - and he has put together a brilliant mix of drum & bass for us featuring some of his own work, and tracks from the likes of Kimyan Law, Naibu, Quentin Haitus, Seba, Sicknote and the mighty Microfunk crew.
It gives me great pleasure to kick our Insight Podcast mixes off with an hour of incredible music from Chicago's very own Stunna.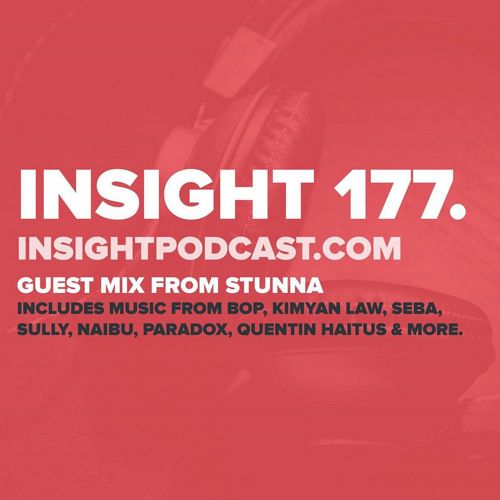 Dead Link? (REPORT 1-5 Days) сообщить о ссылке на перезалив
Скачать альбом.
Категории
Новинки Басс Музыки
Теги
Album
,
Ambient Dubstep
,
Bass
,
Bes
,
Big Beat
,
Breakbeat
,
Breakcore
,
Breaks
,
Brostep
,
Carnival
,
Chillstep
,
ChillTrap
,
Crossbreed
,
Cutworx
,
Darkside
,
Darkstep
,
Deathstep
,
Deep Drum and Bass
,
Deep Dubstep
,
Diplo
,
DJ 007
,
DJ C-LeeN
,
Dj Gvozd
,
DJ Hype
,
DJ Profit
,
Drum and Bass
,
Drumfunk
,
Drumstep
,
Dub
,
Dubstep
,
Frenchcore
,
Friction
,
Funky Breakbeat
,
Funky Breaks
,
Future Bass
,
Future Beats
,
Garage
,
Glitch Hop
,
Grime
,
Halfstep
,
Hard Dubstep
,
Hardcore
,
Hardstyle
,
In Beat We Trust
,
Industrial
,
Intelligent DNB
,
Intelligent Manners
,
Juke
,
Jump Up
,
Jungle
,
Lady Waks
,
Let It Roll
,
Liquid funk
,
London Elektricity
,
Master Stensor
,
Melodic Dubstep
,
Midtempo
,
Miss Mants
,
Moombahton
,
NELVER
,
Neurofunk
,
Neurohop
,
Noisia
,
Oldschool Drum and Bass
,
Oldschool Dubstep
,
Pirate Station
,
Prodigy
,
Progressive Breaks
,
Ragga Jungle
,
Record breaks
,
Reggae
,
Rene LaVice
,
Riddim
,
Rossum
,
Russian Drum and Bass
,
Skrillex
,
Soulful Drum and Bass
,
Speedcore
,
STUNNA
,
Take
,
Tearout
,
Techstep
,
TOP 100
,
Trap
,
Trip-hop
,
Uk Garage
,
Uptempo
,
vocal drum and Bass
,
Vocal Dubstep
,
World Of Drum and Bass
,
ZARDONIC
,
Глитч Хоп
,
Пиратская Станция
,
Трэп
,
Хардкор
,
Хардстайл
,
брейкбит
,
брейкс
,
дабстеп
,
драм энд бейс
Показать все теги