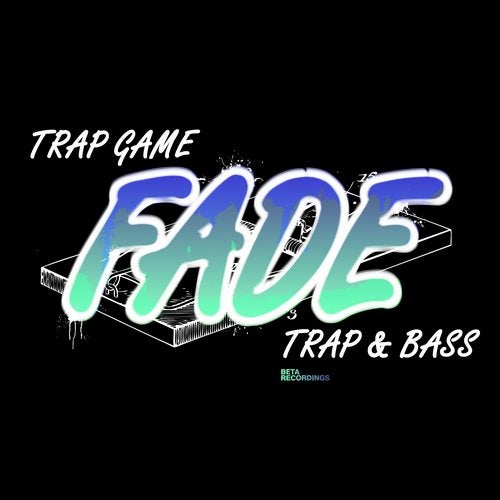 Style:
Drum and Bass
Date:
25/08/2014
Quality:
MP3 320 kbps
Label:
Beta Recordings
Cat#
BETA045All hail the mighty Fade: a decorated D&B don whos putting the Ukraine on the map for all the right reasons! When hes not building up his own Faded Music empire, he can be spotted on some of the most respected imprints in the game such as IM:LTD, Abducted, Invisible and, of course, Beta Recordings. Having teased and pleased us last year with genre-smelting Spectral Forms, hes returned to John B's longstanding brand with two of his heaviest, most creative compositions to date.
- Trap Game is the ultimate dark document; slick, sick and slippery, it conjures up connotations of late 90s late nights at The End, sweaty Renegade Hardware sessions and long-lost subterranean raves in abandoned inner city industrial areas. Rolling shakers, bulbous subs, spacious elements and jazzed minor chord flurries, it encompasses everything thats great about jungle And it does so while staring point blank into the future.
- Trap & Bass brings us kicking and screaming into the stark, dark present. Toying playfully with smouldering 808 kicks that have become the soundtrack du jour of late, here Fade shows the trap set how the best D&B artists massage their machines. With provocative spurts of sharp steppy riddims peppered throughout, its a unique fusion of genres thats so tightly sprung with pensive energy when the D&B dynamic kicks in your floor will lose their minds quicker than you can say damn son! Two absolute killer joints, one mind-blowingly talented producer. No one does it quite like Fade Miss this and youll be doing yourself and your dancefloor a serious disservice.
• Fade - Trap Game 4:30
• Fade - Trap & Bass 5:18
Dead Link? (REPORT 1-5 Days) сообщить о ссылке на перезалив
Listen Online
.
Download for free music.
Категории
New Bass Releases.
Теги
3D Stas
,
Agressor Bunx
,
Album
,
Alex Wicked
,
APHRODITE
,
Audio
,
Bad Syntax
,
BCee
,
Bes
,
Black Sun Empire
,
Break
,
Bryan Gee
,
Calibre
,
Cam Lasky
,
Camo and Krooked
,
Code Pandorum
,
Command Strange
,
Conrad Subs
,
Counterstrike
,
Current Value
,
Cutworx
,
D-Sabber
,
DC Breaks
,
Deekline
,
Derrick
,
Detach
,
Diplo
,
DJ C-LeeN
,
Dj Hornet
,
DJ Hype
,
DJ Profit
,
DLR
,
DRS
,
Drumsound and Bassline Smith
,
Duoscience
,
Ed Solo
,
Electrosoul System
,
ENEI
,
Excision
,
Fabio
,
Floyd The Barber
,
Forbidden Society
,
Fred V
,
Friction
,
Furney
,
Goldie
,
Grafix
,
Greekboy
,
Grooverider
,
Gydra
,
HYBRID MINDS
,
Intelligent Manners
,
John B
,
Kasper
,
Keeno
,
L 33
,
Lady Waks
,
Let It Roll
,
London Elektricity
,
LOWRIDERZ
,
Mage
,
Mechanical Pressure
,
Mefjus
,
Metrik
,
Miss Mants
,
mSdoS
,
Mutantbreakz
,
nCamargo
,
Need For Mirrors
,
NELVER
,
Neuropunk
,
Noisia
,
Ozma
,
Pirate Station
,
Prodigy
,
Random Movement
,
Rene LaVice
,
Rossum
,
Shade k
,
Shiny Radio
,
Signal
,
Skrillex
,
SkyLabCru
,
SPY
,
Stanton Warriors
,
STATE OF MIND
,
STUNNA
,
Surreal
,
Technimatic
,
Teddy Killerz
,
TeeBee
,
Tonika
,
TOP 100
,
Total Science
,
Truth
,
Under Break
,
Windom R
,
Yellow Claw
,
ZARDONIC
,
Zero T
Показать все теги