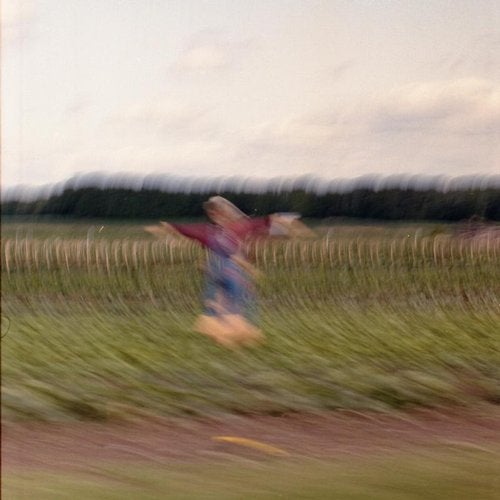 Style:
Drum and Bass, Jungle, Breakbeat, Acid Breaks
Date:
11/09/2020
Quality:
MP3 320 kbps
Label:
Private Possessions
Cat#
PP02SSolitary Dancer explore the power of unity through dance on new EP 'Reveries Of A Solitary Dancer' In honour of Adrian Piper and her vital work aiding Black communities, a portion of the EP's proceeds will go to the Adrian Piper Research Archive Foundation.
After having appeared on Midland's, Graded, the ever-prolific Dark Entries as well as Optimo Trax, Solitary Dancer once again take focus on their own label, Private Possessions. Following last year's 'Rites of Passage' LP, they emerge from two years of album-dedicated studio time, returning to the floor with three cuts of unabashed, hands-in-the-air optimism via 'Reveries Of A Solitary Dancer' EP.
Wrapped in breakbeat etherealism, the EP is inspired by an article of the same name from Artforum's David Velasco, in which he details the legacy of artist Adrian Piper and her extensive body of work, most notably in the field of dance. Velasco reveals Piper's desire to "transform the mechanisms that divide people into groups", highlighting her belief in dance spaces as conduits for reunification during times of segregation.
• Solitary Dancer - Will U Meet Me? 7:14
• Solitary Dancer - U.N.I.T.Y. 6:02
• Solitary Dancer - Persuasion 6:29
Listen Online
.
Download for free music.
Категории
New Bass Releases.
Теги
3D Stas
,
Agressor Bunx
,
Album
,
Alex Wicked
,
APHRODITE
,
Audio
,
Bad Syntax
,
BCee
,
Bes
,
Black Sun Empire
,
Break
,
Bryan Gee
,
Calibre
,
Cam Lasky
,
Camo and Krooked
,
Code Pandorum
,
Command Strange
,
Conrad Subs
,
Counterstrike
,
Current Value
,
Cutworx
,
D-Sabber
,
DC Breaks
,
Deekline
,
Derrick
,
Detach
,
Diplo
,
DJ C-LeeN
,
Dj Hornet
,
DJ Hype
,
DJ Profit
,
DLR
,
DRS
,
Drumsound and Bassline Smith
,
Duoscience
,
Ed Solo
,
Electrosoul System
,
ENEI
,
Excision
,
Fabio
,
Floyd The Barber
,
Forbidden Society
,
Fred V
,
Friction
,
Furney
,
Goldie
,
Grafix
,
Greekboy
,
Grooverider
,
Gydra
,
HYBRID MINDS
,
Intelligent Manners
,
John B
,
Kasper
,
Keeno
,
Krewella
,
L 33
,
Lady Waks
,
Let It Roll
,
London Elektricity
,
LOWRIDERZ
,
Mage
,
Mechanical Pressure
,
Mefjus
,
Metrik
,
Miss Mants
,
mSdoS
,
nCamargo
,
Need For Mirrors
,
NELVER
,
Neuropunk
,
Noisia
,
Ozma
,
Pirate Station
,
Pola and Bryson
,
Prodigy
,
Random Movement
,
Rene LaVice
,
Rossum
,
Shade k
,
Shiny Radio
,
Signal
,
Skrillex
,
SkyLabCru
,
SPY
,
Stanton Warriors
,
STATE OF MIND
,
STUNNA
,
Surreal
,
Technimatic
,
Teddy Killerz
,
TeeBee
,
Tonika
,
TOP 100
,
Truth
,
Under Break
,
Windom R
,
Yellow Claw
,
ZARDONIC
,
Zero T
Показать все теги