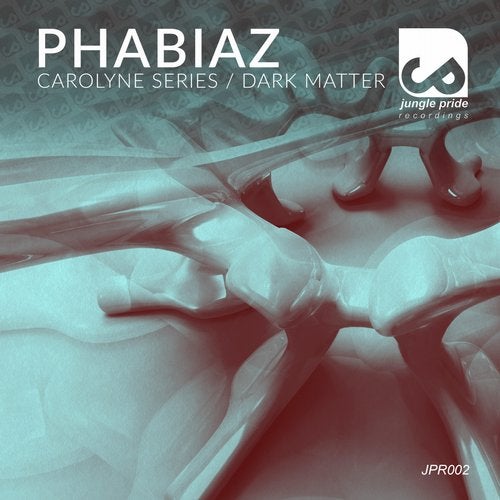 Style:
Drum and Bass, Deep-DNB
Date:
12/09/2020
Quality:
MP3 320 kbps
Label:
Jungle Pride Recordings
Cat#
JPR002Jungle Pride Recordings is a new label from Turin, Italy. Its main objective is to promote the many facets that the D'N'B universe has developed over the years.. The second release comes from Fabio Del Galdo, member of the Jazzatron duo and music producer under various pseudonyms like LTNCY – which will put out releases for this label under the name of Phabiaz. Caroline Series is a strong roller track with a deep bassline and few rhythmic additions. The track kicks off with a distant snare together with a synth pad which then introduces heavy surgical drums and pulsing subs. Between the two tracks, Dark Matter is definitely the dark one. The gritty bassline that marks out the song enriches itself with harmonic variations that develop over the track sections. The light and clappy drums blend with the bassline and the dynamic sound design features of the track. Jungle Pride believes that an original junglist needs to follow a balanced diet to stay healthy. Hence we'll have a release with different style influences every month, irrespective of what the present-day trends are.
Phabiaz - Carolyne Series 4:32
Phabiaz - Dark Matter 4:32
Listen Online
.
Download for free music.
Категории
New Bass Releases.
Теги
3D Stas
,
Agressor Bunx
,
Album
,
Alex Wicked
,
APHRODITE
,
Audio
,
Bad Syntax
,
BCee
,
Bes
,
Black Sun Empire
,
Break
,
Bryan Gee
,
Calibre
,
Cam Lasky
,
Camo and Krooked
,
Code Pandorum
,
Command Strange
,
Conrad Subs
,
Counterstrike
,
Current Value
,
Cutworx
,
D-Sabber
,
DC Breaks
,
Deekline
,
Derrick
,
Detach
,
Diplo
,
DJ C-LeeN
,
Dj Hornet
,
DJ Hype
,
DJ Profit
,
DLR
,
DRS
,
Drumsound and Bassline Smith
,
Duoscience
,
Ed Solo
,
Electrosoul System
,
ENEI
,
Excision
,
Fabio
,
Floyd The Barber
,
Forbidden Society
,
Fred V
,
Friction
,
Furney
,
Goldie
,
Grafix
,
Greekboy
,
Grooverider
,
Gydra
,
HYBRID MINDS
,
Intelligent Manners
,
John B
,
Kasper
,
Keeno
,
Krewella
,
L 33
,
Lady Waks
,
Let It Roll
,
London Elektricity
,
LOWRIDERZ
,
Mage
,
Mechanical Pressure
,
Mefjus
,
Metrik
,
Miss Mants
,
mSdoS
,
nCamargo
,
Need For Mirrors
,
NELVER
,
Neuropunk
,
Noisia
,
Ozma
,
Pirate Station
,
Pola and Bryson
,
Prodigy
,
Random Movement
,
Rene LaVice
,
Rossum
,
Shade k
,
Shiny Radio
,
Signal
,
Skrillex
,
SkyLabCru
,
SPY
,
Stanton Warriors
,
STATE OF MIND
,
STUNNA
,
Surreal
,
Technimatic
,
Teddy Killerz
,
TeeBee
,
Tonika
,
TOP 100
,
Truth
,
Under Break
,
Windom R
,
Yellow Claw
,
ZARDONIC
,
Zero T
Показать все теги