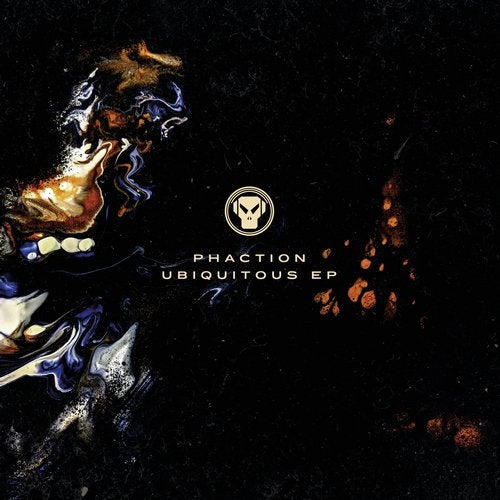 Style:
Drum and Bass
Date:
4/09/2020
Quality:
MP3 320 kbps
Label:
Metalheadz Platinum
Cat#
METHPLA035Phaction is back on Metalheadz for his sophomore EP and oh baby, it's a banger. Hearing the evolution of his sound over the last couple of years has been a pleasure and his graduation from a mostly liquid artist into something much broader is audibly complete. Ubiquitous is a title track worthy of such a milestone and it represents his talents perfectly, as a twisting myriad of synths wind through the arrangement with the precision and speed of a hawk; they're just as deadly, and even more pointed. The other three tunes land in breaksier territory, as 'Boogaloo Shoo' grinds itself onto a stone of pyramidic shapes and patterns, whilst 'Deus Ex' and 'Isiah' are biblical in their scope and force. Big, big sounds.
We are thrilled to welcome Phaction back to the label for a follow up to last years debut Metalheadz EP, one which garnered support far and wide. This time jumping over to Metalheadz Platinum for the 'Ubiquitous EP', Phaction has conjured up 4 uncompromising solo cuts that combine his passion for creativity and discernible production talents. The Cypriot-born producer has taken the word 'ubiquitous' quite literally with an overarching soundscape bound to fit the dancefloor as much as anywhere else, constructing a body of work that impresses from start to finish.
1. Phaction - Ubiquitous 5:14
2. Phaction - Isiah 5:15
3. Phaction - Boogaloo Shoo 3:54
4. Phaction - Deus Ex 4:58
Listen Online
.
Download for free music.
Категории
New Bass Releases.
Теги
3D Stas
,
Agressor Bunx
,
Album
,
Alex Wicked
,
APHRODITE
,
Audio
,
Bad Syntax
,
BCee
,
Bes
,
Black Sun Empire
,
Break
,
Bryan Gee
,
Calibre
,
Cam Lasky
,
Camo and Krooked
,
Code Pandorum
,
Command Strange
,
Conrad Subs
,
Counterstrike
,
Current Value
,
Cutworx
,
D-Sabber
,
DC Breaks
,
Deekline
,
Derrick
,
Detach
,
Diplo
,
DJ C-LeeN
,
Dj Hornet
,
DJ Hype
,
DJ Profit
,
DLR
,
DRS
,
Drumsound and Bassline Smith
,
Duoscience
,
Ed Solo
,
Electrosoul System
,
ENEI
,
Excision
,
Fabio
,
Floyd The Barber
,
Forbidden Society
,
Fred V
,
Friction
,
Furney
,
Goldie
,
Grafix
,
Greekboy
,
Grooverider
,
Gydra
,
HYBRID MINDS
,
Intelligent Manners
,
John B
,
Kasper
,
Keeno
,
Krewella
,
L 33
,
Lady Waks
,
Let It Roll
,
London Elektricity
,
LOWRIDERZ
,
Mage
,
Mechanical Pressure
,
Mefjus
,
Metrik
,
Miss Mants
,
mSdoS
,
nCamargo
,
Need For Mirrors
,
NELVER
,
Neuropunk
,
Noisia
,
Ozma
,
Pirate Station
,
Pola and Bryson
,
Prodigy
,
Random Movement
,
Rene LaVice
,
Rossum
,
Shade k
,
Shiny Radio
,
Signal
,
Skrillex
,
SkyLabCru
,
SPY
,
Stanton Warriors
,
STATE OF MIND
,
STUNNA
,
Surreal
,
Technimatic
,
Teddy Killerz
,
TeeBee
,
Tonika
,
TOP 100
,
Truth
,
Under Break
,
Windom R
,
Yellow Claw
,
ZARDONIC
,
Zero T
Показать все теги