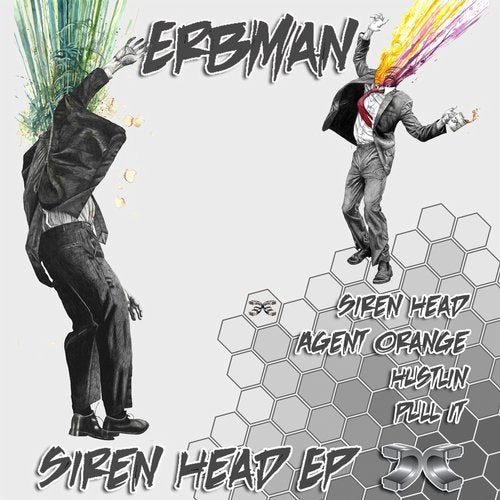 Style:
Drum and Bass
Date:
4/09/2020
Quality:
MP3 320 kbps
Label:
Dance Concept
Cat#
DC037Erbman has been doing absolute bits for quite a while now, be that with Crissy Criss and others as well as on solo work, and this forthcoming four-tracker for Dance Concept is a reminder that his ability to craft moody beats is right out of the top draw. The title track, Siren Head', exemplifies this best and moody doesn't begin to cover the grasping force of this track, a lows-heavy and ego-light rendition of pure dancefloor energy, with siren-like synths providing the backdrop for a remorseless escape into clubland. Tickets ready please and leave your baggage on the door. The other cuts move the release over into jump-up territory, and it's the punching stabs of 'Hustlin' which will leave you most out of breath. Wicked stuff.
1. Erbman - Siren Head 5:12
2. Erbman - Agent Orange 5:12
3. Erbman - Hustlin 5:18
4. Erbman - Pull It 5:23
Listen Online
.
Download for free music.
Категории
New Bass Releases.
Теги
3D Stas
,
Agressor Bunx
,
Album
,
Alex Wicked
,
APHRODITE
,
Audio
,
Bad Syntax
,
BCee
,
Bes
,
Black Sun Empire
,
Break
,
Bryan Gee
,
Calibre
,
Cam Lasky
,
Camo and Krooked
,
Code Pandorum
,
Command Strange
,
Conrad Subs
,
Counterstrike
,
Current Value
,
Cutworx
,
D-Sabber
,
DC Breaks
,
Deekline
,
Derrick
,
Detach
,
Diplo
,
DJ C-LeeN
,
Dj Hornet
,
DJ Hype
,
DJ Profit
,
DLR
,
DRS
,
Drumsound and Bassline Smith
,
Duoscience
,
Ed Solo
,
Electrosoul System
,
ENEI
,
Excision
,
Fabio
,
Floyd The Barber
,
Forbidden Society
,
Fred V
,
Friction
,
Furney
,
Goldie
,
Grafix
,
Greekboy
,
Grooverider
,
Gydra
,
HYBRID MINDS
,
Intelligent Manners
,
John B
,
Kasper
,
Keeno
,
Krewella
,
L 33
,
Lady Waks
,
Let It Roll
,
London Elektricity
,
LOWRIDERZ
,
Mage
,
Mechanical Pressure
,
Mefjus
,
Metrik
,
Miss Mants
,
mSdoS
,
nCamargo
,
Need For Mirrors
,
NELVER
,
Neuropunk
,
Noisia
,
Ozma
,
Pirate Station
,
Pola and Bryson
,
Prodigy
,
Random Movement
,
Rene LaVice
,
Rossum
,
Shade k
,
Shiny Radio
,
Signal
,
Skrillex
,
SkyLabCru
,
SPY
,
Stanton Warriors
,
STATE OF MIND
,
STUNNA
,
Surreal
,
Technimatic
,
Teddy Killerz
,
TeeBee
,
Tonika
,
TOP 100
,
Truth
,
Under Break
,
Windom R
,
Yellow Claw
,
ZARDONIC
,
Zero T
Показать все теги