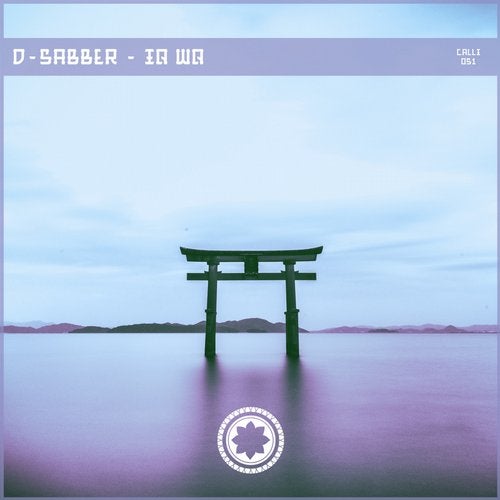 Style:
Drum and Bass, Breaks, Liquid-D&B
Date:
28/08/2020
Quality:
MP3 320 kbps
Label:
Calligraphy Recordings
Cat#
CALLI051Предлагаем попрощаться с летом 2020 в компании энергичных треков нашего нового релиза. Плотный звук пронизывает улицы большого города и бежит, как ток, по проводам наушников, чтобы оказаться прямо в вашей голове. Всё только начинается.
- Сегодня считается, что коэффициенты IQ и EQ определяют успех как отдельной личности, так и общества в целом. Однако есть ещё и WQ - коэффициент мудрости. Это - тот самый недостающий элемент, в отсутствие которого мы постоянно совершаем одни и те же ошибки. Пора воззвать к самым глубоким внутренним ресурсам, чтобы не зафакапить то, что у нас осталось.
- Друзья, встречайте новую EP от D-Sabber. Под одной обложкой замиксованы прифанкованный брейкбит и интеллигентный брейкс в оригиналах, а также футворк вайб и ликвид драм энд бэйс в ремиксах. Если говорить более кратко, мы бы назвали это Футуристик Фанк. Расширяйте границы музыкальных познаний вместе с нами и наслаждайтесь красивым звуком.
1. D-Sabber - IQ 3:36
2. D-Sabber x Windom R - WQ 5:37
3. D-Sabber - IQ [Windom R Remix] 4:04
4. D-Sabber x Windom R – WQ [Theoretical Remix] 4:11
Today it is believed that IQ and EQ determine the success of both an individual and the whole society. However, there is also WQ - the wisdom quotient. It is the very missing element, lacking which we constantly make the same mistakes. It's time to appeal to our deepest inner resources so as not to fuck up what we have left. Guys, here is a new EP by D-Sabber. Original tracks combine funky breakbeats and intelligent breaks, and remixes unite footwork vibe and liquid drum and bass. In brief, we would call it Futuristic Funk. Expand the boundaries of your musical knowledge with us and enjoy beautiful sound.
Listen Online
.
Download for free music.
Категории
New Bass Releases.
Теги
3D Stas
,
Agressor Bunx
,
Album
,
Alex Wicked
,
APHRODITE
,
Bad Syntax
,
BCee
,
Bes
,
Black Sun Empire
,
Break
,
Bryan Gee
,
Calibre
,
Cam Lasky
,
Camo and Krooked
,
Code Pandorum
,
Command Strange
,
Conrad Subs
,
Counterstrike
,
Current Value
,
Cutworx
,
D-Sabber
,
DC Breaks
,
Deekline
,
Derrick
,
Detach
,
Diplo
,
DJ C-LeeN
,
Dj Hornet
,
DJ Hype
,
DJ Profit
,
DLR
,
DRS
,
Drumsound and Bassline Smith
,
Duoscience
,
Ed Solo
,
Electrosoul System
,
ENEI
,
Excision
,
Fabio
,
Floyd The Barber
,
Forbidden Society
,
Fred V
,
Friction
,
Furney
,
Goldie
,
Grafix
,
Greekboy
,
Grooverider
,
Gydra
,
Holly
,
HYBRID MINDS
,
Intelligent Manners
,
John B
,
Kasper
,
Keeno
,
L 33
,
Lady Waks
,
Let It Roll
,
London Elektricity
,
LOWRIDERZ
,
Mage
,
Mechanical Pressure
,
Mefjus
,
Metrik
,
Miss Mants
,
mSdoS
,
Mutantbreakz
,
nCamargo
,
Need For Mirrors
,
NELVER
,
Neuropunk
,
Noisia
,
Ozma
,
Pirate Station
,
Prodigy
,
Random Movement
,
Rene LaVice
,
Rossum
,
Shade k
,
Shiny Radio
,
Signal
,
Skrillex
,
SkyLabCru
,
SPY
,
Stanton Warriors
,
STATE OF MIND
,
STUNNA
,
Surreal
,
Technimatic
,
Teddy Killerz
,
TeeBee
,
Tonika
,
TOP 100
,
Total Science
,
Truth
,
Under Break
,
Windom R
,
Yellow Claw
,
ZARDONIC
,
Zero T
Показать все теги