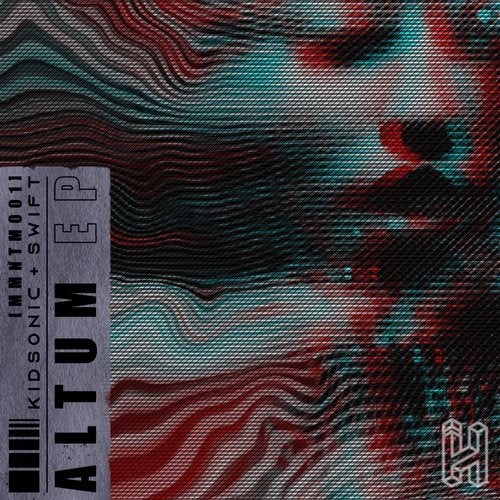 Style:
Drum and Bass
Date:
28/08/2020
Quality:
MP3 320 kbps
Label:
inHabit Recordings
Cat#
MMNTM001Kidsonic joins us on inHabit with a vocal feature from Swift, setting the benchmark and kicking off our new Momentum series. We are proud to present our first release from Kidsonic. Bristol has an enviable history in this music, stretching from the days of the The Wild Bunch, Smith & Mighty and Massive Attack through to Full Cycle and latterly Jungle Syndicate and Sofa Sound, not to mention the hundreds of producers and DJs who have moved to the city for inspiration and collaboration over the years, so it's safe to say that it takes an awful lot for a young producer to stand out there, and yet over the course of the four tracks on this EP that is exactly what Kidsonic does. Effortlessly showcasing the many strings to his bow, this EP moves from heads down rollers like "Altum", call and response tribal steppers built around catchy vocal samples like Deeper Love, as well as an artfully constructed vocal banger crafted around the unmistakable bars of MC Swift.
Each of the tunes has been getting plenty of early support on radio and on livestreams and we are entirely confident that no matter how long it takes until the clubs open their doors again this EP will still sound fresh enough to play at the welcome-back party.
1. Kidsonic - The Light 4:16
2. Kidsonic - Deeper Love 4:39
3. Kidsonic - Altum 4:27
4. Kidsonic x Swift - Follow Me 4:35
Listen Online
.
Download for free music.
Категории
New Bass Releases.
Теги
3D Stas
,
Agressor Bunx
,
Album
,
Alex Wicked
,
APHRODITE
,
Bad Syntax
,
BCee
,
Bes
,
Black Sun Empire
,
Break
,
Bryan Gee
,
Calibre
,
Cam Lasky
,
Camo and Krooked
,
Code Pandorum
,
Command Strange
,
Conrad Subs
,
Counterstrike
,
Current Value
,
Cutworx
,
D-Sabber
,
DC Breaks
,
Deekline
,
Derrick
,
Detach
,
Diplo
,
DJ C-LeeN
,
Dj Hornet
,
DJ Hype
,
DJ Profit
,
DLR
,
DRS
,
Drumsound and Bassline Smith
,
Duoscience
,
Ed Solo
,
Electrosoul System
,
ENEI
,
Excision
,
Fabio
,
Floyd The Barber
,
Forbidden Society
,
Fred V
,
Friction
,
Furney
,
Goldie
,
Grafix
,
Greekboy
,
Grooverider
,
Gydra
,
Holly
,
HYBRID MINDS
,
Intelligent Manners
,
John B
,
Kasper
,
Keeno
,
L 33
,
Lady Waks
,
Let It Roll
,
London Elektricity
,
LOWRIDERZ
,
Mage
,
Mechanical Pressure
,
Mefjus
,
Metrik
,
Miss Mants
,
mSdoS
,
Mutantbreakz
,
nCamargo
,
Need For Mirrors
,
NELVER
,
Neuropunk
,
Noisia
,
Ozma
,
Pirate Station
,
Prodigy
,
Random Movement
,
Rene LaVice
,
Rossum
,
Shade k
,
Shiny Radio
,
Signal
,
Skrillex
,
SkyLabCru
,
SPY
,
Stanton Warriors
,
STATE OF MIND
,
STUNNA
,
Surreal
,
Technimatic
,
Teddy Killerz
,
TeeBee
,
Tonika
,
TOP 100
,
Total Science
,
Truth
,
Under Break
,
Windom R
,
Yellow Claw
,
ZARDONIC
,
Zero T
Показать все теги