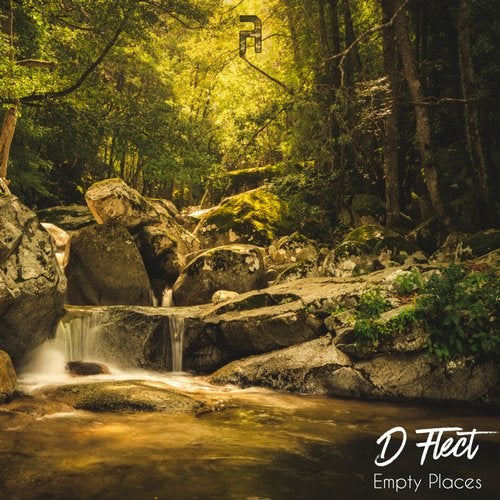 Style:
Drum and Bass, Liquid-D&B
Date:
28/08/2020
Quality:
MP3 320 kbps
Label:
Detached Audio
Cat#
DA038Detached Audio proudly welcomes Tesseract Recordings' head honcho D Flect for his debut EP on the imprint. Having previously appeared on the label with a free download which charted at #6 on the Hypeddit Top 100 Drum & Bass tracks, this talented artist displays his jazz-inspired liquid sound over three tracks, while recruiting Detached Audio boss K2T for a remix of his older piece for us.
Up first is 'Petrichor'. Ambient soundscapes and a delicate piano line pave the way for a gorgeous, grooving track which packs a surprising amount of weight with its rumbling bassline.
'Memory' comes next, in which we see D Flect taking a deeper approach to his sound. Jazzy saxophones take the lead in this stripped back, hypnotic track, with atmospheric soundscapes taking the listener away.
The third track in this project is the title track, 'Empty Places'. A gentle piano line is coupled with a 1920s-esque vocal that instantly captivate. Fleeting amen fills through the track add moments of tension, contrasting perfectly with the peaceful vibe of the track.
Finally, label boss K2T returns after his critically acclaimed debut album to remix 'Any Place on Earth', the free download D Flect released with us. By transforming the serene original into a bouncier affair with gliding basslines and reworked piano hooks, K2T brings us an earworm of a remix, guaranteed to get stuck in our heads. This EP is D Flect's first EP in 5 years' time, and he has certainly brought about a cohesive body of work which works both as individual products, and as a fully fledged project.
1. D Flect - Petrichor 6:01
2. D Flect - Memory 4:55
3. D Flect - Empty Places 5:15
4. D Flect - Any Place on Earth (K2T Remix) 5:36
Listen Online
.
Download for free music.
Категории
New Bass Releases.
Теги
3D Stas
,
Agressor Bunx
,
Album
,
Alex Wicked
,
APHRODITE
,
Bad Syntax
,
BCee
,
Bes
,
Black Sun Empire
,
Break
,
Bryan Gee
,
Calibre
,
Cam Lasky
,
Camo and Krooked
,
Code Pandorum
,
Command Strange
,
Conrad Subs
,
Counterstrike
,
Current Value
,
Cutworx
,
D-Sabber
,
DC Breaks
,
Deekline
,
Derrick
,
Detach
,
Diplo
,
DJ C-LeeN
,
Dj Hornet
,
DJ Hype
,
DJ Profit
,
DLR
,
DRS
,
Drumsound and Bassline Smith
,
Duoscience
,
Ed Solo
,
Electrosoul System
,
ENEI
,
Excision
,
Fabio
,
Floyd The Barber
,
Forbidden Society
,
Fred V
,
Friction
,
Furney
,
Goldie
,
Grafix
,
Greekboy
,
Grooverider
,
Gydra
,
Holly
,
HYBRID MINDS
,
Intelligent Manners
,
John B
,
Kasper
,
Keeno
,
L 33
,
Lady Waks
,
Let It Roll
,
London Elektricity
,
LOWRIDERZ
,
Mage
,
Mechanical Pressure
,
Mefjus
,
Metrik
,
Miss Mants
,
mSdoS
,
Mutantbreakz
,
nCamargo
,
Need For Mirrors
,
NELVER
,
Neuropunk
,
Noisia
,
Ozma
,
Pirate Station
,
Prodigy
,
Random Movement
,
Rene LaVice
,
Rossum
,
Shade k
,
Shiny Radio
,
Signal
,
Skrillex
,
SkyLabCru
,
SPY
,
Stanton Warriors
,
STATE OF MIND
,
STUNNA
,
Surreal
,
Technimatic
,
Teddy Killerz
,
TeeBee
,
Tonika
,
TOP 100
,
Total Science
,
Truth
,
Under Break
,
Windom R
,
Yellow Claw
,
ZARDONIC
,
Zero T
Показать все теги