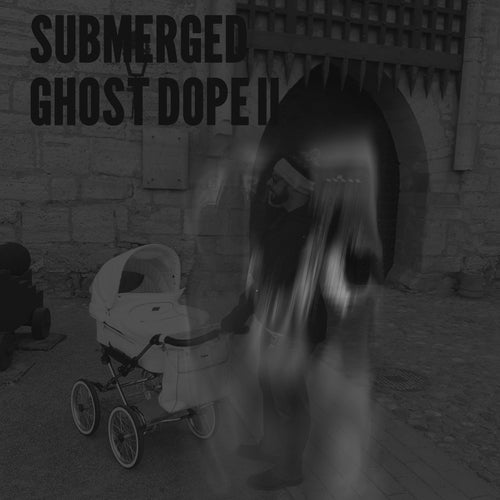 Style:
Drum and Bass, Industrial, Noise
Year:
28/12/2020
HQ:
MP3 320kbps
Label:
Ohm Resistance
Cat:
4ROHM
Type:
Compilation
What is Ghost Dope? In a US Federal Drug Conspiracy Case, Ghost Dope is weight you are charged with, but that was never actually found or recovered. One can go their whole entire life and never get caught or tripped up, but in the USA, one can be charged for weight, based on the words of others - GHOST DOPE.
This second volume of Ghost Dope from Submerged celebrates his final escape from the Evil Empire of America and return to Europe - here are 20 tracks spanning from 1998 - 2019, including his very first drum n bass track ever written. New unreleased heaters alongside dubplates DJed around the globe, remastered for the modern era. DJ tested, crowd approved.
1. Submerged Ч This Dream Called Human Life 6:23
2. Submerged Ч Anger 6:46
3. Submerged Ч Arbiter 4:48
4. Submerged Ч I Write Your Name 4:30
5. Submerged Ч 102 7:06
6. Submerged Ч 105 (Silverblue) 7:46
7. Submerged Ч 106 6:36
8. Submerged Ч Turn Them Inside Out 4:01
9. Submerged Ч Dampfwalse 7:37
10. Submerged Ч Dampfwalse (feat. Hayleck) (Version) 7:43
11. Submerged x R8 Of Change Ч Q Tron 7:58
12. Submerged x Impulse Ч Fall With Me 7:21
13. Submerged x Firevapour Ч Lightning Field 5:02
14. Submerged Ч The Accounting 3:57
15. Submerged Ч The Reckoning Due 5:13
16. Submerged Ч Dub Two 8:20
17. Submerged, Flea Accela & Sub.tera Ч Bar Brawl 6:24
18. Submerged Ч Jackson Houses 7:12
19. Submerged Ч Webster Houses 8:09
20. Submerged Ч Bushwick Houses 5:09
Listen Online
.
Dead Link? (REPORT 1-5 Days) сообщить о ссылке на перезалив
Download for free music.