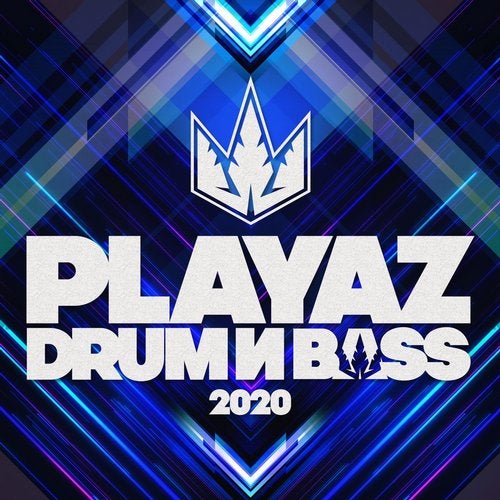 Style:
Drum and Bass, Jump Up
Year:
1/01/2021
HQ:
MP3 320kbps
Label:
Playaz Recordings
Cat:
PLAYAZDIGITAL016
Type:
Compilation
Playaz are rounding out this year with their first compilation for quite some time, and their 2020 roundup relies on a fairly small handful of long-term label stalwarts across twenty tracks. In this case, less is more and the likes of Annix, Taxman, DJ Hybrid and Tyke all come seriously correct in this compilation, their collective decades of experience really shining through. Taxman's 'You Can't See' is absurdly good, with wonderfully stuttering breaks which emerge from shimmering synth lines before cutting into a raucously stabbing bass hits, a proper rowdy collection of sounds which get right to the heart of the Playaz sound. Bristol trio The Sauce pop up on the label with several contributions, including 'Spooked', an eerie roller with choppiness right at its core - big stuff from the crew.
1. Annix Ч Head Shot 3:25
2. Taxman Ч CanТt You See 5:12
3. The Sauce Ч Spooked 4:25
4. Annix/Kanine Ч Jackpot (Annix Remix) 3:44
5. DJ Limited Ч The Elephant (VIP) 4:12
6. Annix Ч Boomerang 4:12
7. Tyke/Prestige/Daddy Earl Ч Mercury 3:45
8. Sub Zero/DJ Limited Ч CanТt Go to Sleep (VIP) 3:46
9. Annix/Simula Ч Darkness 3:29
10. The Sauce Ч Down Like This 4:27
11. Taxman Ч The Fever 4:50
12. Annix/Skantia Ч Clapper 5:01
13. Sub Zero/DJ Limited Ч Something Like This 4:52
14. Tyke/MC Nutcracka Ч Venus 3:44
15. Annix Ч Millionaire (2020 Remix) 3:46
16. Original Sin Ч Rewind 3:50
17. Taxman Ч Baby Baby 4:56
18. Annix Ч Behind Time 4:16
19. DJ Limited Ч You Got 3:54
20. Sub Zero/Roxi Yung Ч Missing Piece 4:32
21. Annix/K Motionz Ч Stutter 4:33
Listen Online
.
Dead Link? (REPORT 1-5 Days) сообщить о ссылке на перезалив
Download for free music.