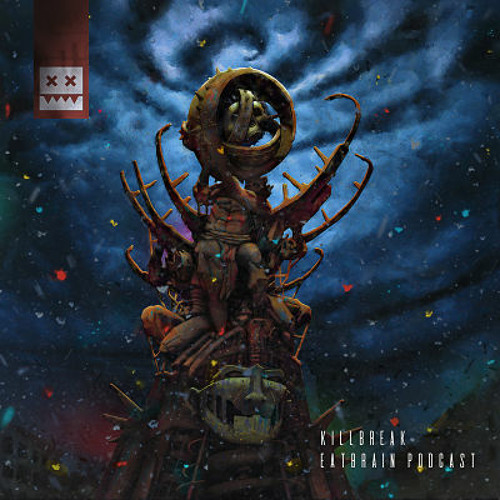 Style:
Neurofunk, Drum and Bass
Date:
1/01/2021
Zip:
140 Mb
HQ:
[mp3/320 kbps]127-й выпуск Ќейрофанк »тбрэйн подкаст. ¬ этот раз жирный нейрофанк от dnb проекта KillBreak! "олько лучшие драм энд бейс треки!
Tracklist
Konflict Ч Messiah (KillBreak 2020 Remix)
Magnetude Ч Trail of Tears Ч Eatbrain
Joe Ford Ч The End Ч Eatbrain
Gydra Ч Lava Run Ч Eatbrain
Breaker Ч Scorched Solace Ч Ohm Resistance
Buunshin Ч Cancelled Ч Vision
DJ Reality Ч Detroit Blues 2020 Remix Ч Guerilla Warfare
Sinistarr Ч Detroit Ч Hoover Sound
ChaseR Ч Stingray Ч Eatbrain
Magnetude Ч Banshee Ч Eatbrain
Hyper Ч Spoiled (Gigantor Remix) Ч Cyberpunk 2077
Spor Ч Count My Blessings Ч Sotto Voce
Agressor Bunx Ч Too Sensible Ч Eatbrain
Stakka, Skynet, Kemal, & Rob Data Ч Bios Fear Ч Underfire
KillBreak featuring KJ Sawka Ч Wipe Out Ч Renegade Hardware
Joe Ford Ч War March Ч Eatbrain
Telekinesis Ч Space Pirate Ч Eatbrain
Audio Ч Jibba Jabba (Agressor Bunx Remix) Ч Virus
Cod3x Ч Jungle Demon Ч Eatbrain
Teddy Killerz Ч Interference Ч BassRush
Current Value & M.V.R.K Ч Human Error Ч Vision
IMANU & Buunshin Ч Overwork Ч Mau5trap
Spor Ч In Rixa Ч Sotto Voce
Magnetude Ч Press Play featuring Julia Marks Ч Eatbrain
KillBreak & Foreign Beggars Ч Heavyweight Ч Eatbrain
Joe Ford & Shrike Ч Face Dancer Ч Eatbrain
The Burner Brothers featuring ASHFLO Ч Blue Ч Patrol The Skies
Listen Online
.
Dead Link? (REPORT 1-5 Days) сообщить о ссылке на перезалив
Download for free music.