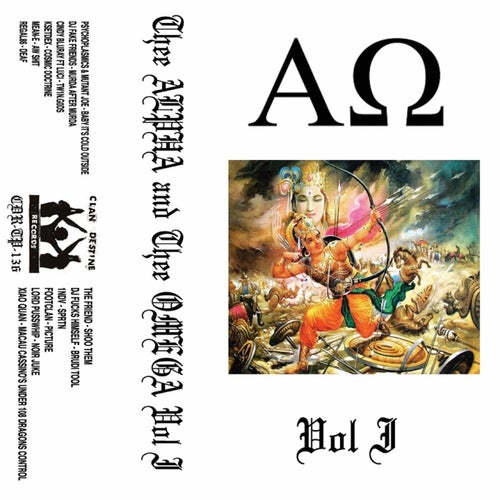 Style:
Jungle, Juke/Footwork, Ghetto Tech
Quality:
MP3 320 kbps
Date:
23/02/2021
Label:
Clan Destine Records
Cat:
CDRTP136
First in a series ov compilations with the best producers worldwide bringing booty shaking, big dick and clit energy juke, footwork, breaks, jungle, grime, ghetto tech, hip hop and phonk. With us on Vol I are Psychoplasmics, Mutant Joe, Lord Pusswhip, Cindy Bluray, Mean-E, KSETDEX, REGAL86, The Friend, 1NDV, Footclan, DJ Fucks Himself, DJ Fake Friends and XIAO QUAN. OMFG.
12 / 50:53
Psychoplasmics, MUTANT JOE - Baby It's Cold Outside 2:21
Dj Fake Friends - Murda After Murda 6:22
CINDY BLURAY, Luci - Tw1n G0ds 2:46
KSETDEX - Cosmic Doctrine 5:21
Mean-E - Aw Shit 5:19
Regal86 - Deaf 3:27
The Friend - Shoo Them 4:36
DJ FUCKS HIMSELF - Brudi Tool 6:06
1ndv - Sprtn 4:52
Footclan - Picture 4:15
Lord Pusswhip - Noir Juke 1:31
XIAO QUAN - Macau Cassino's Under 108 Dragons Control 4:05
Listen Online
.
Dead Link? (REPORT 1-5 Days) сообщить о ссылке на перезалив
Download for free music.