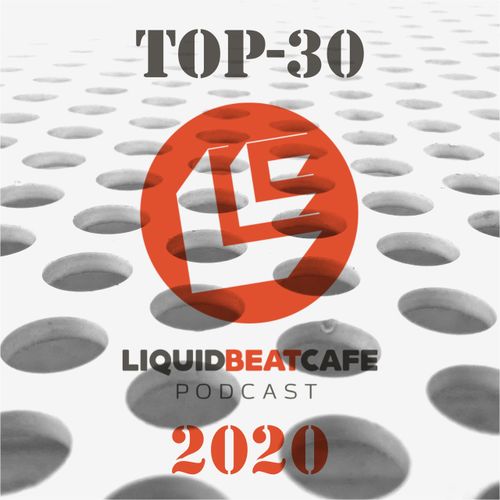 Style:
Drum and Bass, Liquid-D&B, Soulful-DnB
Date:
8/03/2021
Quality:
mp3.320kbps
Rar:
186 MB
«All Episodes LiquidBeatCafe»tracklist
Atlantic Connection - Something in My Soul [Liquid Lab]
Leniz - Reverie [Goldfat]
Satl - Just Words [The North Quarter]
Hyroglifics - Day By Day [1985 Music]
Redeyes - Outside [The North Quarter]
Paul SG - Airquotes [Soul Deep Exclusives]
Andy Skopes & Madcap - Coded [Utopia Music]
Mr Joseph, Illmatika & Sofi Mari - Perfect Summer [Liquid V]
Sub:liminal & HumaNature - Around The World [Fokuz]
Syncopix - Change My View [Syncopix]
Out Of Fuel - Wide Area [Soulvent]
Harland - Moon [Absys]
Blacklab - Early Birds [Soulvent]
Jolliffe - Just These Things (feat. Elisabeth Troy) [Guidance]
The Vanguard Project - Fist Full of Dollars [Fokuz]
El - Wolf [Dubplate Dread]
Promenad - Follow me (in the deep mix) (Deep Mix) [BNC Express]
Seba - Reflect [Secret Operations]
Keeno - Listen Close (feat. Telomic) [Hospital]
Arcatype - You Know [Computer Integrated Audio]
Zero T, Beta 2 - In My Head [Metalheadz]
Phaction & Charli Brix - Chemistry [Spearhead]
Brainwork - Our Time (Styke Remix) [Differential Recordings]
Submorphics - The Prize / Golden Roots (Interlude) (feat. T.R.A.C.) [The North Quarter]
Airshots - Can't Catch Me (feat. Ben Shemel) [Future Retro]
Tokyo Prose - Dust [Footnotes]
Toez - Soul Scratch [Smooth N Groove]
Loxy & Ink - Summer Braids (Resound Remix) [Architecture Recordings]
Peshay - Hitchhiker [Peshay Music]
Sorse - Clouds [Locked Concept]
Listen Online
.
Dead Link? (REPORT 1-5 Days) сообщить о ссылке на перезалив
Download for free music.