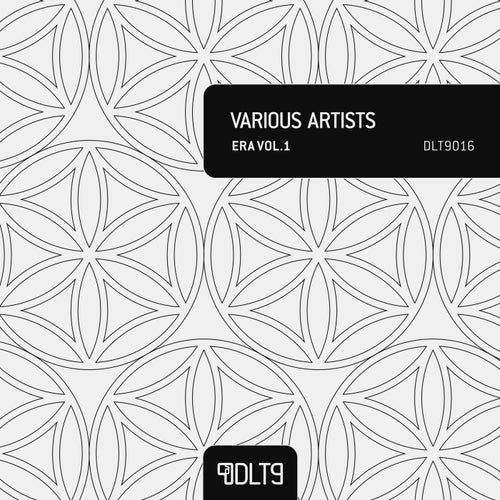 Style:
Drum and Bass, Deep D&B
Release:
19/03/2021
Quality:
MP3 320 kbps
Label:
DLT9
Cat#
DLT9016
tracks
9 / 41:33
Notequal - Neolith 4:12
Geostatic - Autonomy 4:04
Thread - To Attention 4:36
The Skeptics - Into a Groove 5:18
Subdue - Lesion 4:36
Neurotoxin - Dope Weapon 4:32
Manuva - Instance 4:09
Koax - Exclusion 4:58
Absent - In My Head 5:11
Delta9 Recordings's sublabel DLT9 is proud to present the first edition of "Era", our new series dedicated in scouting the best new talents in the scene.
We begin the journey with Notequal's "Neolith", a furious showcase of style and grittyness by the Slovakian trio. We're so impressed by their effort the first time we had em on the label that having them back was just a natural process, you'll agree with us.
- Another name that has been creating waves recently is without a doubt Geostatic, already a familiar name for the Delta9 universe. In his tune "Autonomy" every sound completes the other like a well crafted jigsaw made of crispy transients and distorted basses.
Third track in Era is by Bristol prodigy Thread, the title "To Attention"is just an hint on the attention-grabbing attitude of the song. Deep, dark and moody are definetly adjectives that fits the tune perfectly.Keep this masterpiece in your folder for when it will be possible to unleash some tunage on humans, you will not be disappointed!
The Birmingham duo of The Skeptics debuts on DLT9 with their amazing "Into A Groove", a tune that goes well in a set as much as inside your headphones.
If you don't pay much attention you'll find yourself listening to this one on repeat, while your brain bounces between the complex yet perfectly placed bass hits.
Another producer who's slowly rising to the top is Subdue, glad to have him onboard with his deep and heavy "Lesion". The drop is rumored to have caused a new black hole in our galaxy, we cannot confirm nor deny this, it's up to you to find out.
- "Dope Weapon" is the debut song for the label for talented Portugues duo Neurotoxin; make no mistake about it, they came BIG for maximum impact.
Radio comunications are placed inbetween stabs, bass slap in your face and tightly crafted drums. BANGER ALERT MODE ON.
Mancunian producer Manuva make the first contribution to DLT9 with his stunning "Instance" in which each sound leads to the next one like waves in the sea.
The flow on this one makes it a special tune for your blends, try and let us know!
Koax's "Exclusion" is a footstomping monster in which the bass keeps on flowing while all the heavy drums leads you in a straight forward path keeping your feet busy. When we first heard the tune we were left with just a Wow expression on our faces.
- Last but not least we have the debut of Absent with his melancholic "In My Head", full of introspective elements but with a strong impact gaining more and more momentum as it gradually builds and crashes along its finely chiselled bassline and punching drums. Make sure to follow these amazing producers as they all will be making waves in the scene in the future!
Listen Online
.
Dead Link? (REPORT 1-5 Days) сообщить о ссылке на перезалив
Download for free music.