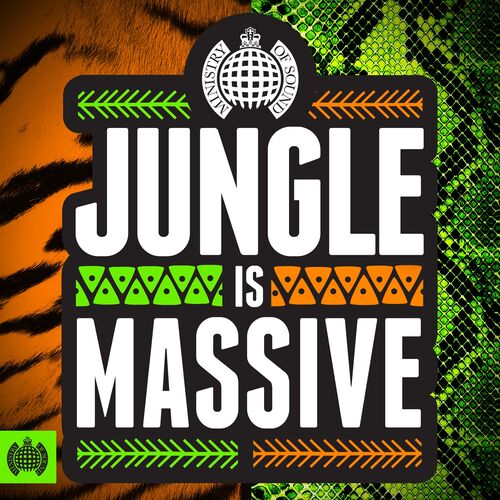 Release:
12/04/2021
Quality:
MP3 320 kbps
Label:
Ministry of Sound
Format:
Playlist (tracks)
Style:
Electronic, Jungle, Drum&Bass
tracks
45 / 4:11:04
Uk Apache, Shy FX Ч Original Nuttah 25 3:52
Roni Size Ч It's Jazzy 7:05
Dj Ss Ч The Lighter 4:24
M-Beat, General Levy Ч Incredible 4:30
Ray Keith Ч Chopper (Shy FX Remix) 6:05
Ganja Kru Ч Super Sharp Shooter 6:28
Wildchild Ч Renegade Master (Radio Edit) 4:00
DJ Zinc Ч 174 Trek 5:59
Fatboy Slim Ч Rockafeller Skank (Mulder's Urban Takeover Mix) 5:57
Luniz, Michael Marshall Ч I Got 5 On It 4:14
DJ Hype Ч Peace, Love and Unity feat MC Fats 5:43
Goldie Ч Terminator 4:15
Aphrodite, Micky Finn Ч Bad Ass ! 6:39
Dillinja Ч The Angels Fell 5:56
Wots My Code Ч Dubplate (Total Science Remix) 6:30
Adam F. Ч Circles 3:26
Roni Size, Reprazent Ч Brown Paper Bag 9:04
Alex Reece Ч Pulp Fiction 6:12
Origin Unknown Ч Valley of the Shadows 4:42
Q Project Ч Champion Sound (Total Science Hardcore Will Never Die Remix) 7:33
T.Power Ч Mutant Jazz (Rollers Instinct Remix) 6:32
Renegade Ч Terrorist (P.A. Mix) 6:11
DJ Hype Ч Roll The Beats (Inject The Bass Mix) 5:39
Andy C Ч Cool Down 6:14
DopeSkillz Ч 6 Million Ways 4:00
Deep Blue Ч The Helicopter Tune 5:15
Pascal Ч P-Funk Era 6:18
M Beat, Nazlyn Ч Sweet Love 3:59
Roni Size, Reprazent Ч Trust Me 6:27
Dillinja Ч Grimey 5:36
Adam F Ч Original Junglesound (Switch Mix) 5:04
Shimon, Andy C Ч Quest 6:07
Remarc Ч R.I.P. (DJ Hype Remix) 6:31
Aphrodite, Micky Finn Ч Drop Top Caddy 6:09
Marvellous Cain, Cutty Ranks Ч The HitMan 5:39
Congo Natty, Reggie Stepper, Super Cat, Conquering Lion Ч Code Red (94 Mix) 3:39
Leviticus Ч The Burial 4:08
DJ Rap Ч With You (Transmission Line Remix) 6:42
London's Most Wanted Ч Girls Dem Want It (Ed Solo Remix) 4:06
Dillinja Ч Muthafucka 5:49
Peshay Ч Psychosis 8:43
Tom & Jerry Ч Maximum Style (Lover To Lover) 4:06
Slipmatt Ч Breaking Free 5:43
Doc Scott Ч Tokyo Dawn 6:13
Splash Ч Babylon (Original Mix) 4:06
Listen Online
.
Dead Link? (REPORT 1-5 Days) сообщить о ссылке на перезалив
Download for free music.