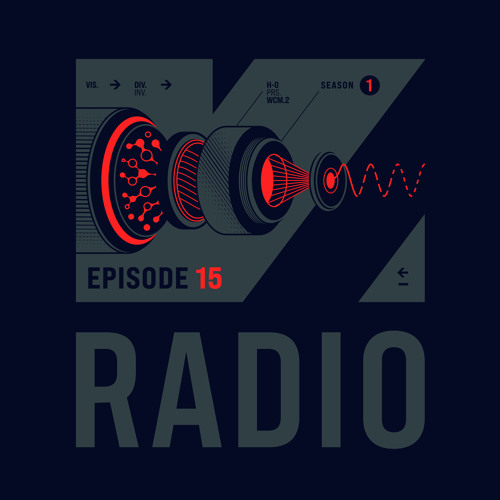 Styles
Drum and Bass, Future Beats, Wonky/Beats
Release
14/4/2021
Quality
MP3/192kbps
Rar
82 Mb
ЂAll Mixes (Link)ї
Ќа этой неделе: СIdleТ Phace и Buunshin, Neosignal 30 апрел€. ј также нова€ музыка от Sleepnet, Objectiv, Waeys & Levela и другихЕ Ќаслаждайтесь!
Tracklist
1. Empaths Ч Hope (Rise Up)(Telomic Remix)
2. Matt View & Seathasky Ч Scenes
3. In:Most Ч Pieces ft Dale May (PRSPKTV Bootleg)
4. Nocturnal Sunshine ft Ry X Ч Gravity (Calibre Remix)
5. Matt View Ч Summer With You
6. Mage Ч Kaleidoscope
7. NCT x Dualistic Ч Lost & Found
8. Random Movement Ч Show Me (ft Adrienne Richards)
9. Artificial Intelligence Ч Even Though
10. Echo Motion & Henry Ч Headspace
11. Indeep Ч Last Night A DJ Saved My Life (Aperio Bootleg)
12. Hiraeth Ч All This Time
13. Hybrid Minds Ч Meant To Be
14. Cosmic Sequence & Leniz Ч Reminisce (Leniz VIP)
15. Dbrief Ч Fire In Me
16. Command Strange Ч Origin
17. Cyber Posix & Valiant Emcee Ч Never Too Late (ft TRAC)
18. Satl Ч So Much Better
19. Technimatic Ч Lakota (ft A Little Sound)
20. Phaction Ч Obsession (ft Riya & Hugh Hardie)
21. Henry Ч Frozen
22. Enok & Colossus Ч Cupid & Psyche
23. Matt View Ч Moire
24. Twintone Ч What Lies Ahead (ft Anastasia)
25. Charlotte Haining Ч Daydreamer (LSB Remix)
26. Hiraeth & Critical Event Ч Hold On To Me
27. Dustkey & Petroll Ч Blowfire (Telomic Remix)
28. DJ Ransome & SynthForce Ч Tribal Warrior
29. Culture Shock Ч There For You (LSB Remix)
30. Unknown Artist Ч You Know How To
31. Document One Ч Run The Block
32. Metrik Ч Shadows
33. Voicians Ч Unbreakable
34. Metrik Ч Dying Light (ft ShockOne)
35. NCT x T & Sugah Ч Electrify
36. Metrik Ч Ex Machina
37. Grafix Ч Acid Generation
Listen Online
.
Dead Link? (REPORT 1-5 Days) сообщить о ссылке на перезалив
Download for free music.