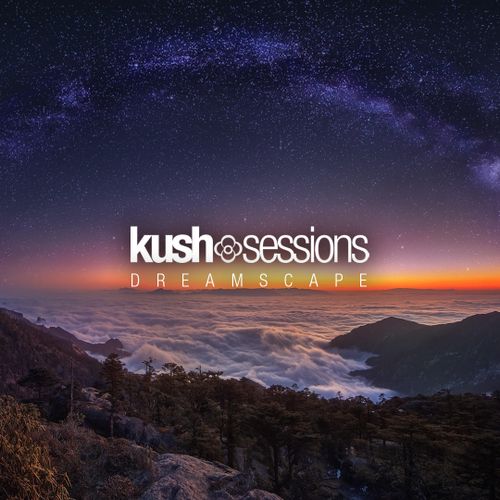 Style
Drum and Bass, Deep Liquid, Deep-DNB
Date
20.04.2021
Format
Mp3/192 kbps
Size
250 Mb
All Episodes (—качать все сеты)
#Kushsession Dreamscape Part IV - Mixed by Rossum. Welcome to the 4th part of the Dreamscape series. This time I've made an extra deep liquid mix specially for 4/20. Sit back, relax and let the deep tunes take you on a ride. Enjoy!
tracklist
01. M!NT Ч I Need Space
02. Bop & Subwave Ч Space Warp
03. Bop Ч Space 2 Breathe
04. Monika Ч Storm (Silence Groove Remix)
05. Linden, LM1 Ч Remember
06. Sublab Azeleh Ч Continuum
07. Othy Ч Tension
08. Sub:liminal & HumaNature Ч Alone
09. Matt View Ч Garden State
10. Ben Rolo, HD Ч Real Change
11. Changer Ч Certificate
12. Dan Guidance & Henry Ч The Journey Ahead
13. Aperio Ч Seattle Sunrise
14. Alpha Rhythm Ч Dunsworth
15. Aleyum Ч Memories In Motion
16. Alpie Ч Writing History (Colossus Bootleg)
17. Eleyum Ч Midnight In Seoul
18. Tycho Ч Awake (Ben Rolo Bootleg)
19. Phoenix & Caldera Ч Celeste
20. Edlan & Phil Tangent Ч Calling On You
21. HumaNature Ч Memories
22. Hiraeth Ч Find A Way
23. Othy Ч Under The Depths
24. Bcee Ч Little Bird (Monrroe Remix)
25. Sub:liminal Ч Memories Of A Guzheng
26. Minos Ч Mystery
27. Logistics Ч Still Life (ft Holly Drummond)
28. Pluton & Skyer Ч Cosmic Rain
29. Henry Ч Blind Faith
30. Telomic Ч Late Depth
31. Artsea Ч Discovery
32. Heft Ч Remembrance
33. Colossus Ч Houdini
34. Viewer Ч Dramatic Night
35. Secret Structures Ч December Sun
36. Macca & Loz Contreras ft Critical Event Ч See Me Now
37. Koda Ч Staying (Rafau Etamski Bootleg)
38. Bert H & Hiraeth Ч In The Rain
39. Seathasky Ч Tell Me Why
40. Seba Ч Painted Skies
41. Polaris Ч Eternal Conflict
42. Minor Forms & Kublai Ч Glides
43. Telomic Ч Rewired
44. Painted Skies Ч No Return
45. Mage Ч In Your Eyes
46. Dan Guidance & Alpha Rhythm Ч Reminiscent
47. Viewer Ч Winter Moon
48. Sub:liminal & Resurgence Ч Afraid
49. Luciano Ч Search Of Sunrise
50. Ambyion Ч Boundless
Listen Online
.
Dead Link? (REPORT 1-5 Days) сообщить о ссылке на перезалив
Download for free music.