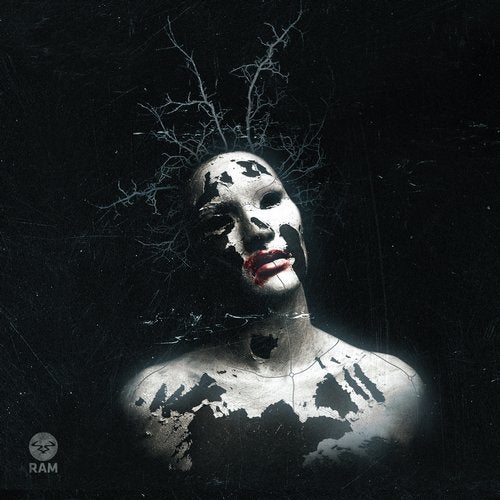 Style.
Drum and Bass, Neurofunk, Liquid DNB, Drumstep, Midtempo
Album date.
22.06.2015
Quality.
320kbps | MP3
Label.
RAM Records
Cat.
RAMMLP23D
June Miller
- Trace the very tendrils of drum & bass and you'll hit hardcore. Acid house's ugly little brother, its extremities resonated with a whole generation, boosting them with an energy and focus the dancefloor had never experienced before. Trace the very tendrils of June Miller and you'll hit a wholly different type of hardcore… But a very similar story.
A transcontinental duo, Mark McCann and Bart van Dijk met under bizarre circumstances. Mark ran a small independent record label in the UK, Bart played guitar in a Dutch hardcore punk band Deluge. Neither of them knew of each other's existence. One morning Mark received Deluge's album 'Spot In The Shadow'. Unsolicited, to this very day he still doesn't know who sent the CD to him. Pressing play, the band's uncompromising energy and attitude instantly inspired him. He picked up the phone and organised a UK tour. June Miller — Robots & Romans 5:35
June Miller — Chain Of Strength (Album Version) 3:43
June Miller — Slow Down 3:49
June Miller, Hannah Lux — We Are Not Human 3:41
June Miller — 地球での最後の夜 2:14
June Miller — Last Night On Earth 3:21
June Miller, Mefjus — Saus 4:50
June Miller — Brace 3:43
June Miller — Bad Brains 4:06
June Miller, Virus Syndicate — Stormtrooper 3:43
June Miller, Stella — Περαιτέρω Φαίνεται Για Πάντα 2:59
June Miller — Further Seems Forever 3:43
June Miller — Oblivious 4:31
June Miller, Anouk Visée, T & Sugah — Ups & Downs 4:11
June Miller, Mindmapper, Tiiu — Интерлюдия 6:01
Online
Dead Link? (REPORT 1-5 Days) сообщить о ссылке на перезалив
Скачать альбом.
Категории
Новинки Басс Музыки
Теги
Album
,
Ambient Dubstep
,
Bass
,
Bes
,
Big Beat
,
Breakbeat
,
Breakcore
,
Breaks
,
Brostep
,
Carnival
,
Chillstep
,
ChillTrap
,
Crossbreed
,
Cutworx
,
Darkside
,
Darkstep
,
Deathstep
,
Deep Drum and Bass
,
Deep Dubstep
,
DJ 007
,
DJ C-LeeN
,
Dj Gvozd
,
dj hornet
,
DJ Hype
,
DJ Profit
,
Drum and Bass
,
Drumfunk
,
Drumstep
,
Dub
,
Dubstep
,
Floyd The Barber
,
Frenchcore
,
Friction
,
Funky Breakbeat
,
Funky Breaks
,
Future Bass
,
Future Beats
,
Future Garage
,
Garage
,
Glitch Hop
,
Grime
,
Halfstep
,
Hard Dubstep
,
Hardcore
,
Hardstyle
,
In Beat We Trust
,
Industrial
,
Intelligent DNB
,
Intelligent Manners
,
Jump Up
,
Jungle
,
Lady Waks
,
Let It Roll
,
Liquid funk
,
London Elektricity
,
Master Stensor
,
Mechanical Pressure
,
Melodic Dubstep
,
Midtempo
,
Miss Mants
,
Moombahton
,
NELVER
,
Neurofunk
,
Neurohop
,
Noisia
,
Oldschool Drum and Bass
,
Oldschool Dubstep
,
Pirate Station
,
Progressive Breaks
,
Ragga Jungle
,
Record breaks
,
Reggae
,
Rene LaVice
,
Riddim
,
Rossum
,
Russian Drum and Bass
,
Sayruss
,
Skrillex
,
Soulful Drum and Bass
,
Speedcore
,
Take
,
Tearout
,
Techstep
,
TOP 100
,
Trap
,
Uk Garage
,
Uptempo
,
vocal drum and Bass
,
Vocal Dubstep
,
World Of Drum and Bass
,
брейкбит
,
брейкс
,
Глитч Хоп
,
Грайм
,
дабстеп
,
драм энд бейс
,
Пиратская Станция
,
Трэп
,
Хардкор
,
Хардстайл
Показать все теги