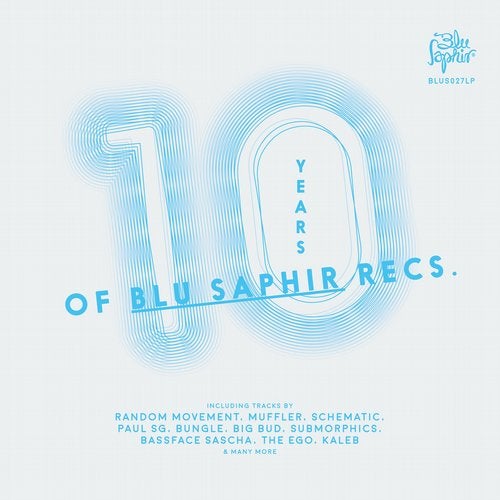 Style:
liquid funk, drum and bass, intelligent
Date:
8/05/2015
Quality:
mp3 320 kbps
Label:
Blu Saphir
Cat:
BLUS027LP
Tracklist
Х Contour Ч Synapse (Bungle Remix) 6:47
Х Jay Rome Ч Love Drunk (Ill-Esha Edit) 3:32
Х Kaleb & Contour Ч Straight Ahead 5:58
Х Submorphics Ч Revisions 6:54
Х Electrosoul System Ч Fun 5:40
Х Twintone & DJ-Rome Ч I Try (Muffler Remix) 5:52
Х Bassface Sascha Ч Sweetest Thang 6:12
Х Chino Ч Jade Sunrise 6:43
Х TheEgo, DJ Roots & Bungle Ч Conquest System 6:39
Х Soul Mozaics Ч Listen To Your Heart 6:05
Х Peyo & Cloud Nine Ч That's What You Do To Me (Random Movement Remix) 6:14
Х Drifta & Dean C Ч Sway (Technicolour Remix) 5:40
Х Implex Ч Surfing On A Rocket 6:20
Х Schematic Ч Switch 6:39
Х Derrick & Tonika Ч Medidance 5:46
Х Dinho MK3 Ч Another Place 5:04
Х Implex Ч Whiskey Bar 4:50
Х Paul SG Ч Casanova 6:04
Х Jebar & DK Foyer Ч Rhytual (Big Bud Remix) 7:40
Х Schematic Ч Too Much 5:35
Х Krot Ч Like A Circle 5:40
Х Muffler Ч Can You Feel 5:30
Х Kaleb Ч Dusty Blinds 6:40
Х Schematic Ч Roll With It 4:36
Х Maject Ч Breaking 4:35
Х Schematic Ч Free Me (Fox:Rox & Jay Rome Remix) 5:15
Х RoyGreen & Protone Ч Illusion 6:18
Х Vandera Ч Is It Real (Merce Remix) 5:57
Х VA Ч 10 Years Of Blu Saphir Mixed by Schematic 58:04
29 / 3:42:35
Can you believe how fast time flies? It seemed like only yesterday that Kaleb, Contour, Muffler, and label boss, Jay Rome (DJ Rome) were setting the footprints that would later become Blu Saphir Music Group. 2005 saw the release of Blu Saphir's first release on vinyl Ц Contour Ц Synapse b/w DJ Rome & Twintone Ц I try, followed by Kaleb's Straight Ahead and Hold My Love. Release number three would see Brazil's Bungle give a superb remix to Synapse, while Muffler brought the tech funk to I Try.
Following the success of the first handful of releases, Blu Saphir Music Group (2005) would go on to launch three sub-labels, Digital Blus (2007), Sync:Saphir (with Syncopix, 2009), and Blu Saphir LTD (2013), each with a unique mission in mind. Add to that an impressive roster of talent that includes both 'newcomers' and veterans alike from all corners of the globe Ц therein lies a recipe for greatness.
Flash Forward to 2015, and Blu Saphir is looking stronger than ever, hosting events for its decade anniversary in various locations of the world, while continuing to carry out its original mission statement.
The mix CD features 28 floor-moving tracks and one album mix by Schematic, designed to invigorate the listener in a soundscape journey from the early days to the present. Whether you're into liquid; deep, rolling bass; or technoid funk patterns, every taste is nicely represented.
Listen Online
.
Dead Link? (REPORT 1-5 Days) сообщить о ссылке на перезалив
Download for free music.