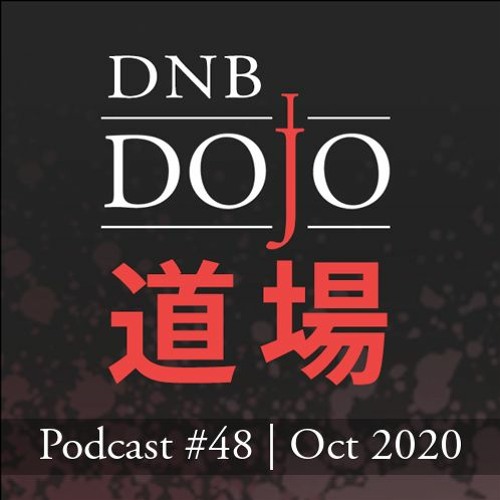 Style:
Drum and Bass
Date:
19/10/2020
HQ:
MP3 320 kbps
Rar:
207 Mb
Tracklist
Klinical - Blind Mosaics [Overview]
Modu - Gorgon Project [Addictive Behaviour]
Kiril - Hoovers Don't Judge, People Do [31]
Calibre & DRS - Living For [Signature]
Duoscience - John [Diskool]
Unknown - 2093 [Vibez 93]
Inflamers - Explain [DLT9]
Nemy - Always Think Negative [Counterpoint]
SD - Hatchet [Dispatch]
Semiotix - Overhaul [Tytanium Armour]
11th Hour - Recall [Circle Vision]
Hidden Tactics - Break All Circuits [Vision]
Timbali & Skarra Mucci - Zion Train (Jamie Bostron Remix) [Raider]
Drum Origins - Infinite Orbit (Leniz Remix) [Fokuz]
Tokyo Prose - Jacknife [Footnotes]
Goldie - Prism (Phase Remix) [Metalheadz]
Waeys - Mist [Critical]
Stranjah & Fox - Inya [Worst Behavior]
Calibre - Falls to You VIP [Signature]
Kumarachi - Become Dust [Delta9]
Dan Structure - Kingpin [Context]
Sam Binga & Hyroglifics - Bad (feat. Snowy) [Critical]
Aeon Waves - Anthropocene [Onset Audio]
Orbr - Arcade Racer [Orbr]
RNCBL - Pure Fetish [Jungle Pride]
Against Odds x Hewson x Jaise - Cylinder [Subplate]
Nesium - Coffee Drip [Locked Concept]
Sully - Swandive [Astrophonica]
Rainforest - Duality [BLDSMX]
Mindmapper & Silvahfonk - Fissure [Flexout]
Colossus - Ender [Colossus Music]
Nymfo - Forbidden Planet [Dispatch]
Finalfix - Tremors [Hanzom]
Draize - Ivy (feat. Kat James) [Drum Army]
Smote - Falling Down [Fokuz]
Emperor - These Days [UKF]
Arxiva - Apocryph [Fuck About]
Root For The Villain & Dubringer - Bad Connection [Onset Audio]
Technical Itch - TIDWL001-002 [Tech Itch]
Blockdata - Orch [Therapy Sessions]
Sonic Art & If-Read - Cloud Illusion (Stunna Remix) [Omni Music]
Muffler - Soul [Straight Up Breakbeat]
John Rolodex - The Rainmaker (feat. Khadija) [Metalheadz]
Montesco - Confinement [Skalator]
Konflict - The Beckoning [Kemal & Rob Data]
Counter Culture - Straight Dubbin [Tribe of Dub]
K3Bee - Solar [Omni Music]
Goldie vs Ulterior Motive - I Adore You (feat. Natalie Williams) (Total Science Remix) [Metalheadz]
Greekboy - Crazy Love [Omni Music]
Monika - Tuff and Rumble [SBK]
Piglet - Bottom Line [Strictly Deep DnB]
Tellus - Down River (Feat. Akuratyde) [Modern Conveniences]
Machinedrum & Sub Focus - 1000 Miles [Ninja Tune]
Outlier - Northern Lights [Resonance PR]
Earl Grey - Lessons Learnt [Inperspective]
Mystic State - Close Thirteen [Yuku]
The Green Man - Say Goodbye (Instrumental) [Beatalistics]
dgoHn - Monsoon Mercenary [Analogical Force]
Jaskin & Uneven - Ashes [None60]
Chris Inperspective - Cocoahead [Eloisa]
y2d - Before Nightfall [y2d]
Lakeway - City Nights [Diffrent]
Hex delivers 90 minutes of the latest D&B, with the latest episode marking 4 years of Dojo podcasts! New beats inside from Klinical, Muffler, John Rolodex, Calibre, Monika, dgoHn and many more.
Listen Online
.
Dead Link? (REPORT 1-5 Days) сообщить о ссылке на перезалив
Download for free music.
Категории
New Bass Releases.
Теги
3D Stas
,
Agressor Bunx
,
Album
,
Alex Wicked
,
APHRODITE
,
Audio
,
Bad Syntax
,
BCee
,
Bes
,
Black Sun Empire
,
Break
,
Bryan Gee
,
Calibre
,
Cam Lasky
,
Camo and Krooked
,
Code Pandorum
,
Command Strange
,
Conrad Subs
,
Counterstrike
,
Current Value
,
Cutworx
,
DC Breaks
,
Deekline
,
Derrick
,
Detach
,
Diplo
,
DJ C-LeeN
,
Dj Hornet
,
DJ Hype
,
DJ Profit
,
DLR
,
DRS
,
Drumsound and Bassline Smith
,
Duoscience
,
Ed Solo
,
Electrosoul System
,
ENEI
,
Enigma Dubz
,
Excision
,
Fabio
,
Floyd The Barber
,
Forbidden Society
,
Fred V
,
Friction
,
Furney
,
Goldie
,
Grafix
,
Greekboy
,
Grooverider
,
Gydra
,
Holly
,
HYBRID MINDS
,
Intelligent Manners
,
John B
,
Kasper
,
Keeno
,
L 33
,
Lady Waks
,
Let It Roll
,
London Elektricity
,
LOWRIDERZ
,
Mage
,
Mechanical Pressure
,
Mefjus
,
Metrik
,
Miss Mants
,
mSdoS
,
nCamargo
,
Need For Mirrors
,
NELVER
,
Neuropunk
,
Noisia
,
Ozma
,
Pirate Station
,
Prodigy
,
Random Movement
,
Rene LaVice
,
Rossum
,
Shade k
,
Shiny Radio
,
Signal
,
Skrillex
,
SkyLabCru
,
SPY
,
Stanton Warriors
,
STATE OF MIND
,
STUNNA
,
Surreal
,
Technimatic
,
Teddy Killerz
,
TeeBee
,
Tonika
,
TOP 100
,
Total Science
,
Truth
,
Under Break
,
Windom R
,
Yellow Claw
,
ZARDONIC
,
Zero T
Показать все теги