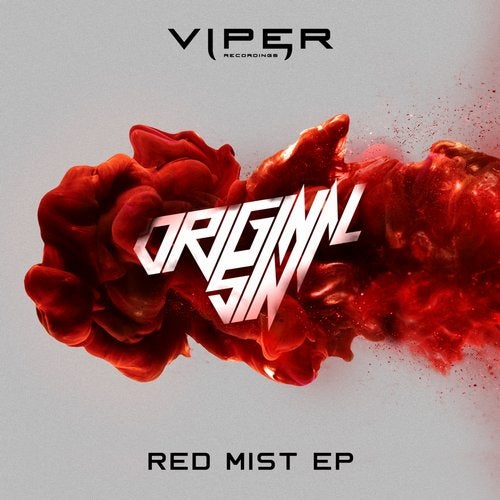 Style:
Drum and Bass, Neurofunk
Date:
14/10/2016
Quality:
MP3 320 kbps
Label:
Viper Recordings
Cat#
VPR095The man, the myth, the machine... Original Sin returns with some of his most agenda-setting pieces since Grow Your Wings. Now working with Viper, he's painting with some bright colours: "Expansions" has an early Sub Focus feel but with added amen bull charge and futuristic speedyway dynamics. "Red Mist" continues to curl the cutlass in all directions with its turbo hornets nest bass and cheeky funk on the fills while "Vandals" fires with the strength of a million military lasers. Finally "So Vivid" lets rip with a caustic bass texture that shreds the spectrum with an epic, metallic bassline from somewhere deep in the 23rd century. Don't leave us hanging Mr Sin.
- One of the most recognizable names in the jump-up scene for the past decade, Original Sin has paved a legendary career through his various aliases and releases on DJ Hype's legendary Playaz Recordings. Now making his debut release on Futurebound's Viper Recordings, Original Sin has returned with his diverse 4-track 'Red Mist EP', showcasing a new sound and evolution to his production.
• Original Sin - Expansions 4:30
• Original Sin - Red Mist 4:13
• Original Sin, Jaguar Skills, Ele - Vandals Back 4:19
• Original Sin - So Vivid 3:43
Listen Online
.
Download for free music.
Категории
New Bass Releases.
Теги
3D Stas
,
Agressor Bunx
,
Album
,
Alex Wicked
,
APHRODITE
,
Audio
,
Bad Syntax
,
BCee
,
Bes
,
Black Sun Empire
,
Break
,
Bryan Gee
,
Calibre
,
Cam Lasky
,
Camo and Krooked
,
Code Pandorum
,
Command Strange
,
Conrad Subs
,
Counterstrike
,
Current Value
,
Cutworx
,
DC Breaks
,
Deekline
,
Derrick
,
Detach
,
Diplo
,
DJ C-LeeN
,
Dj Hornet
,
DJ Hype
,
DJ Profit
,
DLR
,
DRS
,
Drumsound and Bassline Smith
,
Duoscience
,
Ed Solo
,
Electrosoul System
,
ENEI
,
Excision
,
Fabio
,
Floyd The Barber
,
Forbidden Society
,
Fred V
,
Friction
,
Furney
,
Goldie
,
Grafix
,
Greekboy
,
Grooverider
,
Gydra
,
Holly
,
HYBRID MINDS
,
Intelligent Manners
,
John B
,
Kasper
,
Keeno
,
L 33
,
Lady Waks
,
Let It Roll
,
London Elektricity
,
LOWRIDERZ
,
Mage
,
Mechanical Pressure
,
Mefjus
,
Metrik
,
Miss Mants
,
mSdoS
,
nCamargo
,
Need For Mirrors
,
NELVER
,
Neuropunk
,
Noisia
,
Ozma
,
Pirate Station
,
Pola and Bryson
,
Prodigy
,
Random Movement
,
Rene LaVice
,
Rossum
,
Shade k
,
Shiny Radio
,
Signal
,
Skrillex
,
SkyLabCru
,
SPY
,
Stanton Warriors
,
STATE OF MIND
,
STUNNA
,
Surreal
,
Technimatic
,
Teddy Killerz
,
TeeBee
,
Tonika
,
TOP 100
,
Total Science
,
Truth
,
Under Break
,
Windom R
,
Yellow Claw
,
ZARDONIC
,
Zero T
Показать все теги