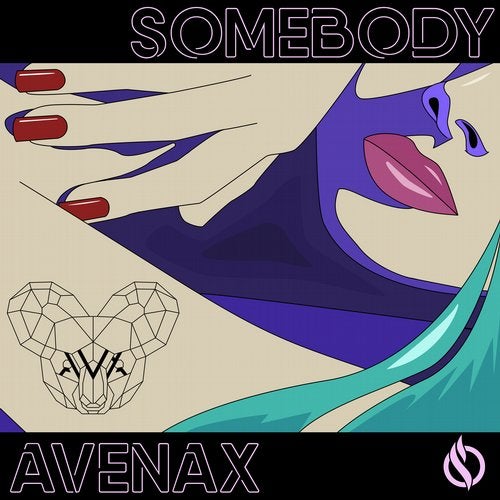 Style:
Drum and bass | Dubstep | Chillstep | House
Release date:
21/12/2018
Format:
MP3
Quality:
320 kbps
Label:
Ignescent
Cat:
IGNT038
For this brand new single release from Avenex entitled 'Somebody', Ignescent step forward as excitable hosts, bringing together a full host of official remixes in support. The original creation is led by it's awesome vocal line, packed full of harmonic expression and angelic tonality, which decends into a very original and colourful bass heavy breakdown. Amplift jumps into the first remix with a bag of energy as he twists the original vocal into a futuristic EDM expanse, with ARROY taking it a step further across an emotive 4x4 recreation. ChaseR then switches the script entirely across a very creative D&B overhaul, with Decent & Snapper rounding the project off stylishly through their heavyweight breakbeat reimagining. Avenax — Somebody (03:51)
Avenax — Somebody (Amplift remix) (04:38)
Avenax — Somebody (ARROY remix) (04:09)
Avenax — Somebody (ChaseR remix) (04:39)
Avenax — Somebody (ChaseR remix radio edit) (03:40)
Avenax — Somebody (Decent and Snapper remix) (03:34)
amazon
Представляем сингл от нашей Вокалистки Алёны Авенакс, и драм энд бейс ремиксы так же от своих ребят Чейзера Децента и Снаппера. Слушаем прекрасный релиз вышедший на отечественном лэйбле Игнесцент!
Dead Link? (REPORT 1-5 Days) сообщить о ссылке на перезалив
Скачать альбом.
Категории
Новинки Басс Музыки
Теги
Album
,
Bass
,
Big Beat
,
Breakbeat
,
Breaks
,
Brostep
,
Carnival
,
Crossbreed
,
Darkstep
,
Deathstep
,
Deep Dubstep
,
DJ C-LeeN
,
Dj Gvozd
,
Drum and Bass
,
Drumstep
,
Dubstep
,
Future Bass
,
Future Beats
,
Future Garage
,
Garage
,
Glitch Hop
,
Grime
,
Hardcore
,
Hardstyle
,
Intelligent DNB
,
Jump Up
,
Jungle
,
Lady Waks
,
Liquid funk
,
Melodic Dubstep
,
Midtempo
,
Moombahton
,
Neurofunk
,
Oldschool Drum and Bass
,
Pirate Station
,
Progressive Breaks
,
Riddim
,
Russian Drum and Bass
,
Soulful Drum and Bass
,
Techstep
,
TOP 100
,
Trap
,
Uk Garage
,
vocal drum and Bass
,
брейкбит
,
брейкс
,
дабстеп
,
драм энд бейс
,
Трэп
,
Хардкор
Показать все теги