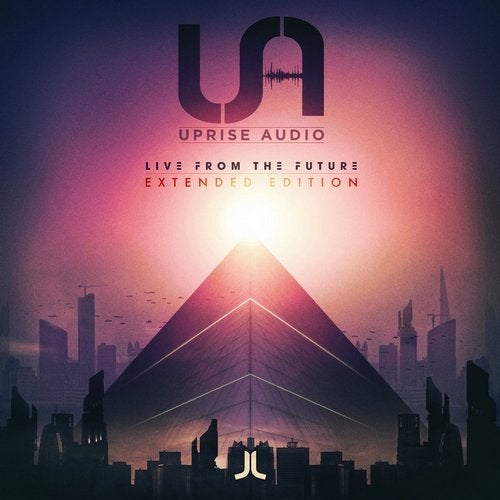 Style
Dubstep, Deep Dubstep
Released
7/04/2014
Format
MP3,320kbps
Label
Uprise Audio
Cat
UALP002
Type
CompilationEddy Seven, Joe Raygun — "Live from the Future (VIP) (Live)" 5:26
Wayfarer — "Reflections (Live)" 5:08
Stealth, Altair — "Lost Highway (Live)" 4:17
Eddy Seven, Youngsta — "Masai Mara (Live)" 6:31
Asylum — "Zero Gravity (Live)" 5:06
Chewie, Mykal Rose — "Silver & Gold (Live)" 5:57
Taiko — "Spray Can (Live)" 5:03
Klax — "Link to the Past (Live)" 7:26
Dubtek — "Kuiper Belt (Live)" 5:32
Dubtek, Eddy Seven — "Stratosfear (Live)" 6:02
Eddy Seven — "Walter White (Live)" 6:27
Nanobyte, Mary Lambert — "Part of Life (Live)" 6:55
Eddy Seven, VisionZ, Jodie — "Karma (Live)" 5:36
Chewie — "Isolation (Live)" 6:06
Indiji — "Machine Dread (Live)" 5:40
LSN — "Diyumi (Live)" 4:19
16 / 1:31:30
amazon
Review: Following an impeccable launch with a series of unavoidable singles, Seven's Uprise imprint consolidates its reputation and hugely broadens its scope with this far-reaching compilation. Tickling every possible corner of bass music's expansive underbelly, across the album we're treated to an array of vibes that stretch from slo-mo percussive cosmic bass (Wayfarer's "Reflections") to fractured, juddering beat experimentalism (Taiko's "Spray Can") Every track is a highlight but be sure to check out Truth's immensely demonic take on "Walter White" and the techno-minded riff aggression on Klax's "Link To The Past". Welcome to the future.
Dead Link? (REPORT 1-5 Days) сообщить о ссылке на перезалив
Download for free music.