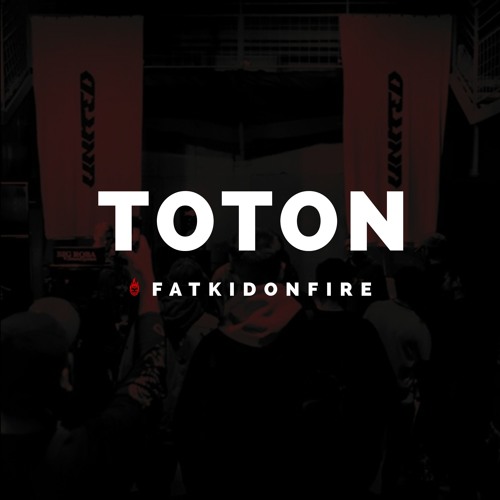 Genre
Deep-Dubstep / Dubstep
Rar
181 Mb
Format/Quality
[mp3 320 kbps]
Tracklist
1. Somah & Nova − Heart Sprint
2. Qant − Malevolent Chime
3. SBK ft. Quasar − Lead Dem Pace
4. Oxossi − Build
5. Alienmade − Sound Business
6. Rapture 4D − Kosmos Redshift
7. Somah − Night Drive
8. Spacejail − Psycho
9. Subtle Mind − Omerta
10. Tik & Borrow − Tangarine (Cartridge remix)
11. Sebalo − Troubled Space
12. Cartridge − Like Gold
13. Bengal Sound − Coroners
14. Glume & Phossa − Ruins
15. City1 − The Deepest
16. Hypho − Kevin
17. Kryo − Coop
18. Quasar − Oops
19. Roklem − Forged
20. Scarz − Saucer Dub (RDG remix)
21. MiKrodot − More Life
22. Hebbe − 3 Tabs
23. Khanum − Tectonic Shift
24. Khabs − Belligerent
25. Head Space − North West
26. Major Oak − Streets
27. Zygos − Sick as a Dog
28. Bengal Sound − Young Skeleton
29. Dotworks − Earthquake
30. ML − Murdah [dub]
31. Muttley − Sokodu
32. Oddkut − Limit [dub]
33. Ourman − Double Vision
34. Zha − Floating
35. Lampa − Sensei To Dem [dub]
36. Retina − Slip Upz
37. Drone − Been This Way
38. Saule − Baro
39. Kotei − ICHI (Glume & Phossa remix)
40. SBK − 3 Million Stones
41. Roklem & Sebalo − New Frontiers
42. Saule − Zeroes
43. Sir Hiss ft. Lemzly Dale − Haunter
Online
Reaching out to Ttotton and the united gang for this one. It's been a while since someone's hit us up for a guest mix, and this is only the second time someone inside Russia's borders have recorded something for us. This one's full of heaters - so get to know @ttotton and his crew!
"toton is a DJ, promoter and designer from Moscow. Working alongside other Moscow-based artists like Moscow Legend, Oddkut, Big Alf and many others, UNITED is a collaboration of musicians, DJs and promoters who've built a following around regular dances influenced by UK bass music. Watch for the label dropping next month..."
Dead Link? (REPORT 1-5 Days) сообщить о ссылке на перезалив
Скачать альбом.
Категории
Новинки Басс Музыки
Теги
Album
,
Ambient Dubstep
,
Bass
,
Bes
,
Big Beat
,
Breakbeat
,
Breakcore
,
Breaks
,
Brostep
,
Carnival
,
Chillstep
,
ChillTrap
,
Crossbreed
,
Cutworx
,
Darkside
,
Darkstep
,
Deathstep
,
Deep Drum and Bass
,
Deep Dubstep
,
Diplo
,
DJ 007
,
DJ C-LeeN
,
Dj Gvozd
,
DJ Hype
,
DJ Profit
,
Drum and Bass
,
Drumfunk
,
Drumstep
,
Dub
,
Dubstep
,
Frenchcore
,
Friction
,
Funky Breakbeat
,
Funky Breaks
,
Future Bass
,
Future Beats
,
Garage
,
Glitch Hop
,
Grime
,
Halfstep
,
Hard Dubstep
,
Hardcore
,
Hardstyle
,
In Beat We Trust
,
Industrial
,
Intelligent DNB
,
Intelligent Manners
,
Juke
,
Jump Up
,
Jungle
,
Lady Waks
,
Let It Roll
,
Liquid funk
,
London Elektricity
,
Master Stensor
,
Melodic Dubstep
,
Midtempo
,
Miss Mants
,
Moombahton
,
NELVER
,
Neurofunk
,
Neurohop
,
Noisia
,
Oldschool Drum and Bass
,
Oldschool Dubstep
,
Pirate Station
,
Prodigy
,
Progressive Breaks
,
Ragga Jungle
,
Record breaks
,
Reggae
,
Rene LaVice
,
Riddim
,
Rossum
,
Russian Drum and Bass
,
Skrillex
,
Soulful Drum and Bass
,
Speedcore
,
STUNNA
,
Take
,
Tearout
,
Techstep
,
TOP 100
,
Trap
,
Trip-hop
,
Uk Garage
,
Uptempo
,
vocal drum and Bass
,
Vocal Dubstep
,
World Of Drum and Bass
,
ZARDONIC
,
Глитч Хоп
,
Пиратская Станция
,
Трэп
,
Хардкор
,
Хардстайл
,
брейкбит
,
брейкс
,
дабстеп
,
драм энд бейс
Показать все теги