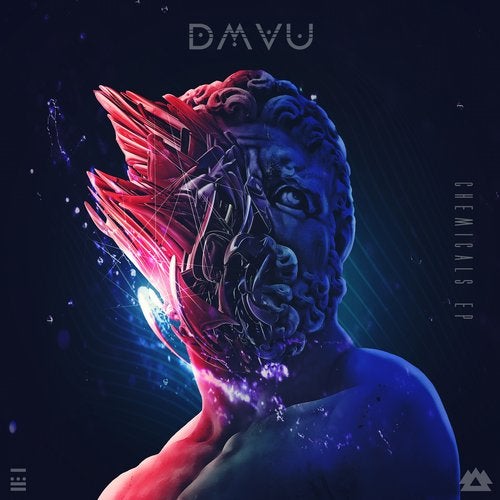 Style:
Trap / Dubstep / Deep Dubstep / Midtempo
Date:
4/09/2020
Quality:
MP3 320 kbps
Label:
Wakaan
Cat#
WAK113AWAKAAN will follow up DMVU's single "Chemicals" with his seven-track EP of the same title on September 4th. Just a couple of months on from the success of this banger, the Colorado based producer brings further creativity to the table with this collection. He explains: "When I was writing these tracks, I had been in a creative rut for a while. I had just got off a tour with Dirt Monkey and kind of felt like all my energy had been depleted. I knew I wanted to write something heavy and glitchy but I just wasn't really able to get into the swing of things.
One day I just kind of started sampling obscure things, like fax machines, telephones, dolphins (lol) and doing a lot of crazy processing on all of it. All of a sudden I had an amalgamation of sounds that just seemed kind of over-the-top. After some fine-tuning I started putting them over these really slow drums I had been making and low and behold, the "Chemicals" EP came into fruition. I got to test them all on the tour I did after that and people were very receptive. I'm glad some distorted 808s and seal noises get the kids as hype as I get." Moving through the distorted, guttural selections on 'Break It,' you are met by the booming thumps 'Digitoxin,' which neatly leads into the EP's memorable title track. Expect robotic jerks and stammers with 'Computer Beats,' whilst 'Fire and Earth' goes in slower with dub undertones. 'Blastin' features further unique sampling and tempo switches, before 'Up in Discussion' cements DMVU's bold sonic manipulation with slick vocals and punchy percussion.
• DMVU - Break It 4:01
• DMVU - Digitoxin 4:37
• DMVU - Chemicals 4:22
• DMVU - Computer Beats 3:25
• DMVU - Fire and Earth 3:04
• DMVU - Blastin 3:45
• DMVU - Up in Discussion 4:28
7 / 27:42
Dead Link? (REPORT 1-5 Days) сообщить о ссылке на перезалив
Listen Online
.
Скачать альбом.
Категории
Новинки Басс Музыки
Теги
3D Stas
,
Agressor Bunx
,
Album
,
Alex Wicked
,
APHRODITE
,
Audio
,
Bad Syntax
,
BCee
,
Bes
,
Black Sun Empire
,
Break
,
Bryan Gee
,
Calibre
,
Cam Lasky
,
Camo and Krooked
,
Code Pandorum
,
Command Strange
,
Conrad Subs
,
Counterstrike
,
Current Value
,
Cutworx
,
DAVIP
,
DC Breaks
,
Deekline
,
Derrick
,
Detach
,
Diplo
,
DJ C-LeeN
,
Dj Hornet
,
DJ Hype
,
DJ Profit
,
DLR
,
DRS
,
Drumsound and Bassline Smith
,
Duoscience
,
Ed Solo
,
Electrosoul System
,
ENEI
,
Enigma Dubz
,
Excision
,
Fabio
,
Floyd The Barber
,
Forbidden Society
,
Fred V
,
Friction
,
Furney
,
Gancher and Ruin
,
Grafix
,
Greekboy
,
Grooverider
,
Gydra
,
HYBRID MINDS
,
Intelligent Manners
,
John B
,
Kasper
,
Keeno
,
Krewella
,
L 33
,
Lady Waks
,
Let It Roll
,
London Elektricity
,
LOWRIDERZ
,
Mage
,
Mechanical Pressure
,
Mefjus
,
Metrik
,
Miss Mants
,
mSdoS
,
Mutantbreakz
,
nCamargo
,
Need For Mirrors
,
NELVER
,
Neuropunk
,
Noisia
,
Ozma
,
Pirate Station
,
Prodigy
,
Random Movement
,
Rene LaVice
,
Rossum
,
Shade k
,
Shiny Radio
,
Signal
,
Skrillex
,
SkyLabCru
,
SPY
,
Stanton Warriors
,
STATE OF MIND
,
STUNNA
,
Surreal
,
Technimatic
,
Teddy Killerz
,
TeeBee
,
Tonika
,
TOP 100
,
Truth
,
Under Break
,
Windom R
,
Yellow Claw
,
ZARDONIC
Показать все теги