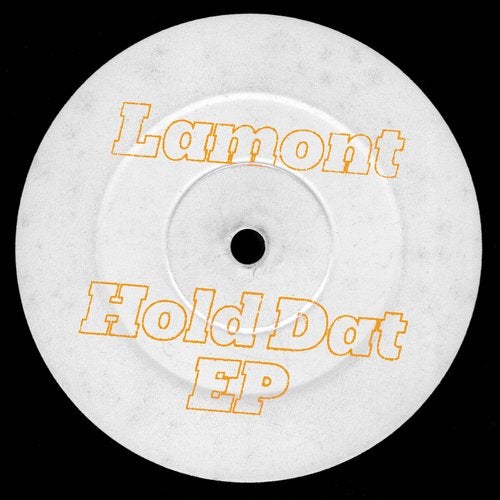 Style:
Dubstep, Deep-Dubstep
Date:
11/09/2020
Quality:
MP3 320 kbps
Label:
Tectonic
Cat#
TEC111It's always a thrill to unearth a brand new selection from the Tectonic team, who here have got busy delivering a spicy new four track collection from the unstoppable Lamont, who most certainly doesn't disappoint us. We kick off with the title track 'Hold Dat', an industrial post-dubstep warbler, infused with unpredictable drum slaps and lush sub designs below to bring us a truly original intro. From here we take a more rhythmic route as 'Push' delivers an eerie combination of metallic percussion and haunted vocal sampling, before the post funky tom pushes of 'Brain' switches the vibe completely. Finally, the moody half-time drum slams of 'Open Letter' brings the EP to a close, having showcased an incredibly wide-range of electronic music themes. Awesome!
1. Lamont - Hold Dat 5:51
2. Lamont - Push 4:00
3. Lamont - Brain 5:14
4. Lamont - Open Letter 3:56
Listen Online
.
Download for free music.
Категории
New Bass Releases.
Теги
3D Stas
,
Agressor Bunx
,
Album
,
Alex Wicked
,
APHRODITE
,
Audio
,
Bad Syntax
,
BCee
,
Bes
,
Black Sun Empire
,
Break
,
Bryan Gee
,
Calibre
,
Cam Lasky
,
Camo and Krooked
,
Code Pandorum
,
Command Strange
,
Conrad Subs
,
Counterstrike
,
Current Value
,
Cutworx
,
DC Breaks
,
Deekline
,
Derrick
,
Detach
,
Diplo
,
DJ C-LeeN
,
Dj Hornet
,
DJ Hype
,
DJ Profit
,
DLR
,
DRS
,
Drumsound and Bassline Smith
,
Duoscience
,
Ed Solo
,
Electrosoul System
,
ENEI
,
Excision
,
Fabio
,
Floyd The Barber
,
Forbidden Society
,
Fred V
,
Friction
,
Furney
,
Goldie
,
Grafix
,
Greekboy
,
Grooverider
,
Gydra
,
Holly
,
HYBRID MINDS
,
Intelligent Manners
,
John B
,
Kasper
,
Keeno
,
L 33
,
Lady Waks
,
Let It Roll
,
London Elektricity
,
LOWRIDERZ
,
Mage
,
Mechanical Pressure
,
Mefjus
,
Metrik
,
Miss Mants
,
mSdoS
,
Mutantbreakz
,
nCamargo
,
Need For Mirrors
,
NELVER
,
Neuropunk
,
Noisia
,
Ozma
,
Pirate Station
,
Pola and Bryson
,
Prodigy
,
Random Movement
,
Rene LaVice
,
Rossum
,
Shade k
,
Shiny Radio
,
Signal
,
Skrillex
,
SkyLabCru
,
SPY
,
Stanton Warriors
,
STATE OF MIND
,
STUNNA
,
Surreal
,
Technimatic
,
Teddy Killerz
,
TeeBee
,
Tonika
,
TOP 100
,
Truth
,
Under Break
,
Windom R
,
Yellow Claw
,
ZARDONIC
,
Zero T
Показать все теги