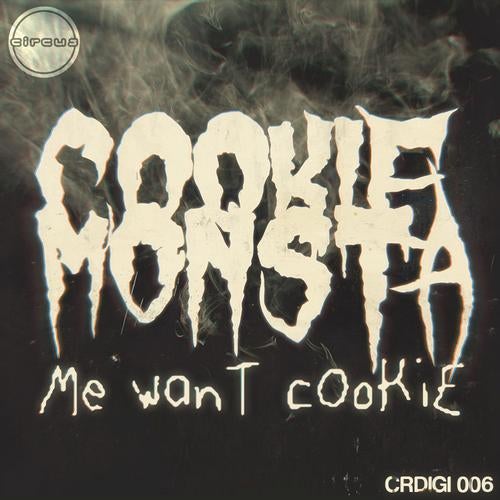 Style:
Dubstep, Robostep
Date:
16/05/2011
Quality:
MP3 320 kbps
Label:
Circus
Cat#
CRDIGI006The Circus performer and compadre of Flux Pavilion and Doctor P steps up with an ear-crushing, stomach-flipping four track EP of epic proportions. Expect smashing mid-range mayhem, with screeching synths and wobbly basslines in abundance. The title track has a cartoon-like feel, with the growling vocal screaming "me want cookie" over vertiginous bass wobbles. "Frontline" juxtaposes "Sweetshop" style screams over throbbing, taught synths reminiscent of Noisia's "Stigma" before "You Can Do It" takes over, with its aggressive punch and kick tactics. Final track "R0807 D06" draws it all together with a series of robotic shudders, percussive hisses and ear-splitting rumbles.
• Cookie Monsta - Frontline 3:52
• Cookie Monsta - Me Want Cookie 3:40
• Cookie Monsta - R0807 D06 3:38
• Cookie Monsta - You Can Do It 3:22
Listen Online
.
Download for free music.
Категории
New Bass Releases.
Теги
3D Stas
,
Agressor Bunx
,
Album
,
Alex Wicked
,
APHRODITE
,
Audio
,
Bad Syntax
,
BCee
,
Bes
,
Black Sun Empire
,
Break
,
Bryan Gee
,
Calibre
,
Cam Lasky
,
Camo and Krooked
,
Code Pandorum
,
Command Strange
,
Conrad Subs
,
Counterstrike
,
Current Value
,
Cutworx
,
DC Breaks
,
Deekline
,
Derrick
,
Detach
,
Diplo
,
DJ C-LeeN
,
Dj Hornet
,
DJ Hype
,
DJ Profit
,
DLR
,
DRS
,
Drumsound and Bassline Smith
,
Duoscience
,
Ed Solo
,
Electrosoul System
,
ENEI
,
Excision
,
Fabio
,
Floyd The Barber
,
Forbidden Society
,
Fred V
,
Friction
,
Furney
,
Goldie
,
Grafix
,
Greekboy
,
Grooverider
,
Gydra
,
Holly
,
HYBRID MINDS
,
Intelligent Manners
,
John B
,
Kasper
,
Keeno
,
L 33
,
Lady Waks
,
Let It Roll
,
London Elektricity
,
LOWRIDERZ
,
Mage
,
Mechanical Pressure
,
Mefjus
,
Metrik
,
Miss Mants
,
mSdoS
,
Mutantbreakz
,
nCamargo
,
Need For Mirrors
,
NELVER
,
Neuropunk
,
Noisia
,
Ozma
,
Pirate Station
,
Pola and Bryson
,
Prodigy
,
Random Movement
,
Rene LaVice
,
Rossum
,
Shade k
,
Shiny Radio
,
Signal
,
Skrillex
,
SkyLabCru
,
SPY
,
Stanton Warriors
,
STATE OF MIND
,
STUNNA
,
Surreal
,
Technimatic
,
Teddy Killerz
,
TeeBee
,
Tonika
,
TOP 100
,
Truth
,
Under Break
,
Windom R
,
Yellow Claw
,
ZARDONIC
,
Zero T
Показать все теги