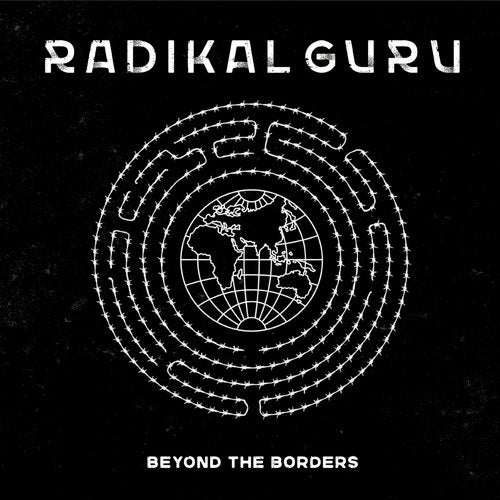 Music:
Dubstep, Deep Dubstep, Dub, Reggae
Quality:
MP3 320 kbps
Date:
14/11/2020
Label:
Moonshine Recordings
Cat:
MSLP012• Radikal Guru & Vale - Riddim 1 4:45
• Marina P & Radikal Guru - Do The Right Thing 5:17
• Radikal Guru & Tenor Youthman - Radical 3:58
• Radikal Guru & Troy Berkley - Higher Frequency 4:27
• Radikal Guru - Melody Dub 4:31
• Radikal Guru & Junior Dread - Together We Shall Overcome 4:06
• Radikal Guru & B - Beyond The Borders 5:02
• Radikal Guru - Ready Fi War 4:37
• Radikal Guru & Lady Skavya - Lost And Found 4:01
• Radikal Guru - The Dreamer 5:12
10 / 45:51
Four years on since his last LP, Moonshine Recordings spearhead Radikal Guru returns with this Beyond The Borders album! Packing collaborations with the likes of Marina P, India's Lady Skavia, fellow Moonshine artist Baptiste to Vale and Lion Posse Soundsystem Tenor Youthman, a solo-wise Guru sends in a sweetly devilish instrumental in "Melody Dub" - that goes lengths to collide the sounds of Crystal Castles with something you might expect from Mala - next to some resonating skittering riddims in "Ready Fi War". 'We are all refugees' sing the lyrics of the title-track amidst suggestive themes of jungle warfare and funky drummer breaks alongside the industrial-tinges of a jazz-laced "Riddim 1". With further collaborations coming from vocals talents like Junior Dread in the slowed-down dub-wisdom of "Together We Shall Overcome" to the freewheeling spoken word of Troy Berkley in "Higher Frequency", Radikal Guru adds yet more heavy weight digital dub to a new soundsystem culture that's ready and waiting.
Listen Online
.
Dead Link? (REPORT 1-5 Days) сообщить о ссылке на перезалив
Download for free music.
Категории
New Bass Releases.
Теги
3D Stas
,
Agressor Bunx
,
Album
,
Alex Wicked
,
APHRODITE
,
Bad Syntax
,
BCee
,
Bes
,
Black Sun Empire
,
Break
,
Bryan Gee
,
Calibre
,
Cam Lasky
,
Camo and Krooked
,
Chase and Status
,
Code Pandorum
,
Command Strange
,
Conrad Subs
,
Counterstrike
,
Current Value
,
Cutworx
,
DC Breaks
,
Deekline
,
Derrick
,
Detach
,
Diplo
,
DJ C-LeeN
,
Dj Hornet
,
DJ Hype
,
DJ Profit
,
DRS
,
Drumsound and Bassline Smith
,
Duoscience
,
Ed Solo
,
Electrosoul System
,
ENEI
,
Enigma Dubz
,
Excision
,
Fabio
,
Floyd The Barber
,
Forbidden Society
,
Fred V
,
Friction
,
Furney
,
Goldie
,
Grafix
,
Greekboy
,
Grooverider
,
Gydra
,
HYBRID MINDS
,
Intelligent Manners
,
John B
,
Kasper
,
Keeno
,
Krewella
,
L 33
,
Lady Waks
,
Let It Roll
,
London Elektricity
,
LOWRIDERZ
,
Mage
,
Mechanical Pressure
,
Mefjus
,
Metrik
,
Miss Mants
,
mSdoS
,
nCamargo
,
Need For Mirrors
,
NELVER
,
Neuropunk
,
Noisia
,
Ozma
,
Pirate Station
,
Pola and Bryson
,
Prodigy
,
Random Movement
,
Rene LaVice
,
Rossum
,
Shade k
,
Shiny Radio
,
Signal
,
Skrillex
,
SkyLabCru
,
SPY
,
Stanton Warriors
,
STATE OF MIND
,
STUNNA
,
Surreal
,
Technimatic
,
Teddy Killerz
,
TeeBee
,
Tonika
,
TOP 100
,
Total Science
,
Truth
,
Under Break
,
Windom R
,
Yellow Claw
,
ZARDONIC
,
Zero T
Показать все теги