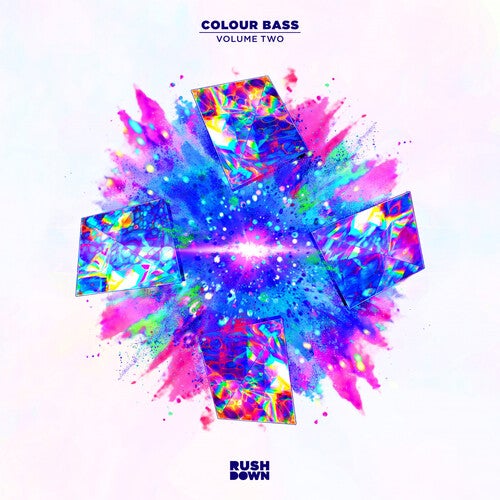 Style:
Dubstep, Future Riddim, Melodic Dubstep
Year:
18/12/2020
Quality:
320 kbps, MP3
Label:
Rushdown
Cat:
RSD085
Type:
CompilationVolume 2 contains 12 tracks showcasing the diversity and flexibility of each of our artists' take on colour bass / melodic riddim. We hope you enjoy!
Rushdown all-stars return for another trend-setting, end-of-year compilation full of colour and vibrance. 2020 hasn't been a great year for many things but it has seen a turn in the dubstep scene's acceptance of its melodic side and a rise in popularity for the sound we've been pushing in our small corner for years.
With artists like Ace Aura, Millennial Trash, Skybreak, Sharks, Nemesy, Blosso & more making moves onto some of the biggest dubstep labels this year, the future of dubstep looks more colourful than ever and we're proud to help make that happen!
•Chime - Bloom 3:00
•Similar Outskirts - Shockwave 3:51
•Millennial Trash - Mood Swings 3:34
•Kaval - Space Storm 4:01
•Blosso - Black Riddim 3:07
•Asteroid Afterparty - loading... 3:39
•Phazen, Skybreak - Dark Aether 4:10
•SXTH SNS - Molecular 2:38
•Crystallis - Dragon Fruit 3:34
•kittito, Paper Skies - Nebula 4:07
•DansDemand - Atlantis 4:04
•Datamosh - Broken System 2:56
12 / 42:36
Listen Online
.
Dead Link? (REPORT 1-5 Days) ñîîáùèòü î ññûëêå íà ïåðåçàëèâ
Download for free music.