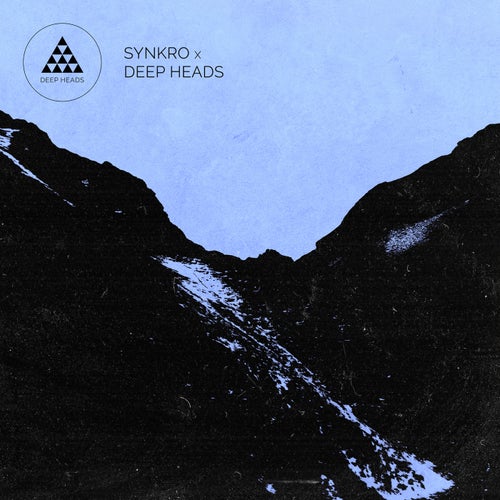 Style:
Dubstep, Deep-Dubstep, Garage
Release:
5/03/2021
Quality:
MP3 320 kbps
Label:
Deep Heads
Cat#
SYNKROXDEEPH1
Review
: Over the years, Synkro has become pretty synonymous with the more experimental side of dubstep music, often infusing numerous different elements of garage and techno into his sounds to create an incredible array of exciting rhythmic designs. This brand new album project is the perfect way to showcase what we mean, featuring 19 tracks of pure creative bliss. From the bouncing drum grooves of 'Get Down' and punching synth kicks of 'Angels', through to the dubwise delights of 'Dub Specialist, we see Synkro explore so many different avenues of sound with this project, it's a genuine pleasure to behold, and that's before we even get into the fantastic selection of remixes. For us, highlights include the stunning percussive mastery of 'Lost For Words', alongside the beautiful vocal edits of 'Tell Me' and introspective pad textures of 'If Only'. Incredible stuff.1. Synkro - Separate 6:24
2. Synkro - If Only 3:30
3. Synkro - Lost Love 5:17
4. Synkro - Wonder Why 4:49
5. Synkro - Rooted 5:09
6. Synkro - Wasting Time 5:17
7. Synkro - Tell Me 6:10
8. Synkro - Dub Specialist 5:17
9. Synkro - Connected 4:08
10. Synkro - Autumn 5:41
11. Synkro - Angels 5:38
12. Synkro - Get Down 6:30
13. Synkro - Don't Know 8:21
14. Synkro - Lost For Words 5:47
15. Synkro - Come With Me 5:39
16. Ash Walker feat. Zeb Samuels - Blue Veins (Synkro Remix) 5:55
17. Escapism Refuge feat. Charli Brix - Fly Away (Synkro Remix) 5:56
18. Lewis B - Dark Clouds (Synkro Remix) 4:25
19. DFRNT - Tripped (Synkro Remix) 6:38
Synkro is an artist of immense talent & stature. His release history dates back to 2007 with his first-ever record on Smokin' Session. The talented Manchester-based producer went on to release an impressive catalogue with the likes of Exit Records with his drum & bass offerings, Mindset records, a collection of more work on Smokin' Session & On The Edge, & then in more recent years, settling with some impressive output on the prestigious Apollo records. This collection of works explores many records released in the early part of his career on Smokin' Sessions, On The Edge Records, and Z Audio.
Also included are a selection of remixes.
Some fantastic recordings are presented and are a marvelous showcase of music from Synkro. Also included is the track 'Separate' that is on an older record that was previously unreleased until now. The track is signature Synkro goodness, made in the golden era of Dubstep. 2step beats dominate the track with a healthy serving of bass also at the forefront of the mix. Add in some masterfully arranged melodies and vocal chops and we have a Synkro track that is a pleasure to indulge in.
Listen Online
.
Dead Link? (REPORT 1-5 Days) сообщить о ссылке на перезалив
Download for free music.