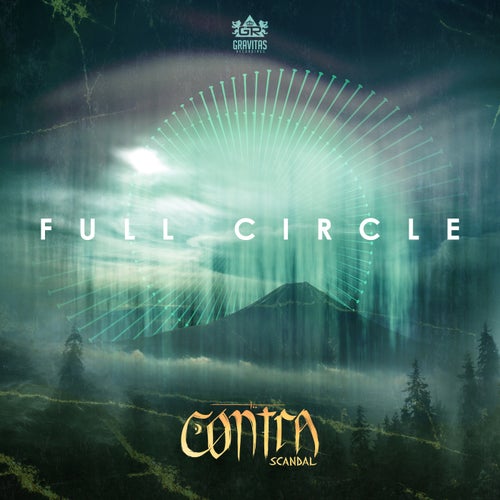 Style:
MidTechno, Trap, Halftime, Glitch Hop, Future Beats/Wonky, Dubstep
Release:
12/03/2021
Quality:
MP3 320 kbps
Label:
Gravitas Recordings
Cat#
GR159
tracklist
10 / 36:33
Contra Scandal - Immersion 2:49
Contra Scandal - Escapade 3:56
Contra Scandal - Mile High Livin' 3:48
Contra Scandal - A Calling 4:54
Contra Scandal - Snake Charmer 3:08
Contra Scandal, Spirah - Hard Way (feat. Spirah) 3:06
Contra Scandal - Full Circle 4:18
Contra Scandal - Rebel 4:07
Contra Scandal - The Remaining Light 3:00
Contra Scandal - Mile High Livin' (Morillo Remix) 3:33
As the COVID-19 pandemic has ushered producers into their home studios, Contra Scandal utilized quarantine to fully immerse himself in music. For six months, he dedicated his full mental capacity to create a collection of work that steers listeners through a rollercoaster of emotion. After meticulously crafting compositions that embody all his production styles and techniques from the past decade, he is now ready to debut his album, Full Circle, available via Gravitas Recordings. Behold the enthralling universe of Full Circle as his signature violin tethers melodic elements together to transport listeners to all corners of the globe.
Contra Scandal encourages listeners to elevate their mind and lose their fear as "Immersion" initiates powerful bass crescendos and liquid basslines. Venture onto a daring "Escapade" as mysterious strings lure travellers into a cavern of psychedelic oscillations. "Mile High Livin'" fondly reflects on the exuberant nightlife of Colorado, expressed through attention-grabbing hip hop vocals and versatile bass backdrops. Atmospheres slow down in "A Calling" as remote vocals illustrate Contra Scandal's experience growing up an only child in the Redwoods of Kings Mountain, California. Voyagers shortly encounter a "Snake Charmer," who forewarns those who attempt to harm him. Featuring Spirah's mesmerizing vocals, the two reflect on past faults, vowing to stay awake and learn the "Hard Way." For the title track, Contra Scandal brings passengers "Full Circle" through deep, dark, and dynamic low end. Resume the dusky path with "Rebel" as edgy instrumentation accompanies wanderers through a murky tunnel. Approaching "The Remaining Light," listeners near the final destination as warm auras welcome them home. Morillo presents an engaging epilogue with his "Mile High Livin'" remix, as cascading dubs and distant vocals bid adieu to the vigorous record.
Listen Online
.
Dead Link? (REPORT 1-5 Days) ñîîáùèòü î ññûëêå íà ïåðåçàëèâ
Download for free music.