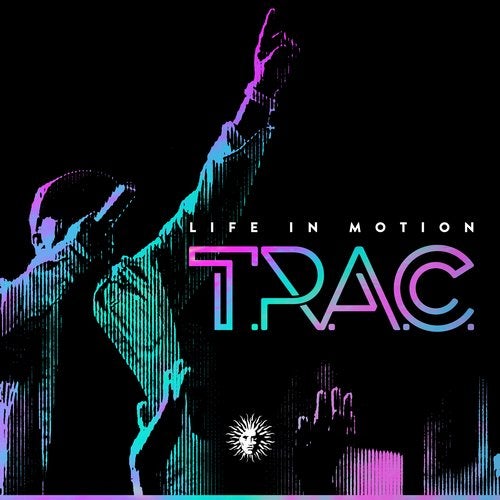 Style:
Drum & Bass, Hip-Hop
Release date:
08-12-2017
Quality:
mp3/320 kbps +[Flac/Lossless]
Label
V Recordings
Cat
PLV086
Type
Album
Tracklist.
01. T.R.A.C. - Glimmer Of Light (Feat. Raw Q) (05:40)
02. T.R.A.C. - Step Tune (Feat. Adrienne Richards & Random Movement) (05:18)
03. T.R.A.C. - The Making Of (Feat. Atlantic Connection) (05:12)
04. T.R.A.C. - Life In Motion (Feat. Submorphics) (03:23)
05. T.R.A.C. - Roots For Culture (Feat. Bladerunner & David Boomah) (04:33)
06. T.R.A.C. - Higher Ground (Feat. Submorphics) (Lenzman Remix) (05:19)
07. T.R.A.C. - Invisible Sounds (Feat. Christina Tamayo & Level 2) (06:19)
08. T.R.A.C. - Blue (Feat. Calibre) (05:13)
09. T.R.A.C. - Roarganic Symphony (Feat. Unreal) (05:25)
10. T.R.A.C. - Bad Bonus (Feat. L-Side) (04:11)
11. T.R.A.C. - Welcome To The Stateside (Feat. Anthony Kasper & MC Astro) (05:37)
12. T.R.A.C. - The Avenue (Feat. Marc Mac & DJ I-Cue) (03:33)
13. T.R.A.C. - Late Night Connection (Feat. Serum & Dynamite MC) (04:54)
14. T.R.A.C. - Take The Reigns (Feat. Command Strange) (05:00)
15. T.R.A.C. - Pursuit (Feat. Paul SG & MC Conrad) (04:24)
Amazon, listen
descargar
When it comes to Hip Hop, New York is home to many great MC's and artists of all genres. Anyone who has ever visited the borough of Brooklyn will have seen its wide mix of cultures, ethnicities, and renowned musicians living within some of the most historic neighbourhoods in the world. Growing up within this melting pot has inspired the MC known as T.R.A.C. and as a result, he holds a deep burning ambition To Rule And Conquer the scene he is so immersed in.
Although his roots lie in NYC Hip Hop, T.R.A.C. is also a long-time lover of breakbeats at 174bpm, taking inspiration from Marc Mac, legend of 4 Hero and Reinforced fame, who would eventually produce his debut album on BBE Records. Building a loyal following over the past ten years, performing at Drum and Bass events all over North America, Canada and Europe, it was on one such occasion that he caught the attention of V Recordings head honcho Bryan Gee who instantly recognised his lyrical skills and the opportunity to unite that East Coast Hip Hop style with its distant cousin from across the pond, Drum and Bass.
A supreme lyricist, T.R.A.C.'s talents have seen him work with legendary producers such as Marc Mac and Lewis Parker. As a Drum and Bass MC, he's rocked stages with an ever growing list of A-class DJs such as LTJ Bukem, Roni Size, and Goldie (to name a few); and, is recognized internationally throughout his career in the genre as a premiere stateside born MC, with the roots of a talented Hip Hop artist.
Dead Link? (REPORT 1-5 Days) сообщить о ссылке на перезалив
Скачать альбом.
Категории
Новинки Басс Музыки
Теги
Album
,
Ambient Dubstep
,
Bass
,
Bes
,
Big Beat
,
Breakbeat
,
Breakcore
,
Breaks
,
Brostep
,
Carnival
,
Chillstep
,
ChillTrap
,
Crossbreed
,
Cutworx
,
Darkside
,
Darkstep
,
Deathstep
,
Deep Drum and Bass
,
Deep Dubstep
,
Diplo
,
DJ 007
,
DJ C-LeeN
,
Dj Gvozd
,
DJ Hype
,
DJ Profit
,
Drum and Bass
,
Drumfunk
,
Drumstep
,
Dub
,
Dubstep
,
Frenchcore
,
Friction
,
Funky Breakbeat
,
Funky Breaks
,
Future Bass
,
Future Beats
,
Garage
,
Glitch Hop
,
Grime
,
Halfstep
,
Hard Dubstep
,
Hardcore
,
Hardstyle
,
In Beat We Trust
,
Industrial
,
Intelligent DNB
,
Intelligent Manners
,
Juke
,
Jump Up
,
Jungle
,
Lady Waks
,
Let It Roll
,
Liquid funk
,
London Elektricity
,
Master Stensor
,
Melodic Dubstep
,
Midtempo
,
Miss Mants
,
Moombahton
,
NELVER
,
Neurofunk
,
Neurohop
,
Noisia
,
Oldschool Drum and Bass
,
Oldschool Dubstep
,
Pirate Station
,
Prodigy
,
Progressive Breaks
,
Ragga Jungle
,
Record breaks
,
Reggae
,
Rene LaVice
,
Riddim
,
Rossum
,
Russian Drum and Bass
,
Skrillex
,
Soulful Drum and Bass
,
Speedcore
,
STUNNA
,
Take
,
Tearout
,
Techstep
,
TOP 100
,
Trap
,
Trip-hop
,
Uk Garage
,
Uptempo
,
vocal drum and Bass
,
Vocal Dubstep
,
World Of Drum and Bass
,
ZARDONIC
,
Глитч Хоп
,
Пиратская Станция
,
Трэп
,
Хардкор
,
Хардстайл
,
брейкбит
,
брейкс
,
дабстеп
,
драм энд бейс
Показать все теги