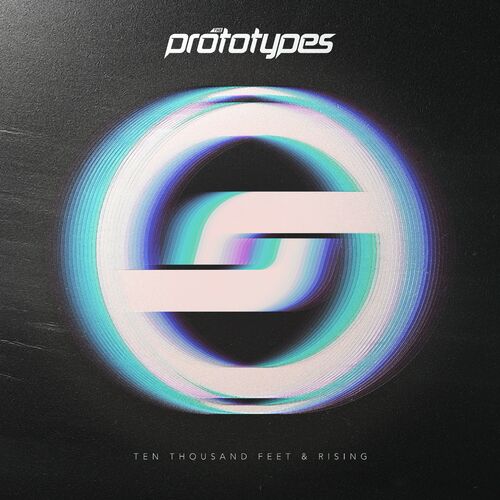 Music
Drum&Bass, Mainstream-dnb, Neurofunk, Liquid funk, Breaks
Data
22/05/2020
Quality
mp3,320kbps +[Flac/Lossless]
Label
The Prototypes
Cat
PTTS001LP
Type
Album
Award-winning International DJ and Producers The Prototypes release their third album 'Ten Thousand Feet & Rising'. The Brighton based Drum & Bass duo were previously signed to tastemaker label 'Viper Recordings,' home to Matrix and Futurebound.
The Prototypes' potent, hard-hitting production and broadsword body of work on seminal labels such as UKF, Viper Recordings, Shogun Audio, Ram Records, Technique Recordings and Formation. Anthems that have been supported across the entire D'N'B scene such as 'Pale Blue Dot', 'Pop It Off' and 'Kill The Silence'.
Their expansive and versatile remixes of acts ranging from Ed Sheeran to Avicii to Friction by way of their sought-after bootlegs of Fisher and Knife Party and unreleased dubplate remixes of Bad Company and Pendulum. Not to mention their extraordinary debut album 'City Of Gold' that exploded in 2015, took them around the world several times over and elevated them to headline status.
'Shadows' is the first single from the new album, which they explain as "a throwback to the Hardcore scene from the late 90s, with a piano line influenced by pivotal names through the history of the UK's rave scene such as Vibes & Wishdokta, DJ Dougal, Slipmatt, and Nookie, to which we added a straight up banger of a bassline".
Featuring Ulta Music's singer Lily McKenzie, known for her collaborations with industry heavyweights including Giggs, Conducta and Wiley, as well as featuring on Crazy Cousinz's 2017 smash hit, 'No Way', alongside Yxng Bane and Mr Eazi signed to Ultra Music.
Previously supported by the likes of Zane Lowe, Annie Mac, Andy C, Roni Size, Friction, J Majik & Wickaman, Pendulum, DJ Fresh plus many more.1. The Prototypes — Enter The Warrior (feat. B3NDU) 4:53
2. The Prototypes — Shadows (feat. Lily McKenzie) 4:22
3. The Prototypes — Oxygen (feat. Kudu Blue) 4:04
4. The Prototypes — Quantum 4:23
5. The Prototypes — Reason (feat. Lowes) 4:07
6. The Prototypes — Paradise (feat. Elle Exxe) 3:56
7. The Prototypes — Passion (feat. Kudu Blue) 4:03
8. The Prototypes — Electric 4:19
9. The Prototypes — Killer (feat. 2Shy MC) 4:01
10. The Prototypes — Rocket Guns Blazin' 4:56
11. The Prototypes — Ten Thousand Feet & Rising 3:54
deejayde
THE PROTOTYPES REVEAL MORE ABOUT NEW ALBUM TEN THOUSAND FEET & RISING
Almost five years have passed since The Prototypes released their debut album City Of Gold.
Since then they've toured the world several times over, headlined more festivals than most of us will ever go to in a lifetime and launched their own label Get Hype. They've also written their second album. It's called Ten Thousand Feet & Rising, it's set to drop May 22 and launches with Shadows, their raviest cut since their highly sought Prodigy remix dubplate.
Shadows sets the tone and pace for the whole album. Featuring collabs with the likes of 2Shy, Kudu Blue, Elle Exxe and Lowes, it's the sound of Nick White and Chris Garvey rolling their sleeves up, getting stuck in and celebating 10 years of The Prototypes in industrial-strength strong-arm fashion. Full energy anthems, gnarly tempo twists and lots of surprises. "It's us being us" says Garvey. It's them being absolute beasts, more like.
Ten Thousand Feet & Rising will be launched in their hometown Brighton at Chalk on May 22 then Colours, London on May 23. Here's where they're at right now.
Shadows! Proper ravey one…
Chris: As soon as that piano came along we knew it had vibes. It was from another idea we were working on but that was the bit that stuck with us. It was like 'bam! This needs to be used!'
Nick: It's a straight up slammer. It's got a lot of different references for us but it's mainly a belter.
Amen. A sign of things to come from the album? We've been waiting five years since City Of Gold for this…
Nick: This was the soonest it could come out really. We've been nonstop. We toured City Of Gold from 2015-16. Then we did a remix album and jumped straight into setting up our own label. That took up so much of our time. We've only released three singles during that time. We were in our own bubble, developing our artists and the label. We didn't have the headspace to work on an album.
You were learning new skills!
Nick: Definitely man. It was something we'd always wanted to do. We threw ourselves into it quickly. We probably should have delegated some of the label responsibilities to others but we've both very hands on with things.
Chris: I agree. You have to be all in or nothing. That's us in a nutshell: fully concentrating on things. Whether that's the label or music. That said, we're music producers first and foremost. Let's not forget that. And that's when the album got serious.
Heads-down business…
Nick: 100%. When we release Millenia last year we'd already written half an album that we thought was good enough to go, but after Millenia we felt it wasn't the right direction for us to go down.
Chris: releasing that made us realise how much the scene had changed a lot and it took a long time to get back into the zone and work out what we want to do, what we want from the musioc and what we love. This album is that – it's us being us.
Was it hard to pick the first single from the album? There's a lot of bangers on there…
Chris: For me Shadows was the number one choice.
Nick: The first time I played Shadows it just went off. It's one of those ones… Like when we first played Pale Blue Dot. You get this silence from the crowd for two seconds then you get this big roar. We've been in game long enough to know when we've got a big tune.
Chris: Shadows is the perfect balance of where we want to be and who we are. We've not done a party D&B tune with a bassline like that in a long time. If ever!
I guess that captures the energy and vibe of the album. What's the concept behind the title Ten Thousand Feet & Rising?
Nick: It's 10 years since we signed our first track to Infrared so it's a reference to that. We achieved a lot of the goals we had set pretty quickly. Now we have to move forward and upwards. This is the latest project for us to do that. To keep pushing and keep raising the levels we set for us to reach.
Dead Link? (REPORT 1-5 Days) сообщить о ссылке на перезалив
Скачать альбом.
Категории
Новинки Басс Музыки
Теги
Album
,
Ambient Dubstep
,
Bass
,
Bes
,
Big Beat
,
Breakbeat
,
Breakcore
,
Breaks
,
Brostep
,
Carnival
,
Chillstep
,
ChillTrap
,
Crossbreed
,
Cutworx
,
Darkside
,
Darkstep
,
Deathstep
,
Deep Drum and Bass
,
Deep Dubstep
,
Diplo
,
DJ 007
,
DJ C-LeeN
,
Dj Gvozd
,
DJ Hype
,
DJ Profit
,
Drum and Bass
,
Drumfunk
,
Drumstep
,
Dub
,
Dubstep
,
Frenchcore
,
Friction
,
Funky Breakbeat
,
Funky Breaks
,
Future Bass
,
Future Beats
,
Future Garage
,
Garage
,
Glitch Hop
,
Grime
,
Halfstep
,
Hard Dubstep
,
Hardcore
,
Hardstyle
,
In Beat We Trust
,
Industrial
,
Intelligent DNB
,
Intelligent Manners
,
Juke
,
Jump Up
,
Jungle
,
Lady Waks
,
Let It Roll
,
Liquid funk
,
London Elektricity
,
Master Stensor
,
Melodic Dubstep
,
Midtempo
,
Miss Mants
,
Moombahton
,
NELVER
,
Neurofunk
,
Neurohop
,
Noisia
,
Oldschool Drum and Bass
,
Oldschool Dubstep
,
Pirate Station
,
Prodigy
,
Progressive Breaks
,
Ragga Jungle
,
Record breaks
,
Reggae
,
Rene LaVice
,
Riddim
,
Rossum
,
Russian Drum and Bass
,
Skrillex
,
Soulful Drum and Bass
,
Speedcore
,
STUNNA
,
Take
,
Tearout
,
Techstep
,
TOP 100
,
Trap
,
Uk Garage
,
Uptempo
,
vocal drum and Bass
,
Vocal Dubstep
,
World Of Drum and Bass
,
Глитч Хоп
,
Грайм
,
Пиратская Станция
,
Трэп
,
Хардкор
,
Хардстайл
,
брейкбит
,
брейкс
,
дабстеп
,
драм энд бейс
Показать все теги