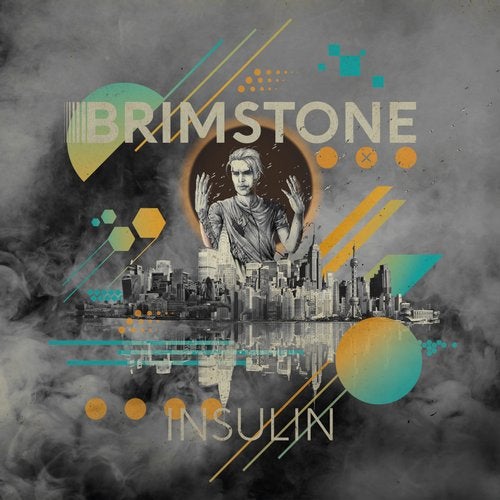 Style
Ambient, Future Garage, 2Step, Chillstep, Future Bass
Quality
MP3 320 kbps | FLAC Lossless
Date
27/08/2020
Label
Brimstone Records
Cat
BRI018Встречайте новый альбом проекта Brimstone. "Альбом INSULIN - это новая глава в истории электронного дуэта творцов из России и Латвии. Сохраняя свой фирменный стиль, новый альбом должен подарить Вам бурю самых глубоких эмоций и чувств, подпитать веру и надежду в новый светлый мир, где всё, как никогда, взаимосвязано и царит гармония, даже в противоположностях..."
• Brimstone - Secret street 4:56
• Brimstone - Tangent 3:30
• Brimstone - Silent Shadows 5:44
• Brimstone - Fantasy Girl 3:54
• Brimstone - Posture 3:43
• Brimstone - You Rare 3:51
• Brimstone - Haze Day 4:13
• Brimstone - Sky 4:24
• Brimstone - Last 14 Frame 4:58
• Brimstone - Insulin 4:44
10 / 43:56
online
2020 brought trials and surprises to our planet. Anxiety and gloom seized the hearts of the people. But there is one place, in the very center of the soul, which retains faith, joy and is nourished by the light elements of this world. One striking manifestation of this soul nourishment is music. It is different for everyone, just as people are not alike. One thing is certain, Brimstone music is for especially sensitive people. The INSULIN album is a new chapter in the history of the electronic duo of creators from Russia and Latvia. Keeping its corporate identity, the new album should give you a storm of the deepest emotions and feelings, nourish faith and hope in a new bright world, where everything, as never before, is interconnected and harmony reigns, even in opposites. It is not long before the release of the new Brimstone album.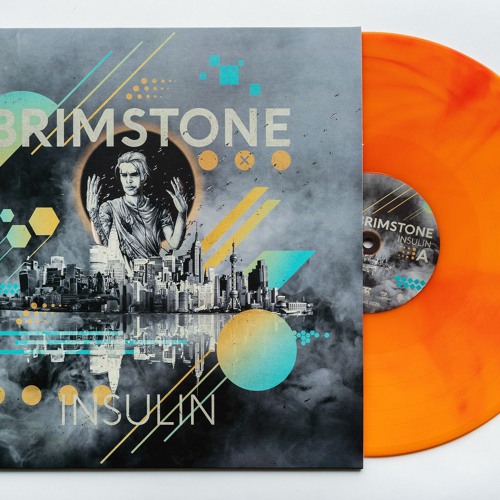 Dead Link? (REPORT 1-5 Days) сообщить о ссылке на перезалив
Скачать альбом.
Категории
Новинки Басс Музыки
Теги
3D Stas
,
Agressor Bunx
,
Album
,
Alex Wicked
,
APHRODITE
,
Audio
,
Bad Syntax
,
BCee
,
Bes
,
Black Sun Empire
,
Break
,
Bryan Gee
,
Calibre
,
Cam Lasky
,
Camo and Krooked
,
Code Pandorum
,
Command Strange
,
Conrad Subs
,
Counterstrike
,
Current Value
,
Cutworx
,
D-Sabber
,
DC Breaks
,
Deekline
,
Derrick
,
Detach
,
Diplo
,
DJ C-LeeN
,
Dj Hornet
,
DJ Hype
,
DJ Profit
,
DRS
,
Drumsound and Bassline Smith
,
Duoscience
,
Ed Solo
,
Electrosoul System
,
ENEI
,
Excision
,
Fabio
,
Floyd The Barber
,
Forbidden Society
,
Fred V
,
Friction
,
Furney
,
Goldie
,
Grafix
,
Greekboy
,
Grooverider
,
Gydra
,
Holly
,
HYBRID MINDS
,
Intelligent Manners
,
John B
,
Kasper
,
Keeno
,
Krewella
,
L 33
,
Lady Waks
,
Let It Roll
,
London Elektricity
,
LOWRIDERZ
,
Mage
,
Mechanical Pressure
,
Mefjus
,
Metrik
,
Miss Mants
,
mSdoS
,
Mutantbreakz
,
nCamargo
,
Need For Mirrors
,
NELVER
,
Neuropunk
,
Noisia
,
Ozma
,
Pirate Station
,
Prodigy
,
Random Movement
,
Rene LaVice
,
Rossum
,
Shade k
,
Shiny Radio
,
Signal
,
Skrillex
,
SkyLabCru
,
SPY
,
Stanton Warriors
,
STATE OF MIND
,
STUNNA
,
Surreal
,
Technimatic
,
Teddy Killerz
,
TeeBee
,
Tonika
,
TOP 100
,
Truth
,
Under Break
,
Windom R
,
Yellow Claw
,
ZARDONIC
,
Zero T
Показать все теги